Pharma Logistics: How can India be more efficient?
Having an end to end visibility and boosting supply chain resilience is critical because of the sensitive nature of pharma products. But what factors contribute to a seamless supply chain? Let us look at some of the latest developments, trends that are shaping the efficiency of India's pharma supply chain.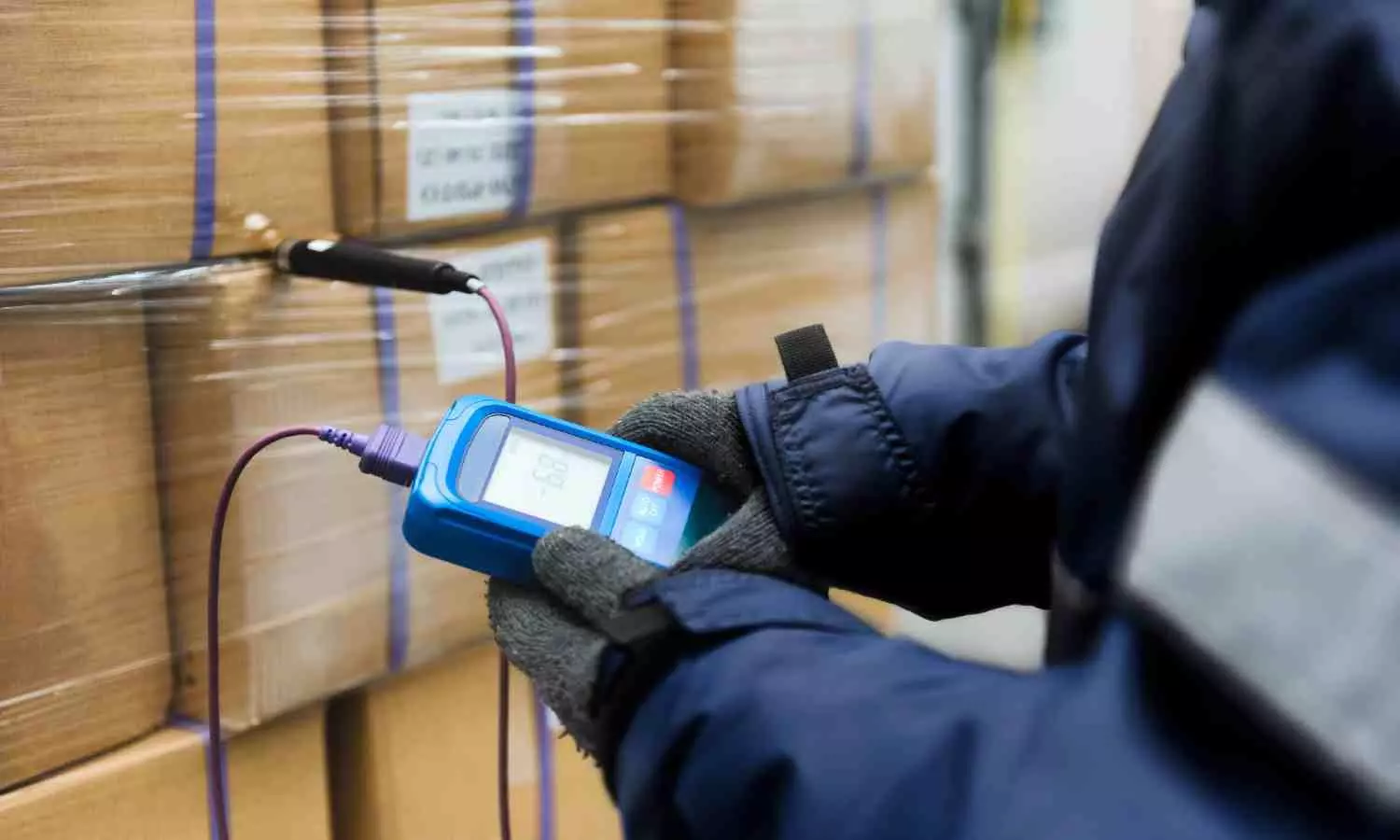 The pharmaceutical and cold chain markets are among the most promising sectors in the Indian logistics industry. However, for the longest period, the pharmaceutical supply chain remained unorganised but with the arrival of huge businesses and retail giants, this is changing.
In 2022, the Indian cold chain market was worth ₹1,814.9 billion. Looking ahead, IMARC Group forecasts the market to reach ₹3,798.7 billion by 2028, with a 12.3% CAGR from 2023 to 2028. Rising demand for medications that require optimal temperature storage is driving market expansion.
Pharmaceutical industry has the second highest usage of packaging material after the FMCG products in India. They are one of the contributors towards environmental waste after the end use. Reuse, Recycle and Reduce is the path we all need to lead with.
Pharmaceutical Packaging
Packaging in the pharmaceutical industry is of vital importance to not only ensuring product integrity but also in minimising environmental impact. It's encouraging to see that the industry is starting to recognize this imperative, but there's still much work to be done. How can we encourage sustainable packaging?
"Starting with packaging material, one can opt for environmentally viable materials like recyclable plastics, biodegradable options, or even innovative materials like edible packaging. Replacing the commonly used dry ice for packaging with phase change materials (PCM) instead could be a good start. Encouraging the development of packaging that is both protective and minimalistic, design innovations can ensure product safety while reducing the amount of packaging required," said Swarup Bose, CEO and Founder, Celcius Logistics.
With increasing awareness about sustainability, it is high time that the pharmaceutical industry prioritised environmentally friendly packaging solutions.
"We already get requests from clients for sustainable packaging options, and to meet this request, we are actively testing various packaging solutions that can protect the integrity of the products along with meeting sustainability goals. We are also conscious about keeping cost efficiency in mind while scouting for these solutions," said Padamdeep Singh Handa, Senior Vice President Sales Marketing, Snowman Logistics.
The next important step is to right-size. Smaller, more efficient packaging also leads to reduced storage and shipping costs, making it a win-win situation for both sustainability and economics.
"Tech integration coupled with favourable government policies could help transform the future of cold chains, making them some of the most robust and effective logistic networks across the globe."

Swarup Bose, Celcius Logistics
"Research and development (R&D) are areas that we need to invest in as new technologies are brought to India by foreign companies in the field of packaging. Recently T- Works, India's largest prototyping centre was opened in Hyderabad, it has already created a platform for the state and the country for R&D. Pharmaceutical companies need to ensure they move at least a certain percentage of their packaging towards vendors who can provide them with a reusable or biodegradable packaging. The industry is thinking about sustainability, but unless there is much larger collaboration between the pharmaceutical manufacturer and the packaging industry the goal will not be reached sooner," said Arnold George, General Manager, TPC Packaging Solutions.
Infrastructure is a Challenge
It is essential to have a secure and suitable infrastructure to preserve the product's shelf life while delivering life-saving medications, vaccines, and other supplies, especially in remote locations. According to a JLL research, the national cold chain industry is predicted to increase at a CAGR of more than 20% by 2025. Despite the optimistic results, there are still a number of operational challenges in the pharmaceutical sector's cold supply chain infrastructure that are impacting the growth.
"Challenges include unorganised service providers, ill-equipped cold storage facilities, lack of trained labour, slow pace of digital adoption, inadequate last-mile cold chain infrastructure, and lack of integrated supply chains, among other things. Going forward, tech integration coupled with favourable government policies could help transform the future of cold chains, making them some of the most robust and effective logistic networks across the globe," said Bose.
India is a tropical country with unabated heat for most of the year. Cold chain logistics players guarantee that deliveries are completed on time and, on occasion, in refrigerated conditions. But how can one meet results with lack of infrastructure maintenance?
"Until we don't remove it from our minds that the cold chain facilities and the cold room monitoring documentation need only to be ready during an audit we will never be able to change the system. We need to educate the cold chain handling staff at warehouses, distributors and transporters about the importance of delivering medicine under the right temperature. More than 60 percent of the Indian pharmaceutical domestic market is unregulated, so the government is now creating an ecosystem under the leadership of Mansukh Laxmanbhai Mandaviya, our union health minister, to ensure healthcare is provided under the government's supervision to all with the best delivery standards," said George.

"While adequate infrastructure is being developed to meet the demand of production and storage levels, the main area of concern lies in the storage infrastructure at consumption points. There is a need to further strengthen the storage facilities at these points to ensure the integrity and effectiveness of the cold chain, which is crucial for the pharmaceutical industry," said Handa.
Product Damage - Reasons/Solutions
According to a Financial Express report, roads account for more than 71% of Indian pharmaceutical delivery, exposing biopharmaceuticals to deterioration owing to uneven topography and high temperatures. Furthermore, approximately 20% of temperature-sensitive healthcare supplies are destroyed on the road due to deficient cold chains. We asked the industry players their opinion on these statistics.
"The pharmaceutical company needs to take charge and ensure that their product reaches the market at the correct temperature and the perfect condition as well. This will automatically create awareness and receive positive reviews about the faster effects of the medicine. The pharmaceutical companies need to make a collective decision that they will provide a better system of delivery of their product to every Indian. Even if the cost of medicines increases, at least the patient knows he will heal faster for a better future," said George.
"This is an alarming statistic and is indicative of a systemic problem that requires urgent rectification. Investment in infrastructure and technologies designed to maintain strict temperature controls during transit is paramount. This could involve implementing advanced refrigeration systems, GPS tracking and real-time monitoring to ensure optimal conditions throughout the journey. Collaborative efforts between pharmaceutical companies, logistics providers and regulatory bodies are essential to establish and enforce stringent guidelines that govern cold supply chains. By prioritising these improvements, the Indian pharmaceutical distribution sector can bolster its integrity, maintain product efficacy and ultimately improve patient care nationwide," said Bose.
"We have already seen our capability in successfully transporting Covid-19 vaccine, so distribution is not necessarily the challenge. However, the issue of degradation and damage to temperature-sensitive healthcare products on roadways is important to address. We need stricter regulations that ensure these products are transported only in appropriate temperature-controlled environments. Fortunately, the industry has access to abundant resources and solutions to ensure timely and complete deliveries to all locations," said Handa.
Sustainable Transportation
Refrigerated trucks are mostly used to transport perishable goods and medications. According to research conducted by the International Institute of Refrigeration, cold transport might require up to 20% more gasoline due to refrigeration equipment. According to a 2022 GlobalData study, the majority of pharma sector insiders say more should be done to improve supply chain sustainability.
"The transport sector contributes to a quarter of global CO2 emissions, 30% of particulate matter, and noise pollution. Switching to solar-powered or electric vehicles, or use of PCM for longer duration of optimum temperatures at lesser energy costs, can be the first step. While supply chains are evolving to be environmentally conscious and efficient in cost, time, fuel and productivity, it will require a collaborative approach, and effective tech adoption, to make temperature-controlled transportation a sustainable practice. Transportation consolidation and preference for railways or waterways can save cost and time," said Bose.
Pharma is not well-known for its innovative environmental initiatives. In reality, the industry has a long history of leaving a significant carbon footprint. Businesses must find solutions that prioritise supply chain resilience and sustainability while meeting basic safety standards.
"We need stricter regulations that ensure pharma products are transported only in appropriate temperature-controlled environments. Fortunately, the industry has access to abundant resources and solutions to ensure timely and complete deliveries to all locations."

Padamdeep Singh Handa, Snowman Logistics
"To make vehicle transportation more sustainable for the delivery of perishables and pharmaceuticals, several measures can be taken. One approach is to adopt new technologies that promote efficiency and reduce emissions. This could include the use of cleaner fuels like compressed natural gas (CNG) or the gradual shift towards electric-run vehicles and charging units. By implementing these changes, the industry is already witnessing a shift towards reducing carbon footprints and promoting a more sustainable transportation system," said Handa.
"Reefer trucks need to move towards electric vehicles for short distances, use cargo railway network for long distances by placing the referred truck on the carriages and thus minimising the fuel usage and creating a dedicated platform for sending part load in reefer vehicles across the country is a step towards reduction of fuel consumption," said George.
"In addition, IoT-enabled vehicles may provide real-time tracking and monitoring for both the vehicle and its cargo. Through IoT applications, this includes monitoring temperature control, guaranteeing correct handling, and maintaining accurate inventory records," Bose added.
AI for Temperature History
Adoption of technology in cold storage warehouses has become significant in the pharma supply chains. Integrating these technologies with existing Warehouse Management Systems (WMS) can improve real-time temperature monitoring and control dramatically.
Can AI help in retaining the temperature history of the medicine from the moment it leaves the manufacturing facility until it reaches the patient, as tracking the medicine temperature during transit is important?
"Yes, AI can play a significant role. With the advancements in technology, we now can implement temperature-tracking systems that utilise AI to ensure the integrity and safety of pharmaceutical products. During vaccine distribution projects, we were able to successfully monitor this. However, the adoption and implementation of these technologies by the pharmaceutical industry as a whole is still a question, and further exploration is needed to determine how well the industry can absorb and integrate this technology into their processes," said Handa.
"Thanks to advancements in AI, robotics and technology, we are witnessing a transformation in last-mile deliveries within the pharmaceutical supply chain. This innovation extends to the use of drones and compact temperature-controlled vehicles. These advancements enable timely deliveries to even the most remote locations, all while maintaining the integrity of the product by preserving the optimal temperature conditions throughout the entire journey," said Bose.
"Until we don't remove it from our minds that the cold chain facilities and the cold room monitoring documentation need only to be ready during an audit we will never be able to change the system."

Arnold George, TPC Packaging
"AI completely works on past data and thus can 90 percent of the time successfully predict the future results. AI can be used in areas of time durations for any task, analysing best routes for logistics during any specific month and most importantly collecting data base from the medicine unit sent about the temperature journey right from the start until it reaches the patient thus determining if the medicine was kept in the required temperature. A successful usage of a drug from a manufacturer is only possible if the drug doesn't lose its potency, thus impacting the performance of the drug on the critical patient," said George.
Evolving Trends
The pharmaceutical cold chain logistics sector is transitioning from traditional to modern warehouse facilities. One-time use and multi-use temperature-controlled boxes are becoming increasingly popular for transportation. Apart from that, there are certain developing trends that are becoming a part of the sector's progress in India.
"New trends in cold chain logistics are live tracking data loggers, reusable cold chain packaging solutions, development of a central pharma storage and distribution warehouse for domestic and export shipments, use of drone technology for deliveries and logistics companies conducting training for cold chain handling teams. Multi-mode transport for shipments are getting implemented for domestic and export shipments. In the next few years, we will also see the implementation of advanced PCM +5 for passive packaging solutions, which will replace dependency on active solutions," said George.
The market for temperature-sensitive commodities is likely to expand in the future, and new infrastructure and technical advances are being implemented to improve the efficiency and dependability of cold chain logistics.
"Digital adoption across cold chain networks for the pharma sector has emerged as an effective tool to build an organised, green, robust and agile pharma cold chain that is ready to support the business ecosystem of a nation. Supported by policies like the National Logistics Policy, and the rising global demand for India-made vaccines, the growth of the sector is just picking up, and setting the right digital infrastructure would be the first step toward the future," said Bose.