NimbleS2P raises ₹4 crore in Pre-Series A Round
The funds raised will be used for sales, marketing, partner relations, and product development.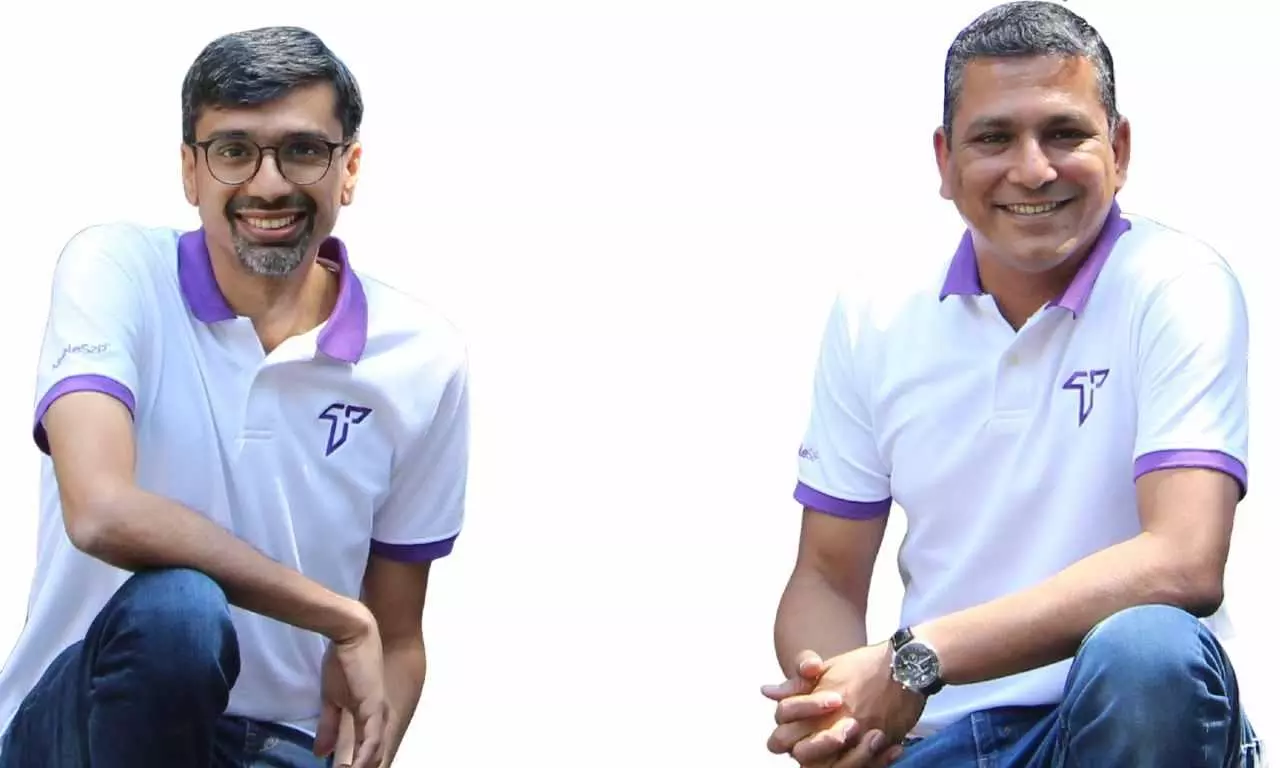 NimbleS2P, a SaaS platform, has secured Rs 4 crore in a Pre-Series A investment headed by Inflection Point Ventures (IPV). Several micro-venture catalysts and angel investors also participated in the round. The funds raised will be used for sales, marketing, partner relations, and product development.
NimbleS2P is a technology that tries to automate complex finance, accounting, and procurement operations. The platform is intended to seamlessly integrate and supplement big ERP software such as SAP, Oracle, Microsoft Dynamics, and others in order to provide cost-effective digitalization of business operations for companies in the industrial and real estate industries.
Among the platform modules are supplier management, PO and invoice processing, and contract management. The firm presently serves 15+ customers, including well-known companies such as DLF, Jindal Steel & Power, and Oberoi Properties.
Ankur Mittal, Co-Founder, Inflection Point Ventures, says, "MSMEs are the backbone of the economy as they contribute nearly 30% to the GDP. However, critical sectors like manufacturing, power and infra have remained largely untouched from digital transformation owing to lack of tailormade platforms for them. NimbleS2P allows them to leverage their product to make an efficient and structural model and organise their workflow. This market is huge (both in India and internationally) with visible benefits (both cost and time) to the clients at an early stage that should support stickiness and adoption. The founders have deep experience in the space and can build scalable and profitable businesses. This encouraged us to make an investment in the company."
The SaaS solution streamlines and automates manual activities for buyers, reduces processing time by 50–70%, and enables inclusiveness by allowing small and medium-sized enterprises (MSMEs) to register and transact with large buyers. It also promotes better governance through its "know your supplier" process and supports the Digital India and Atma Nirbhar Bharat schemes by strengthening MSMEs and enabling their growth and expansion.
NimbleS2P creates 60%+ cost savings in source-to-pay for enterprises, and on top of that, it establishes a trusted supplier ecosystem, unleashing network effects within weeks.
Chandresh Sharma, CEO, NimbleS2P, says, "Our vision is to revolutionize supplier-buyer interaction through a fully-automated platform. In the next 2 to 3 years, we aim to establish a strong foundation and attract over 200,000 users, expanding our growth story from India to the Middle East, and South-Asia. In fact, we are confident that our partnership with IPV will be instrumental in driving significant value for our stakeholders and help us create a connected, automated, and well-networked supply chain."
The current global supply chain market size is estimated to be worth over $6 billion, and it is growing at a consistent rate of 7% CAGR, which means that by 2032, it is projected to reach an estimated $13 billion. The direct potential for this market is significant, particularly in India, where it is estimated to be worth over $750 million.
Additionally, the Southeast Asia and Middle East regions also have a direct potential of over $2 billion, making it a lucrative opportunity for businesses in these regions. NimbleS2P is working with an aim to emerge as the "Most Preferred Supplier Portal" globally and already has tremendous traction in terms of partners in Middle-East, and closing few deals in Africa, and South Asia.