MOVIN banking on pace & agility
"Pace and agility will match service levels that will exceed business and industry expectations."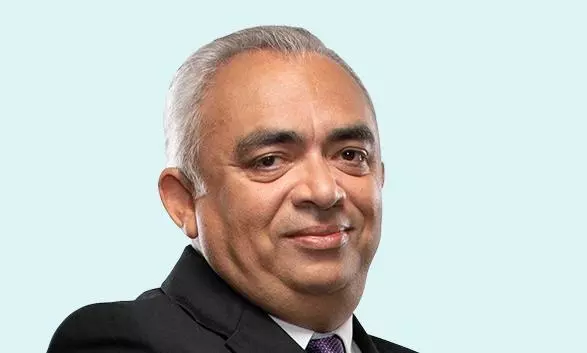 UPS and InterGlobe Enterprises formed a joint venture MOVIN, formerly known as IRIS Transportation Services, a new logistics brand in India earlier this year.
MOVIN is a combination of Movement and India (MOVEMENT+INDIA), and MOVIN's services are built for Indian businesses. MOVIN will offer a suite of B2B domestic services including a day-definite service as well as express, time definite service across the country.
MOVIN is led by J.B. Singh who is also a director of InterGlobe Enterprises. Here are edited excerpts from a conversation:
Why MOVIN? Why now?
The logistics industry is rapidly evolving, which is leading to innovative and efficient supply chains driven by the advancement in technology. By 2025, the sector is expected to touch down to an estimated reach of $320 million. Due to increasing last mile delivery demands, technology has made the process, right from ordering to delivery at your doorstep, an automated and less-time consuming, cost-effective process.
At MOVIN, we bring in operational excellence with cutting-edge technology across the sectors for different stakeholders. We are certain that our foray into the logistics industry will enable businesses to expand their footprints across India.
MOVIN's services are built for Indian businesses in the fast lane. Its pace and agility will match the service levels that will exceed the business and industry expectations.
How many customers has MOVIN signed up since launch in May 2022?
MOVIN has a delivery network to 19 cities covering more than 1,500 PIN Codes for its guaranteed time-definite deliveries. The company is growing at a fast pace to further strengthen its offerings and cater to the customer demands in the ever-expanding B2B logistics space.
What has been the response to your services from customers? Which offerings are attracting maximum traction?
MOVIN has received encouraging and positive feedback from its customers in Delhi-NCR, Mumbai, and Bengaluru. We are seeing continuous traction towards our guaranteed time-definite deliveries in metros & tier-1 cities. We have accelerated our reach through the express time-definite services to new 16 cities - Ahmedabad, Chandigarh, Chennai, Hyderabad, Jaipur, Kolkata, Pune, Cochin, Coimbatore, Lucknow, Kanpur, Goa, Raipur, Bhubaneshwar, Ranchi, and Patna, which further increases our coverage to the customers.
Can we get a break-up of client acceptance across your product categories?
The company is focusing on the B2B small package market, providing day-definite and next-day express solutions. This segment has seen tremendous growth potential and is expected to grow even faster than the wider economy.
What has been the role of UPS, the joint venture partner, in boosting the business - domestically as well as globally?
UPS is the world's premier package delivery company and one of the most trusted and recognized brands in the world. Entering the logistics market with a globally reputed partner like UPS is a logical extension of our long-term business strategy of creating best-in-class brands to serve the Indian market. We are confident that our understanding of the Indian customers and their preferences, as well as UPS's global expertise in logistics, transportation, and delivery solutions, will enable corridors of opportunities for business domestically, as well as globally.
What are the financials involved? Targets for the next 3-5 years?
We have started with key metro & tier-1 markets, with a target of covering more than 80 percent of India's trade corridors over the next three years. Our ambition is to provide a suite of services matching the needs of B2B customers by bringing in higher levels of efficiencies, stronger distribution channels, advanced innovative technology, along with global best practices – thus ensuring we become a key player in the Indian logistics market.