Making perishable logistics better
Now that the great Indian summer has begun, ITLN takes stock of how the perishable logistics sector is rising to the myriad challenges it faces amidst the booming demand for fresh products that have risen exponentially in the last few years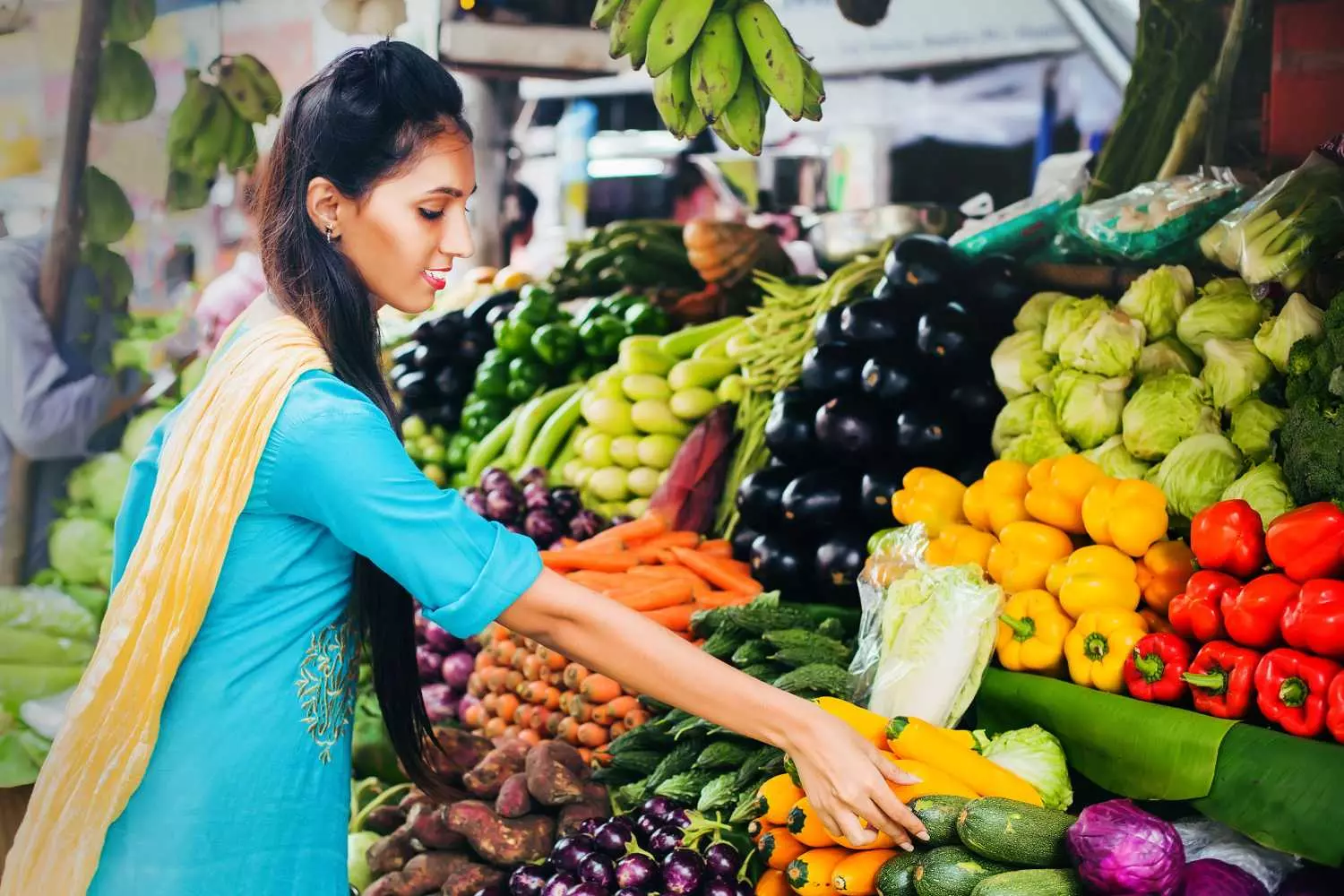 According to a report titled "Perishable Goods Transportation Market by End-user and Geography - Forecast and Analysis 2022-2026" released by leading market research and advisory company Technavio last year, the market size of perishable goods transportation is slated to grow by $6.43 billion, accelerating at a CAGR of 7.22% during the forecast period.
Interestingly, 42% of the market growth will come from APAC (Asia Pacific) during the forecast period, owing to a growing demand for fresh, convenient processed, and packaged food and lifestyle items.
Changing dietary and food consumption patterns and India's growing working-class population has made the demand for processed foods grow by leaps and bounds. These figures bode well for India, which is part of the APAC and among the economies that have a thriving perishable logistics market.
The perishable logistics sector in India is currently in a high growth stage and highly competitive with transporters and logisticians continuously striving to improve their efficiency by means of technology adaptation, a slow trickle of private investment coupled with the Indian government's latest reforms and policies that are looking to benefit this segment.
Changing consumer behaviour
Consumers' consumption or buying patterns have changed dramatically in the post-pandemic new normal and this is true even in Tier 2 and 3 cities where consumption of the quick-service restaurant (QSR) segment has increased, creating a huge need for perishable logistics and a need for supportive infrastructure that can deliver at scale.
Contrast this with the fact that the UN has estimated that about 40% of food produced in India is wasted at the cost of billions of dollars per year, owing to fragmented food systems, lack of infrastructure, and inefficient supply chains.
Sakthivarman R, VP of Operations at Snowman Logistics told the Indian Transport & Logistics News, "Yes, capacity issues, lack of reefer trucks, and inadequate infrastructure for cold storage facilities are major challenges for perishable logistics, especially in emerging economies. The demand for processed food, fresh fruits, vegetables, meat, seafood, and bio-pharmaceuticals in export as well domestic markets has increased post-pandemic and these challenges are not helping."
Packaging matters
New technology deployed in preserving and packing perishable shipments is another area that has seen a sea of innovations take place, especially post-pandemic.
Sakthivarman added, "New technologies such as phase change materials or PCM-based packing are available along with the old method of packaging with dry ice and shipper box. This latest technology enables temperature-controlled storage, real-time monitoring, and tracking, data analytics, autonomous vehicles, and blockchain technology. These innovations help maintain the freshness and quality of perishable items throughout transportation, increasing efficiency and lowering expenses."
Pranav Malik, Associate Director, Food and FMCG, WIZ Freight says, "With passive solutions in packaging now getting accepted by the trade and with the advent of a new start-up culture that embraces this technology, the growth of perishable logistics is bound to happen. The active and passive solutions help in maintaining the temperature of the perishable and time-sensitive products until the shipment is executed and reaches the destination."
Can technology smoothen out the edges?
Faced with high demand and wastage worries, cold chain companies have now turned to a gamut of technology-led innovations like fuel-free refrigeration systems, carrier and cartridges, integrated freezers, and asset monitoring systems which enable the transportation of perishables without wastage or spoilage, especially in summer months and plan their shipment journey.
In the perishables business, maintaining the temperature is crucial. By implementing digitization, and inventory management, the logistics of perishable goods have become more efficient. Furthermore, temperature monitoring is another absolutely vital element to ensure quality control and sustainable production of these commodities.
Gubba Kiran, CEO of Gubba Cold Storage said, "The future of logistics is technology. One must rely on logistics for impeccable last-mile delivery. Transparency, minute tracking, IoT, Blockchain, and robotic operations have to be inculcated for effective logistic solutions. Gubba is considering expanding its vertical of logistics by 2X in 2023-24 to aid the growth momentum in perishable sectors."
Technologies such as data loggers, time strips, and radio frequency identification (RFID) aid in giving real-time temperature and humidity data and have now become the norm in the perishables supply chain although its deployment needs to be more widespread in India. Further active monitoring technologies can help in altering the temperature during temperature fluctuations while bar-coding one's inventory tracking systems can locate perishables right down to the item level.
Kiran added, "We delivered the industry many of its firsts like jumbo bag preservation, germplasm bank, dehumidified cold storage, etc. Some of our technology includes ERP-enabled operations, barcoding for error-free inventory, 21 CFR data logger for tamper proof integrity in temperature, sensors and GPS enabled reefer trucks while RFID is also something we are eyeing too."
Catch of Norway MD Mark Alzawahra who caters to the growing Norwegian Salmon and imported seafood demand in India said, "We opt for battery-powered temperature sticks that are placed in boxes when importing certain fresh premium seafood products from Europe or North America. These sticks have a USB connection that you can insert into any USB drive. The importer can review the temperature inside the box from packing all the way until arrival. The value of these goods is high, as are the accompanying costs. This is great for quality control and resolving potential issues that may arise."
These days, dependence on older methods of temperature measurement is not only costly and obsolete but also increases the carbon footprint. Talking about IT-enabled solutions deployed at his company, Sakthivarman told the publication, "To ensure product lifecycle, we have an IoT-based temperature monitoring system in place to monitor day-to-day activities on the shop floor that provides optimal customer satisfaction.
We have also implemented LPC (Light Processing Centres) at certain facilities within the SnowServe vertical, where we deal with a range of perishable commodities at various phases of purchase, processing, storage, and distribution. At each level, we have a system in place that provides all of our warehouses and fleets with extremely advanced temperature monitoring systems that provide real-time temperature and humidity data. The system may collect data from many locations at various levels and then translate and deliver alerts and notifications based on the differences detected. The system is further backed by a logical module that generates alerts based on previous occurrences and predefined deviations. A dedicated team of professionals works around the clock in the control tower to receive information from the existing system and escalate exceptions in accordance with our stated protocols and processes."
Batting for the use of blockchain for delivering traceability, security, and automation to perishables movement, GLN Murthy, Chief Manufacturing Officer at iD Fresh Food said, "Speed, transparency, and traceability are things we are lacking in, and I think that these three things can get addressed with the blockchain and also in several tools provided in India's new National Logistics Policy. Vehicle tracking devices and also integrated temperature monitoring systems had been traditionally used but now all these things can be tracked in IoT solutions. These can give us more visibility and traceability in terms of understanding the logistics map of where and how my vehicle is, the inherent temperatures, and if my product is safe and it gives me 100% assurance as to the safety aspect of my product."
Speaking about how technology can create a robust, tech-enabled, and seamless cold supply chain that offers a genuinely unbroken solution from source to end consumer, Swarup Bose, Founder, and CEO, Celcius told the publication, "Our web-based and Android-based apps allow stakeholders to discover and book various sizes of refrigerated vehicles across the country. This booking of reefer vehicles across India has long been a significant problem. There is no direct visibility on the availability of vehicles. Celcius's comprehensive proprietary tech solution includes a SaaS marketplace that offers end-to-end solutions connecting all the stakeholders of the cold-chain ecosystem, including solutions for reefer logistics and cold storage warehousing. We aim to build a value proposition by adopting technology to solve challenges in inefficiency, transparency, and discovery, and provide quality assurance in the cold-chain logistics market while aggregating fragmented demand and supply across regions.
"We have also successfully scaled up operations and diversified the services on the platform by integrating WMS (Warehouse Management Systems (WMS) and Transportation Management Systems (TMS), introducing an in-depth cold storage warehousing solution. For our innovative hyperlocal service, which caters to intercity transport of temperature-sensitive perishables for volumes ranging from 500 gms to 500 kgs, we have deployed riders with specialized Phase Changing Material (PCM) bags, to ensure efficient temperature control. Our Advanced IoT sensors are designed to measure not just temperature and location but also record and share real-time updates on humidity fuel levels, speed and halts analysis, and driver behavior, thereby enhancing transparency and accountability. Celcius offers an integrated online smart platform that provides end-to-end supply chain solutions, including transport, warehousing, last-mile, and hyperlocal delivery services for all stakeholders across the cold chain network," Bose added.

Shortage of reefer trucks
Apart from the lack of cold chain and
storage infrastructure in India, congestion on Indian roads, and the shortage of reefer trucks is often cited as a huge challenge, especially in emerging economies like India, where the transportation infrastructure is often inadequate.
Malik added, "The reefer truck gap is huge, and the current estimate is that the requirement is 70,000 trucks, while the current availability is in the range of 20,000 trucks. The basic issue is that you don't have return loads in reefer trucks most of the time, and also, the investment is far higher than for normal trucks. The customers are not keen to pay a higher price for these trucks, and that is another challenge because the product value in perishables is low in comparison to pharma."
Sakthivarman added, "There is a huge market demand for reefer trucks in India; however, fleet owners or companies are keeping their investments to a minimum due to price competition, seasonal spikes, managing drivers, toll costs, and the management of reefer systems/vehicles. The availability of reverse haul load is also a serious challenge, as fleets have to travel with no load to the nearest cities, with no compensation from clients."
There is also a growing need for more reefer trucks that can handle a variety of temperature ranges and not just ones meant for the pharma verticals or frozen foods. They are increasingly in demand in many Tier 2 and 3 Indian cities which are growing and urbanizing at a rapid pace and also because most of these cities are inland and at least 6-7 hours away from any coast or sea cargo terminal.
To address this, the industry is looking towards the government and private sector for investments in policy-making and investments towards increasing the number of reefer trucks and improving transportation infrastructure.
Alzawahra added, "Yes, capacity, lack of reefer trucks, and expensive infrastructure continue to be challenging, though these are all improving. The pandemic has spurred innovation and forced large logistics companies to take more chances in their service offerings. Many larger organizations have tried to be more vertically integrated so they could offer end-to-end solutions to their customers. This has opened up access to these supply chains that manufacturers, farmers, and producers could tap into at reasonable entry volumes which is key for developing new business; particularly in emerging markets like India."
Batting for looking at utilizing the Indian railways as an alternative, he adds, "Indian railways is one of the more efficiently run government entities which is proven by the ridership, reach, and the desire for people to want to work for this organization. The central or state governments should be working more with Indian railways to have more temperature-controlled wagons available and originating from more cities; not just Tier 1 cities."
Can air freight be the alternative?
The expansion of air freight is proving essential for the growth of perishable logistics because perishable goods, such as life-saving medical equipment, pharmaceuticals, exotic fruits, and vegetables, require a fast and reliable mode of transportation to maintain their quality and freshness. Air freight, being the fastest and most efficient mode of transportation allows faster shipping to distant markets without sacrificing their freshness.
It is believed that private-public partnerships will play the role of catalyst in enhancing the effectiveness of air freight as the expansion of air freight for the growth of perishable logistics is very important.
Alzawahra added, " Newer or non-traditional markets for all types of perishables goods may not be ready to fully commit to large, sea-freight container quantities of goods. As more cargo companies get into the air freight space, more space becomes available to new traders, and this means better pricing for these services. The cost of air freight for heavy goods is much higher than by sea freight, but most minimum-order quantities are too great for the risk involved. There is increased flexibility in perishable air freight cargo."
However, the infamous price factor and challenges like lack of legroom in air freight causing delays in receiving the shipments and deliveries are marked out as common issues by industry players.
Many claim that programmes like the Krishi Udan 2.0 have been launched by the government and cover certain airports, but it is important that such schemes be extended to all the airports in the country for it to start seeing any benefits of the scheme.
Malik told the publication, "There is an immediate requirement for good road infrastructure to reduce the transit time for the time-sensitive shipments, facilities such as cold storages and pack houses near to farm gate should be made available at Tier 2 and 3 airports as well. It is also suggested that the number of hours at the airport to handle the cargo for perishables is about 5 hrs before the departure, the stakeholders need to understand and should reduce the hours to 2. "
Murthy shared that iD Fresh Food uses surface transport, railway, and sometimes air freight. He added, "Airfreight is very cost-prohibitive, it is almost 6-7 times higher than road transport and it (price) gets unnecessarily loaded to the consumer when we sell the product. There is however a lot of work being done in air freight in terms of increase in capacity. Hopefully, if there is cost reduction then there is a lot of opportunity for a company like ours to reach out to Tier 2 and 3 cities, where there is air connectivity in a much more cost-effective manner."