Mahindra Logistics report ₹9 cr loss in Q1
The company also reports Q1FY24 revenue up by 8% YoY at ₹1,293 crores.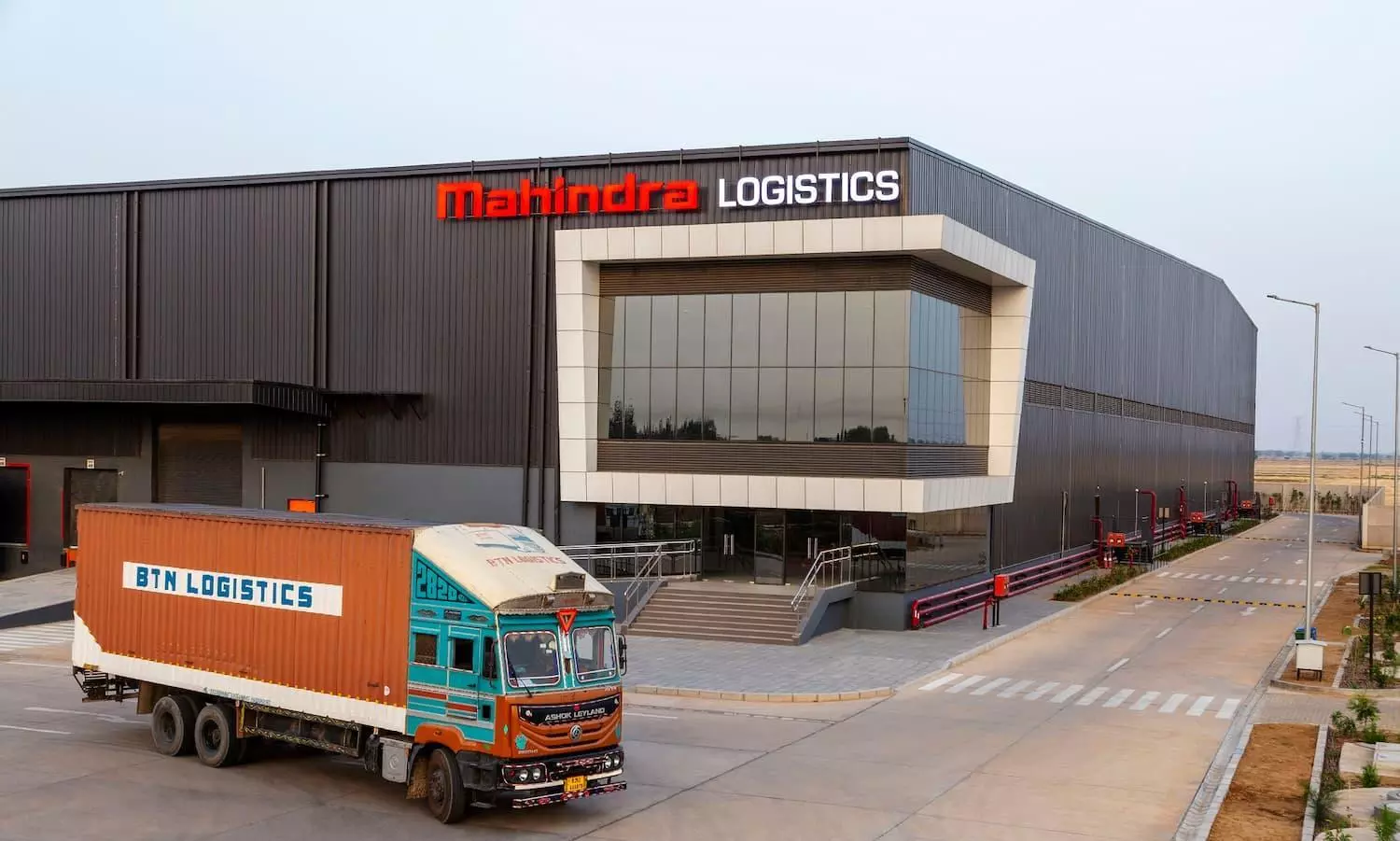 Mahindra Logistics has reported a consolidated net loss of ₹9 crore for April-June 2023-24. It had posted ₹13 crore net profit in the corresponding period of FY23.
When comparing Q1 FY24 consolidated performance to Q1 FY23, overall income climbed to 1,293 crores from 1,200 crores the previous quarter. EBITDA has increased to 73 crores from 69 crores. PBT was 0.6 crore compared to 19 crore. PAT loss of 9 crores compared to profit of 13 crores. EPS (Diluted) (1.19 vs. 1.87).
Q1 FY24 standalone performance compared with Q1 FY23
The revenue was ₹1,051 crores versus ₹1,069 crores, EBITDA was ₹87 crores versus ₹66 crores, PBT was ₹31 crores versus ₹19 crores, PAT was ₹23 crores versus ₹14 crores, and EPS (Diluted) was ₹3.18 versus ₹1.95.
Commenting on the performance, Rampraveen Swaminathan, Managing Director and CEO, Mahindra Logistics Ltd. said, "In Q1 FY24, we continued focusing on customer growth and expanding margins across integrated logistics & mobility solutions. Despite the slowdown in some end markets, the 3PL, Mobility and Last Mile businesses demonstrated positive traction on order intake and account expansion. Our continued focus on margin improvement resulted in positive traction in 2x2 Logistics, MLL Mobility and ZipZap Logistics. We implemented our integration program for the PTL business acquired from Rivigo. We remain optimistic of positive demand uptick in coming quarters and remain focused on consolidating and leveraging our portfolio."
Financial results of MLL and its subsidiaries have been restated as required for the effect of acquisitions and corporate restructuring, undertaken during the quarter.
"Supply chain firms are continuing to develop and consolidate, with growth in some markets overcoming challenges. 3PL Supply Chain services are up 6% year-on-year, fueled by growth in automotive and engineering, consumer and durables. Diversified revenue portfolio across industries compensated for sluggish eCommerce development. Pricing adjustments continued to put pressure on freight forwarding revenues. Our focus on new accounts and select offerings has contributed to the company's sequential revenue increase," said the official release.
"The Mobility business is on the rise, with 39% year-on-year growth driven by client acquisition and expansion. Earnings increase in companies other than express arose from the company's continued focus on margin improvement. We continued to work on integrating the Rivigo PTL business acquisition during the quarter. Express traffic increased by 82% year on year, owing to the purchase impact. Delays in transitions, changes in network architecture, facility consolidation, and one-time charges all had a negative impact on profits. The total warehouse space under administration was 19 million square feet, including all service lines. Current extensions are underway in Chakan, Kolkata, Nasik, and Guwahati."