Mahindra Logistics, Flipkart partner for line haul solutions
Mahindra Logistics will provide fleet of heavy commercial vehicles & advanced analytics for Flipkart's operations.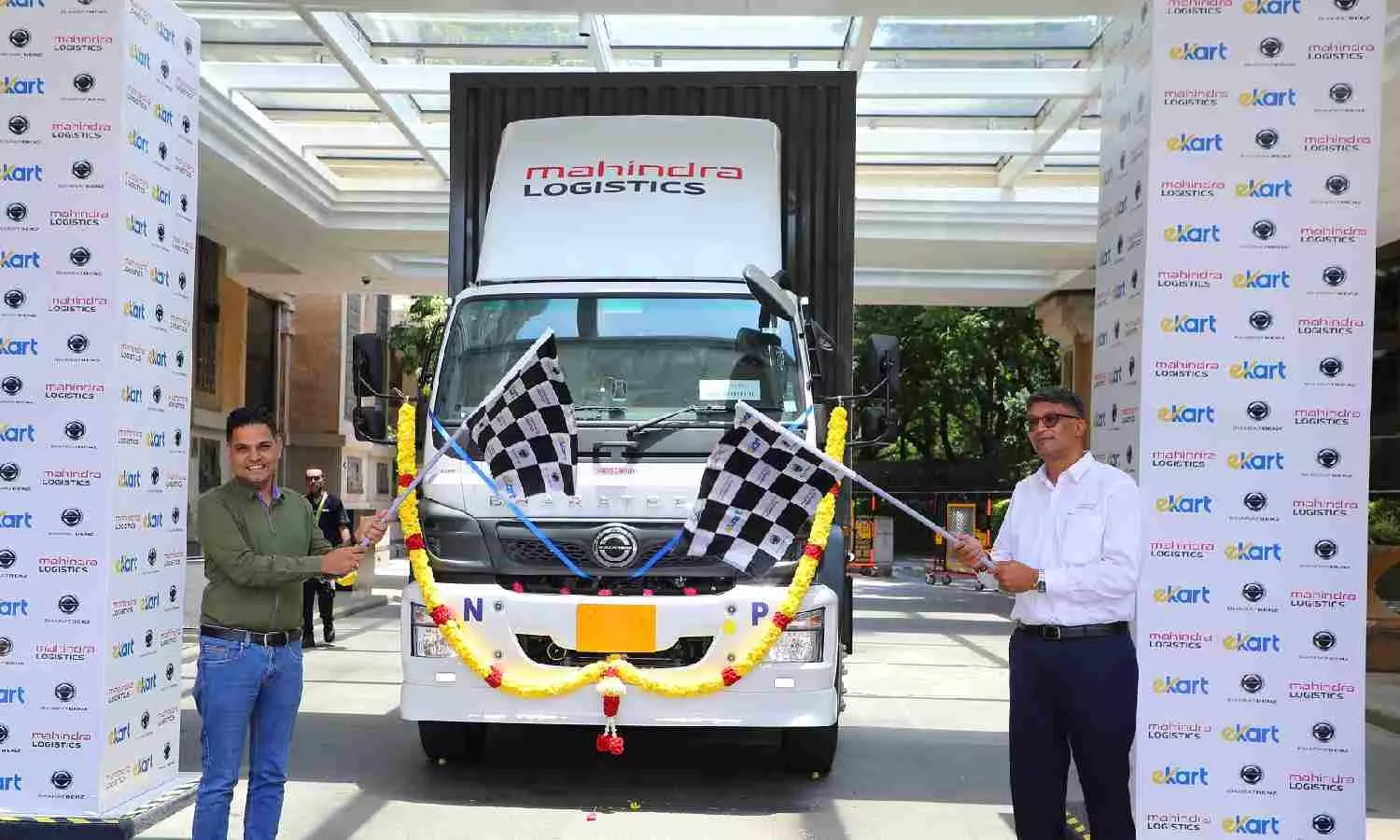 Mahindra Logistics, one of India's largest integrated third-party logistics service providers, has collaborated with Flipkart for integrated line haul solutions that will enhance operational efficiency and consistency as well as reinforce shared commitment to innovation.
"Mahindra Logistics will provide a dedicated fleet of heavy commercial vehicles, assistance in route management and network operations, and advanced analytics for Flipkart's pan India operations," says an official release.
Mahindra Logistics will operate 32-feet single axle heavy commercial vehicles for Flipkart in collaboration with Daimler India Commercial Vehicles, which will run on multiple national routes, the release added. "In line with commitment to safety, all vehicles will have advanced driver-assistance systems (ADAS), and various other vehicle security as well as driver safety & comfort-related advance features."

The fleet, deployed by Mahindra Logistics, will primarily facilitate Flipkart's e-commerce parcel movements through hub-to-hub operations. The improvement in turnaround time (TAT), higher safety levels and fleet management underline Flipkart's commitment to raising standards in the Indian e-commerce industry, the release said.

Rampraveen Swaminathan, MD & Chief Executive Officer, Mahindra Logistics says, "We are pleased to collaborate with Flipkart and provide these pan-India dedicated line haul transportation solutions. These solutions expand our current line haul offerings for Flipkart enabling them to reduce their total cost of operations and improve service. Our enhanced fleet management standards, integrated with a focus on driver wellness and diversity, will serve to deliver higher standards of operational quality."

Hemant Badri, Senior Vice President and Head of Supply chain, Customer Experience, and ReCommerce, Flipkart Group adds: "As India's homegrown e-commerce marketplace, we have always believed that our actions should resonate beyond operational excellence and benefit the larger supply chain and logistics ecosystem in India. This collaboration with Mahindra Logistics will help in enhanced reliability and efficiency in our long haul operations. Their dedicated fleet management, expert route management, and advanced analytics will enable an optimal way of load consolidation, route planning enabling efficient, faster, and sustainable deliveries."

The integration of connected vehicle technology empowers the Mahindra Logistics control tower to monitor fleet efficiency. The solution helps improve TATs and service quality and reduce the total cost of operations, the release added.