Maersk opens first cold store facility in Dubai
Facility spread over 13,000 sq. m. at Dubai Industrial City to serve FMCG sector with uninterrupted cold chain solutions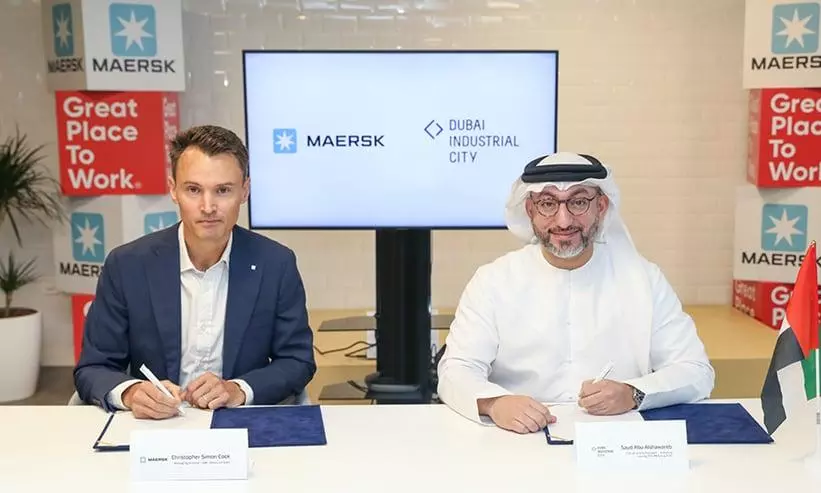 Maersk, the global integrated logistics company, opened its third warehousing & distribution (W&D) facility in Dubai, UAE, which is also its first cold store in the country.
"Situated at Dubai Industrial City, a member of TECOM Group PJSC, Maersk's cold store is strategically located when it comes to connectivity to Jebel Ali Port, Al Maktoum International Airport, direct road access across the UAE and an Etihad Rail freight terminal," says an official release.
Christopher Cook, Managing Director, UAE, Oman and Qatar, Maersk says: "The demand for perishables that require cold storage is rising in the UAE owing to the growing population and robust tourism resulting in increased demand for speciality foods without compromising the integrity of the product. At Maersk, our purpose is to improve life for all by integrating the world, and we saw an opportunity to establish a facility that would help us achieve our purpose in UAE. Our new cold store facility is helping us safeguard the integrity of perishables and offer them to end users through uninterrupted cold chain solutions."
Saud Abu Alshawareb, Executive Vice President, Industrial Leasing, TECOM Group PJSC adds: "Maersk's launch reiterates the industrial and logistics credentials of Dubai, a global powerhouse for logistics activity due to its business-friendly legislation and its geographic location. With purpose-built infrastructure, sector-specific zones, expansive transport links, and strategic government partnerships, Dubai Industrial City offers logistics solutions that support and complement the industrial sector."
Maersk will offer 24x7 B2B and B2C fulfilment operations, e-commerce solutions to retailers/distributors and FMCG brands, and value-added services such as co-packing, labelling, and repacking, cross-docking and last-mile delivery to retail outlets. The facility will be equipped with an advanced warehouse management system that will allow customers to have clear visibility at Purchase Order (PO) or SKU level, the release added.