Maersk completes 1st multimodal sea-air solution via Oman
Port of Salalah and Salalah Airport become partners of choice for Maersk in executing the solution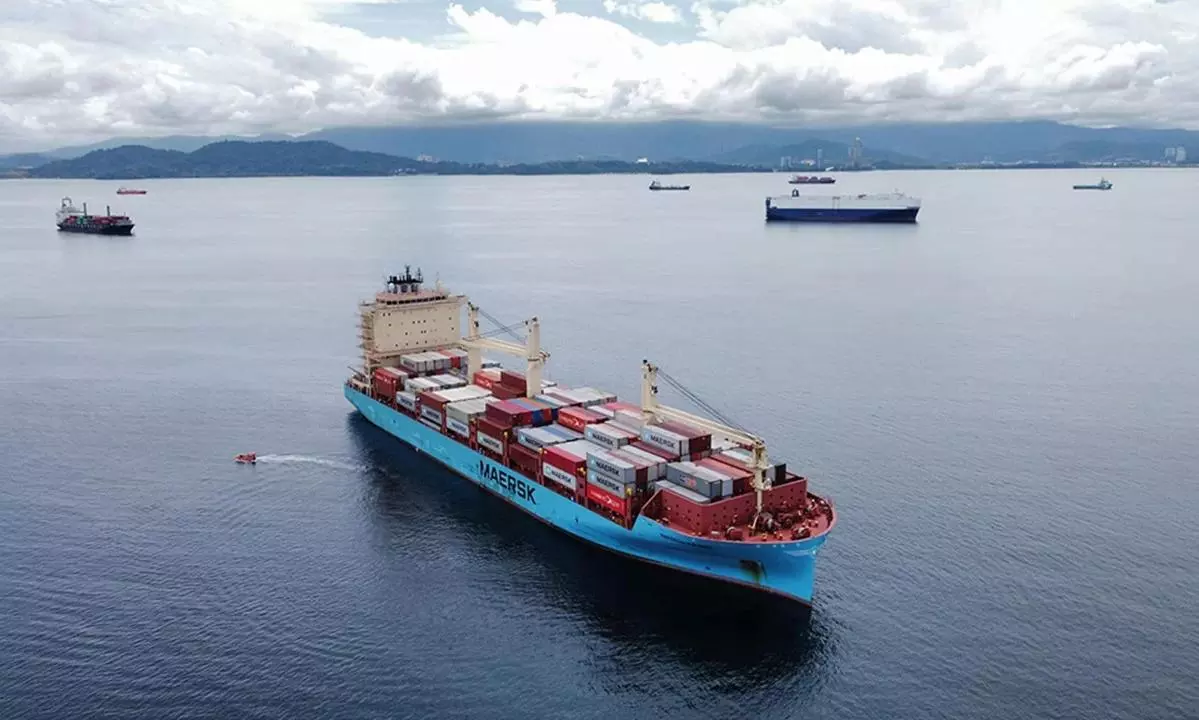 Maersk, in collaboration with Port of Salalah and and Salalah Airport, undertook a sea-air logistics solution via Oman for cargo moving from Colombo, Sri Lanka to Cairo, Egypt.
The pilot cargo movement on the sea-air solution is a shipment of retail and lifestyle cargo, says a release from Maersk.
"The first leg of transportation was carried out on a Maersk vessel from Colombo to Salalah. From the Port of Salalah, the cargo was discharged and transported to Salalah Airport under a customs-bonded corridor. On arrival at the cargo terminal at Salalah Airport, the shipment underwent security clearance and was air freighted on priority to Cairo, Egypt."
Christopher Cook, Managing Director, UAE, Oman and Qatar, Maersk says: "Oman is increasingly becoming an important hub for logistics, owing to the strategic location of its seaports and airports and a strong presence of network catering to customers regionally and globally. Our multimodal solution via Oman offers agility and resilience to our customers' supply chains by giving access to a priority product balancing between market demand, product safety, transit time and cost."
The sea-air solution has several benefits for Maersk's customers, the release added. "It can help reduce transit times on traditional east-to-west trade routes by 20-40 percent compared to pure ocean transportation and generate a cost saving of 10-20 percent compared to pure air freight solutions. Maersk's strong collaboration with all involved stakeholders means that customers will get prioritised bookings, loading & stowage, clearances and airlifting the cargo. The strategic location of Salalah Port and Salalah Airport allows Maersk to offer multiple service products including a hub solution to connect new and emerging markets, making Oman a perfect gateway to the rest of the world."

Cook adds: "The sea-air solution we have implemented in this pilot movement is just the beginning of endless possibilities. In conjunction with the rest of our integrated logistics solutions, we can offer our customers a customised logistics solution combining different modes of transport, storage and fulfilment solutions and top them up with value-added services powered by technology. This is a true example of making supply chains resilient for our customers through integrated logistics solutions."
The facilities at the Port of Salalah and the Salalah Airport are capable of supporting different commodities from general cargo to specialty products like pharmaceuticals and perishable products. The gateway will also be an effective opportunity to support aid & relief cargo movement to countries accessible only with air connection to complete the distribution, the release added.