Kuehne+Nagel launches transport operation centre in India
Gurugram centre to facilitate centralised distribution management for shipments across India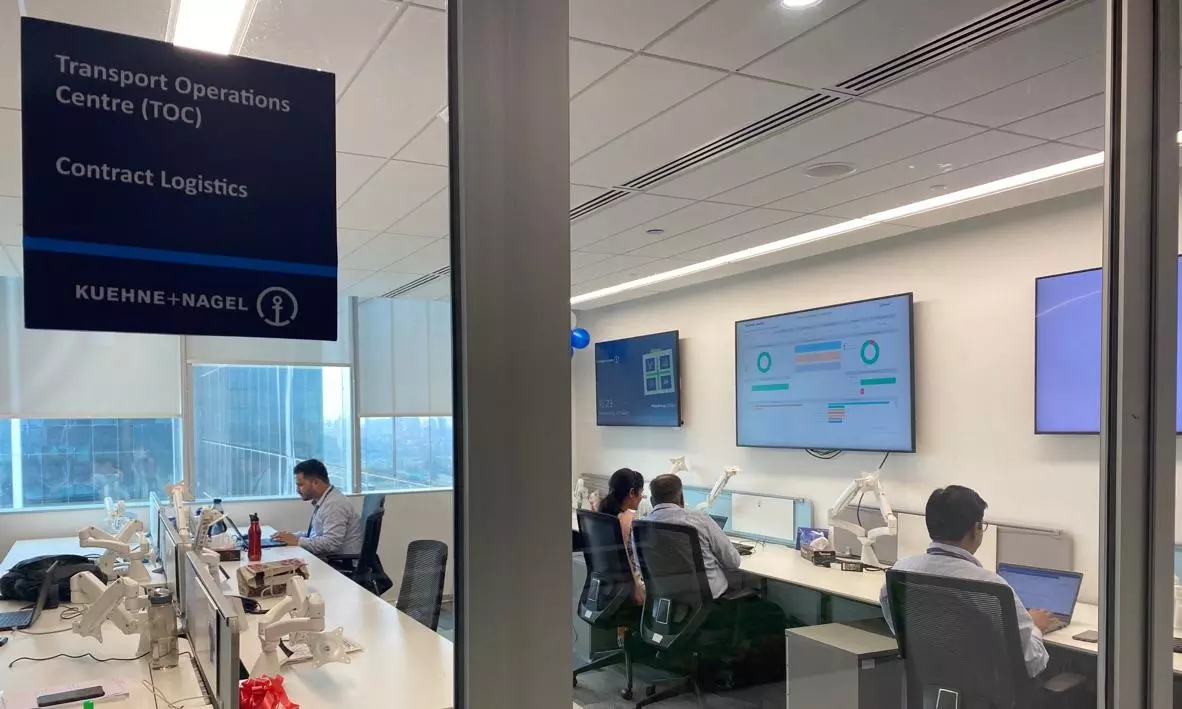 Kuehne+Nagel, a leading global logistics company, opened its third transport operation centre (TOC) for Asia Pacific in India.
The centre is located at the national office in Gurugram, and has been established to provide a centralised approach for pan-India distribution management, says an official release. "The TOC facilitates a comprehensive view of the supply chain network in order to streamline operations, increase efficiency and ultimately reduce costs through a tactical planning process."
TOCs currently offer customer support for more than 30 sites with optimised route and network planning, which will also help to reduce the CO2 footprint within the customers' supply chains, the release added.
"We are pleased to announce the opening of our third transport operations centre in Asia Pacific as part of Kuehne+Nagel's contract logistics service," says Coen van der Maarel, Managing Director, Kuehne+Nagel India, Sri Lanka and Maldives. "Our ambition for Kuehne+Nagel is to continue our investments in India that will allow us to support all our customers, regardless of industry, in the overhaul of their supply chain. The transport operation centre, supported by the Kuehne+Nagel contract logistics team, places Kuehne+Nagel more than ever at the heart of the country's economic development."
Pankaj Dubey, Country Head, Contract Logistics India, Kuehne+Nagel adds: "It is our intention to bring all existing customers on-board while also offering this service to new customers. Our transport operation centre will not only optimise transport but also focus on enhancing safety and compliance."