KSH Distriparks offers container leasing for domestic storage in Pune
KSH has also introduced a container leasing solution for on-demand cargo storage in Pune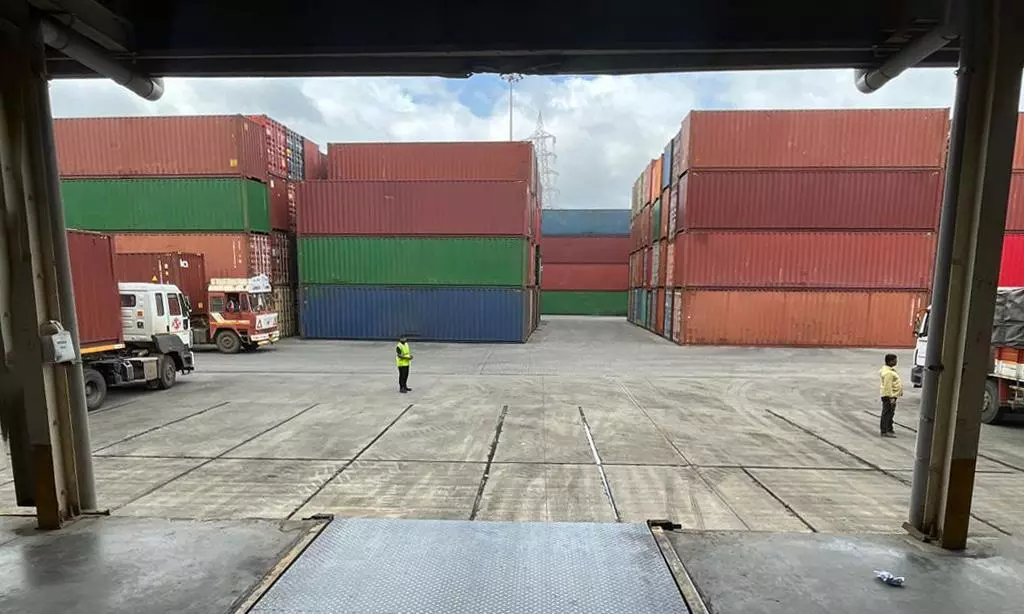 KSH Distriparks introduced a container leasing solution at its domestic container storage facility in Pune inland container depot (ICD) by onboarding 40 new shipper-owned 40 ft high cube (HC) containers.
The leasing solution will allow customers to store cargo on demand and eliminate the necessity to block warehouses on annual rates. The container leasing solution allows booking space for short and medium-term requirements, minimising multiple handling of goods and ensuring the safety and security of the stored items.
KSH Distriparks is a Pune-based container logistics solutions provider with buffer yard solutions, ocean imports, bonded warehouse facilities, and Direct Port Delivery (DPD) transportation services.

"KSH Distriparks' domestic container storage facility is a cost-effective alternative for businesses dealing with bulk cargo. It provides optimal space utilisation and secure cargo transportation up to the point of customs clearance. Exporters and manufacturers can profit exponentially from this service, especially during month-end inventory spikes," reads the release.
One of the primary benefits of keeping cargo in these Shipper Owned containers (SOC) is a decrease in import cargo detention charges. Moving cargo from shipping lines containers to domestic boxes reduces the need for businesses to pay high detention costs, resulting in cost savings. The flexibility of domestic containers enables seamless movement and storage in any location, catering to customers' specific requirements.

This is also beneficial for businesses that face space constraints in their plants and need temporary storage solutions. Plant space optimisation enhances scalability options for businesses as per need.
Malcolm D'Souza, chief commercial officer, KSH Distriparks said, "The container leasing solution is a revolutionary business model that will not only enhance service efficiency for ICD customers but also help them take up container space on demand and increase cost benefits. With our best-in-class facility and customer-centric approach, we are committed to delivering exceptional solutions that drive success for our customers."
In addition to storage, KSH Distriparks SOC containers can be used for efficient cargo transportation. Containerising cargo, whether for domestic transport, interplant transfers, or movement inside consol/de-consol points, considerably decreases damages and minimizes multiple handling during transit, assuring the secure delivery of products.
The company has also redeveloped its existing yards in Pune and expanded its capacity by 20 percent to manage additional storage to handle 140,000 TEUs annually.