India at the centre of global supply chain and logistics transformation: Nitin Gadkari
The summit saw a distinguished speaker line-up who delved into critical topics shaping India's trade ecosystem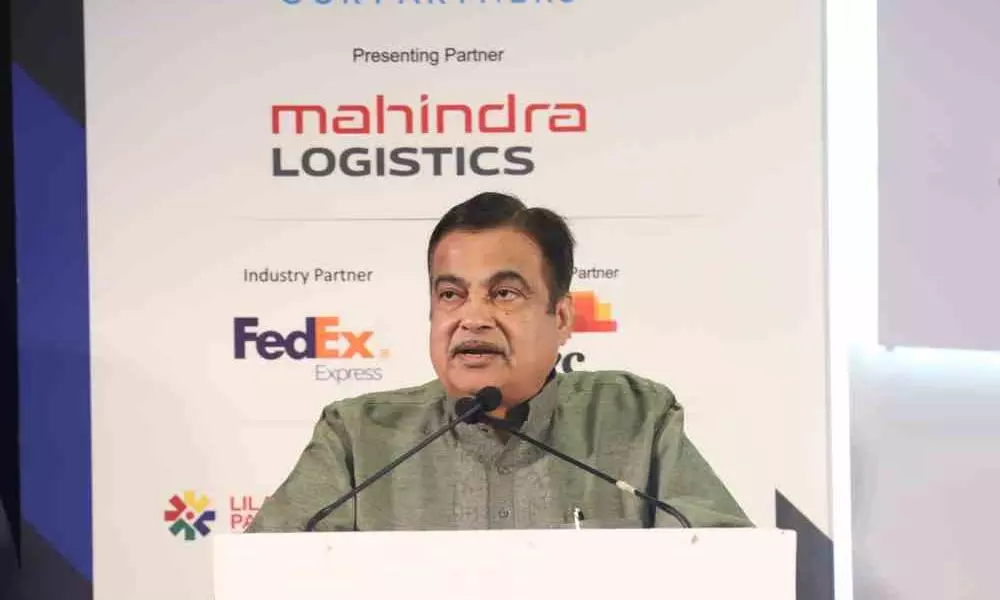 Industry leaders and experts gathered at the Supply Chain Management & Logistics Summit 2023 recently, shedding light on India's remarkable journey towards transforming its trade landscape and emerging as a global leader.
With a focus on strategic initiatives and advancements in supply chain management, logistics, and maritime infrastructure, the event, organized by ET Edge, provided an insightful platform for dialogue and collaboration.
The summit featured a distinguished line-up of speakers who delved into critical topics shaping India's trade ecosystem. The discussions highlighted the importance of world-class port infrastructure and 'Smart Ports' implementation to improve business efficiency. The speakers emphasized the need for reducing logistics costs and enabling multi-modal shifts to enhance the efficiency and competitiveness of India's supply chains.
In his keynote, Nitin Gadkari, Minister of Road Transport & Highways, Government of India, said, "For India to achieve the PM's dream of a USD 5 Trillion economy, our exports have to increase and imports reduced. Supply Chain Management & Logistics has a huge role to play in this transformation. We aim to reduce the logistics cost to 9% from the current 14% -16% by the end of 2024. Good roads, alternative fuels, and increased usage of waterways are important factors that shall make this possible. I urge the industry to use the waterways developed in the Ganges and Brahmaputra rivers and utilize the route to reach North Eastern states, as all protocols and agreements with our neighbors have been signed. There are 40 river ports and 4 multimodal ports on the Ganges route alone. The world wants to buy from us, and we can make our exports competitive by leveraging efficient logistics management."
Sanjeev Ranjan, Chairman of the National Shipping Board, shared valuable insights on the Sagarmala Project, which is an ambitious endeavor to rejuvenate sea ports for economic development. His presentation showcased the project's potential to enhance India's trade capabilities and strengthen its position in the global supply chain ecosystem.
The summit witnessed engaging discussions on various crucial subjects, including self-reliance in shipbuilding, repair, and recycling, reformation of shipping policies and institutional frameworks, establishing India as a world-class maritime research, education, and training hub, and promoting waterways as sustainable transportation routes.
During the event, the Minister of Ports, Shipping, and Waterways, Sarbananda Sonowal, shared his optimism about India's global supply chain management future. He highlighted the substantial progress made by Indian ports, surpassing the average container dwell time of the United States and Germany. Sonowal also underscored India's commitment to green shipping through the implementation of the National Action Plan for Green Shipping.
The summit also addressed the significance of institutional, regulatory, and legislative reforms in streamlining trade processes and creating a favorable business environment. It also explored the potential of waterways as efficient transportation corridors, focusing on emissions reduction and significant improvements in turnaround time. The discussions emphasized the need for a multimodal shift towards waterways, including the Ganges and Brahmaputra rivers and other navigable water routes. Such shifts reduce transportation times and lower carbon footprints compared to traditional road-based transportation systems.