IIM Udaipur hikes number of seats in GSCM MBA course by 20%
IIM Udaipur is the only management institute in India to have a full-time one-year MBA in Global Supply Chain Management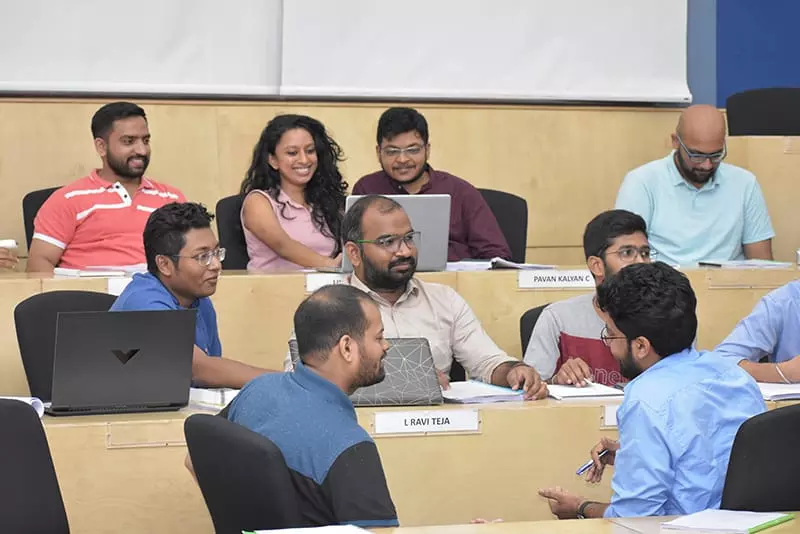 The Indian Institute of Management Udaipur hosted the inaugural ceremony of the eleventh batch of its One Year MBA - Global Supply Chain Management (GSCM) program for the academic year 2023-24. The institute has increased the number of seats in the totality by 20% as compared to previous batches for the oncoming academic year.
The ceremony was presided over by Prof. Ashok Banerjee, Director IIM Udaipur, and Prof. Rajesh Agrawal, Chairperson One-year MBA Program Committee, Pratik Pal, Chief Executive Officer, Tata Digital, honored the ceremony as the chief guest for the inauguration.
In total, 116 students enrolled in the One-Year MBA programs. Of these, 18% are female students. The One Year MBA program in Global Supply Chain Management (GSCM) has 55 students.
The One-Year MBA program batch of 2023-24 has a diverse student body with experience from various industrial backgrounds. The program has students who have previously worked in industries such as Agriculture, Automobiles, Banking & Finance, Consulting and IT services, Consumer Durables, e-Commerce, Ed-Tech, and many more. This diverse range of industrial backgrounds can bring a wealth of experience and knowledge to the program, and students can learn from each other's perspectives and expertise.
Prof. Ashok Banerjee, Director of IIM Udaipur, said, "This program is not just a degree but a transformational experience. By the end of this one year, students will possess certain qualities that will change their way of life. The journey towards transformation will be defined by a few critical factors, such as contextualization, communication, networking opportunities, classroom learning, and time management."
Addressing the incoming batch, Chief Guest Pratik Pal, Chief Executive Officer, Tata Digital, said, "In today's business world, digital transformation is essential not just to survive, but to thrive. Industries and startups that have embraced digital transformation are sustaining their existence, and people can adopt digital to become more efficient and consumer-centric. Companies like Amazon have disrupted the business of players like Best Buy by introducing e-commerce and online shopping platforms. In the future, we will see such disruptions in the banking sector and other sectors as well."
IIM Udaipur is the only management institute in India to have a full-time one-year MBA in Global Supply Chain Management. The GSCM programs are 1-year full-time residential MBA programs for graduates in any discipline with 3+ years' experience in any domain.