Gati Q2 revenue increases 9%, profit drops 83%
Consolidated revenue from operations for H12023 was up 26% to Rs 866 crore and net profit dropped 43% to Rs 14 crore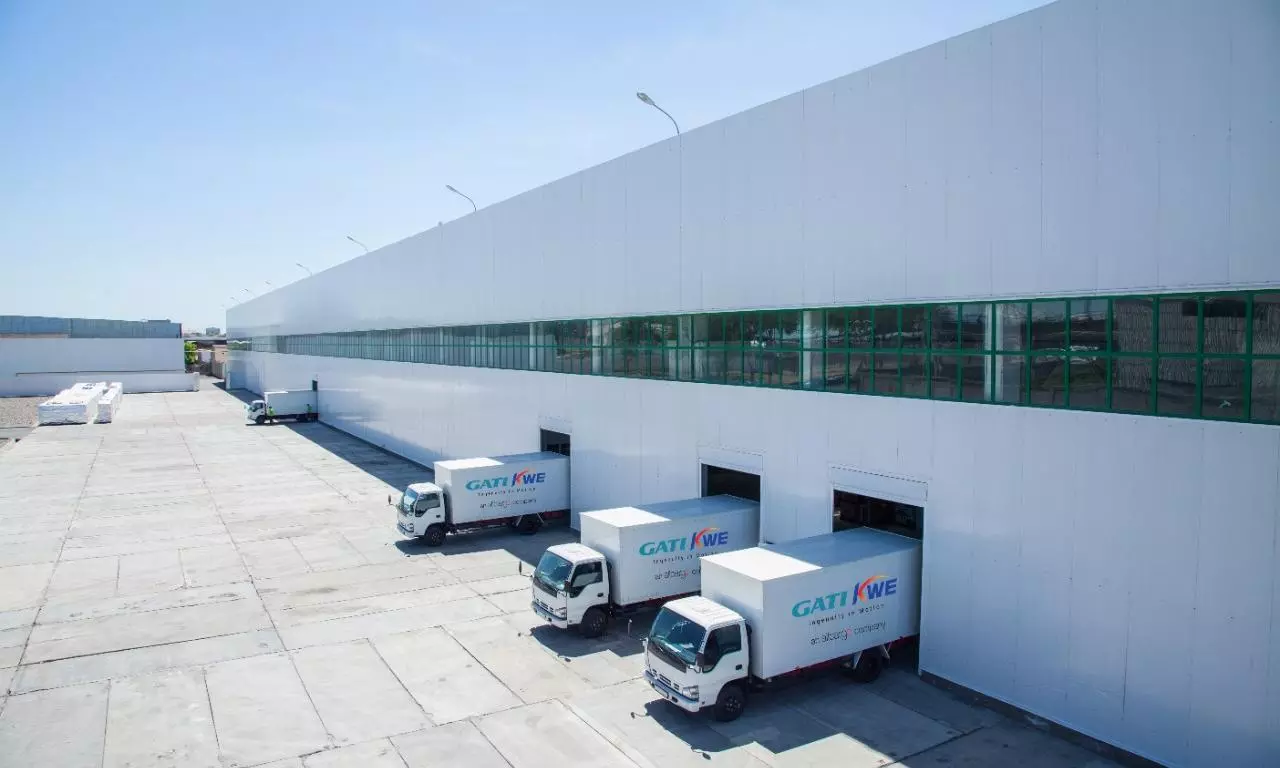 Gati, an Allcargo group company, reported a 9 percent increase in consolidated revenue from operations to Rs 435 crore ($54 million) and an 83 percent decline in net profit at Rs 8 crore ($1 million) for the second quarter ended September 30, 2022.
During an analysts presentation after the announcement of the results, the management said "sales acceleration initiatives have led to highest-ever quarterly gross revenue for the current quarter. The monthly tonnage achieved a milestone of 100,000 tons. As a part of the strategy to push sales, customer adoption programme is launched in Gati where each CXO is assigned five customers to nurture."
To enhance MSME presence, the company has identified locations across four zones and identified clusters and empaneled as preferred logistics partner with SME Chamber of India.
Two new hubs at Nagpur and Guwahati were inaugurated last month which are operational now, the release said. Additional two super hubs at Mumbai and Bangalore are expected to go live this year. Focused efforts on network optimisation, cost control, aiming targeted reduction in pick up and delivery cost through process automation is on-going, the management said.
Surface express Q2 revenue increased 9 percent to Rs 336 crore ($42 million) on 8 percent increase in tonnage handled (280,393 MT), and air express revenue was up 58 percent to Rs 21 crore ($2.6 million) on 55 percent increase in tonnage (2,770 MT).
"The performance for Q2 FY23 is as per our expectations and reflects the focus on execution across the organisation in line with our articulated strategy," says Pirojshaw (Phil) Sarkari, Chief Executive Officer, Gati. "Express business revenues for H1FY23 stood at ₹734 crore, registering a growth of 29 percent. The gross margin expansion remains on track. We have been able to deliver a positive bottom line for the second consecutive quarter and are optimistic of increasing the margins going forward. This growth & efficiency is a result of conscious efforts taken to increase our market share, reduce costs & increasing operational efficiencies across the organisation.

"Despite economic challenges posed by higher crude prices, rise in commodity prices, and overall inflation, the second quarter of the 2023 fiscal year was buoyed by robust demand, supported by expansion in the key industrial sectors and driven by an increase in consumption in both urban and rural India. With government initiatives such as the National Logistics Policy and PM Gati Shakti, we believe that the formalisation of the logistics industry is under way and there is a huge opportunity for organised players as the industry will see an accelerated shift from the unorganised sector to the organised sector. Gati would want to be an enabling player to achieve a $5 trillion economy. Gati is exclusively empanelled with SME chamber of India as their preferred knowledge logistics partners."
Consolidated revenue from operations for the first half increased 26 percent to Rs 866 crore ($108.5 million) and net profit dropped 43 percent to Rs 14 crore ($1.8 million).
Meanwhile, Gati is also in talks with its Japanese partner Kintetsu World Express (KWE) to buy its 30 percent stake in joint venture Gati-Kintetsu Express.