Gati enhances its direct coverage by increasing 1000 Pin Codes
With the expansion of direct delivery to 5140 PIN codes, customers can now benefit from better transit time, and reliability and can scale their businesses to a much wider network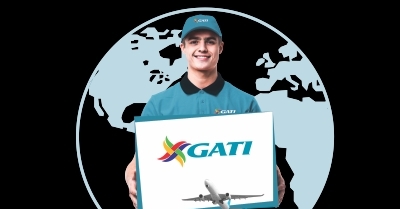 Gati Ltd., an Allcargo Group company and one of India's premier express logistics and supply chain solutions providers, has added 1000 Pin codes to its direct delivery coverage network, increasing its direct coverage by 25 percent. With Gati's unmatched transportation, warehousing, and service delivery capabilities, businesses now can scale up their operations effectively and sustainably across the country.
Leveraging Gati's direct connectivity to the Pin codes, businesses can bolster their supply efficiency with faster, safer, and cost-effective movements. With the expansion of direct delivery to 5140 PIN codes, customers can now benefit from better transit time, and reliability and can scale their businesses to a much wider network
Commenting on the development, Pirojshaw Sarkari, Managing Director and Chief Executive Officer of Gati Ltd. said, "With 1000 more direct delivery Pin codes, we have further enhanced the reach of our direct delivery network across the country. This shall be a continuous endeavor at Gati to give fast and direct access to its customers. By building a robust network, we are not only driving efficiencies for large enterprises but also strengthening small and medium-sized businesses, thus contributing to economic growth."
Gati has a massive service network of rapid and reliable transportation services across 19800 Pin codes covering 735 districts out of 739 districts in India. As part of the Allcargo family, this increased direct reach also strengthens Gati's position as an end-to-end integrated logistics service provider, offering its customers access to a network operating in 180 countries.
Gati Limited, an Allcargo Group Company, is India's pioneer in Express Distribution and Supply Chain Solutions and has a strong presence across Asia, including a nationwide network that covers 99% of the country's districts.
Key business verticals of Gati include express distribution, air freight, e-commerce, first and last-mile logistics, etc. Gati also offers exclusive B2C services like Laabh, bike express, student express, and others.