FedEx deploys 30 EVs to advance sustainability goal
FedEx intends to convert 50% of its global pickup and delivery vehicle sales to electric by 2025, reaching 100% by 2030.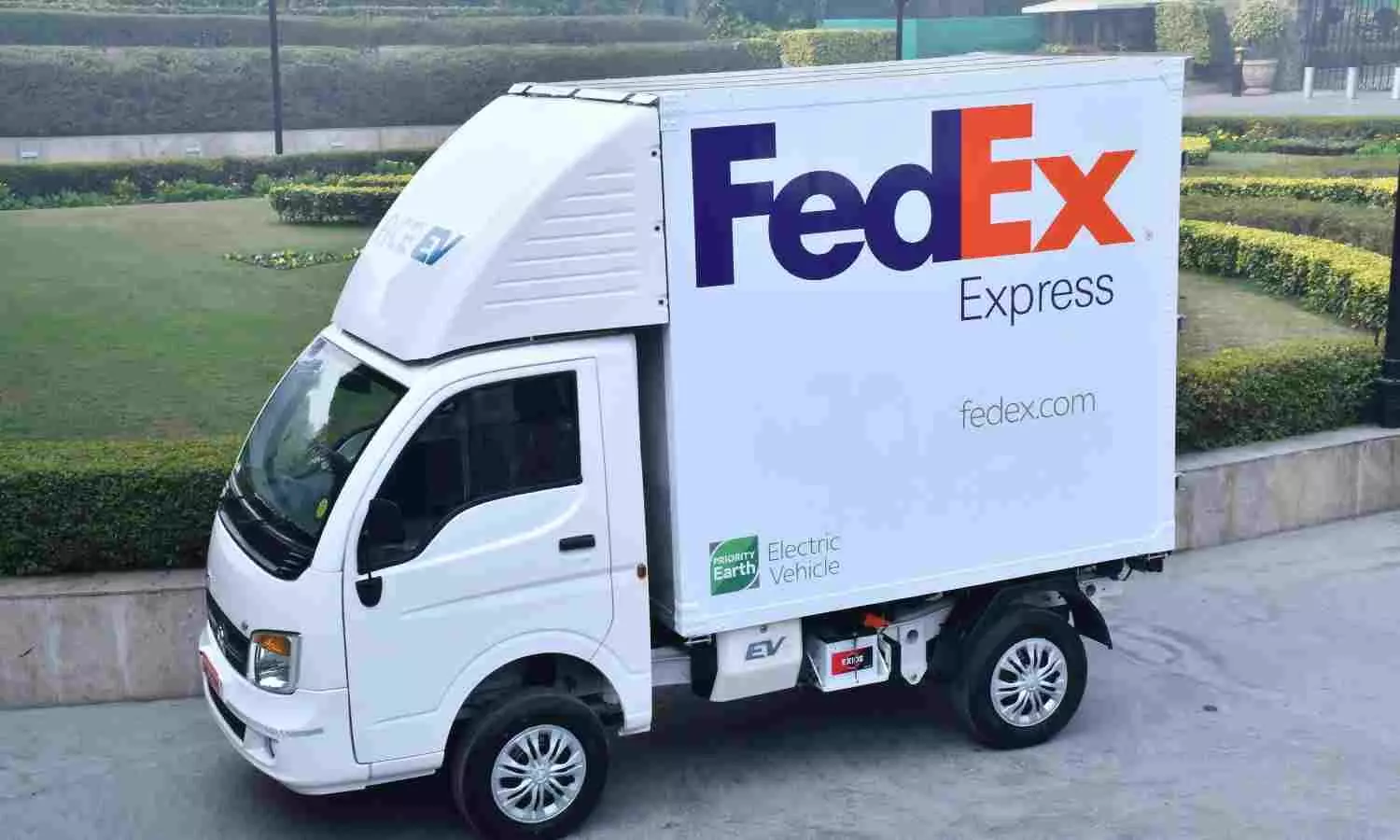 FedEx Express, the world's largest express delivery company and a subsidiary of FedEx Corp, is deploying 30 TATA Ace EVs in Delhi as part of its goal to achieve carbon-neutral operations globally by 2040.
The introduction of electric vehicles (EV) represents a significant step forward for FedEx, which wants to convert its entire parcel pickup and delivery fleet to zero-emission electric vehicles by 2040. FedEx intends to convert 50% of its global pickup and delivery vehicle sales to electric by 2025, reaching 100% by 2030. The business performed EV trials in India last year to test the vehicle technology and evaluate the cars' operating efficacy on a normal route fully laden with items. Based on these experiments, it is predicted that each additional electric vehicle added to the FedEx fleet will save up to 1.3 tons of carbon emissions each year.
"At FedEx, we have ambitious sustainability goals, and our phased approach to vehicle electrification is a crucial part of our roadmap to reduce environmental impact in pursuit of a greener world", said Suvendu Choudhury, Managing Director of FedEx Express India Operations.
"The increasing popularity of e-commerce means transforming our operations to be more sustainable is more important than ever. The electrification of our fleet will go a long way towards minimizing carbon emissions in our operations while at the same time sustainably delivering to the same service standards," he added.
Electric vehicles provide a technologically advanced, clean, and smart solution for e-cargo mobility. In addition to addressing the core need of timely and efficient last-mile deliveries, electric vehicles also help meet the future commitment and aspirations of its conscientious customers to achieve net zero carbon footprint. Its container is made of light-weight, durable materials that suits the logistic industry demands.
According to the research commissioned by FedEx, nine out of ten consumers in India expect businesses to deliver sustainably and those with sustainable operations are likely to get more business. Eight out of ten prefer to buy from companies with an effective environmental, social, and governance (ESG) strategy in place.
In 2003, FedEx was the first delivery company in the world to use hybrid vehicles for pickup and delivery and, in 1994, the company used its first electric vehicle – an acid battery-powered vehicle in California. FedEx has been a vocal advocate for improved fuel efficiency standards and policies to support the commercial deployment of alternative-fuel vehicles.