"Eliminate inaccuracies, reduce costs with standards-based processes"
The report says that the sector's current state is of significant size and is projected to grow, reach $350 bn by 2025.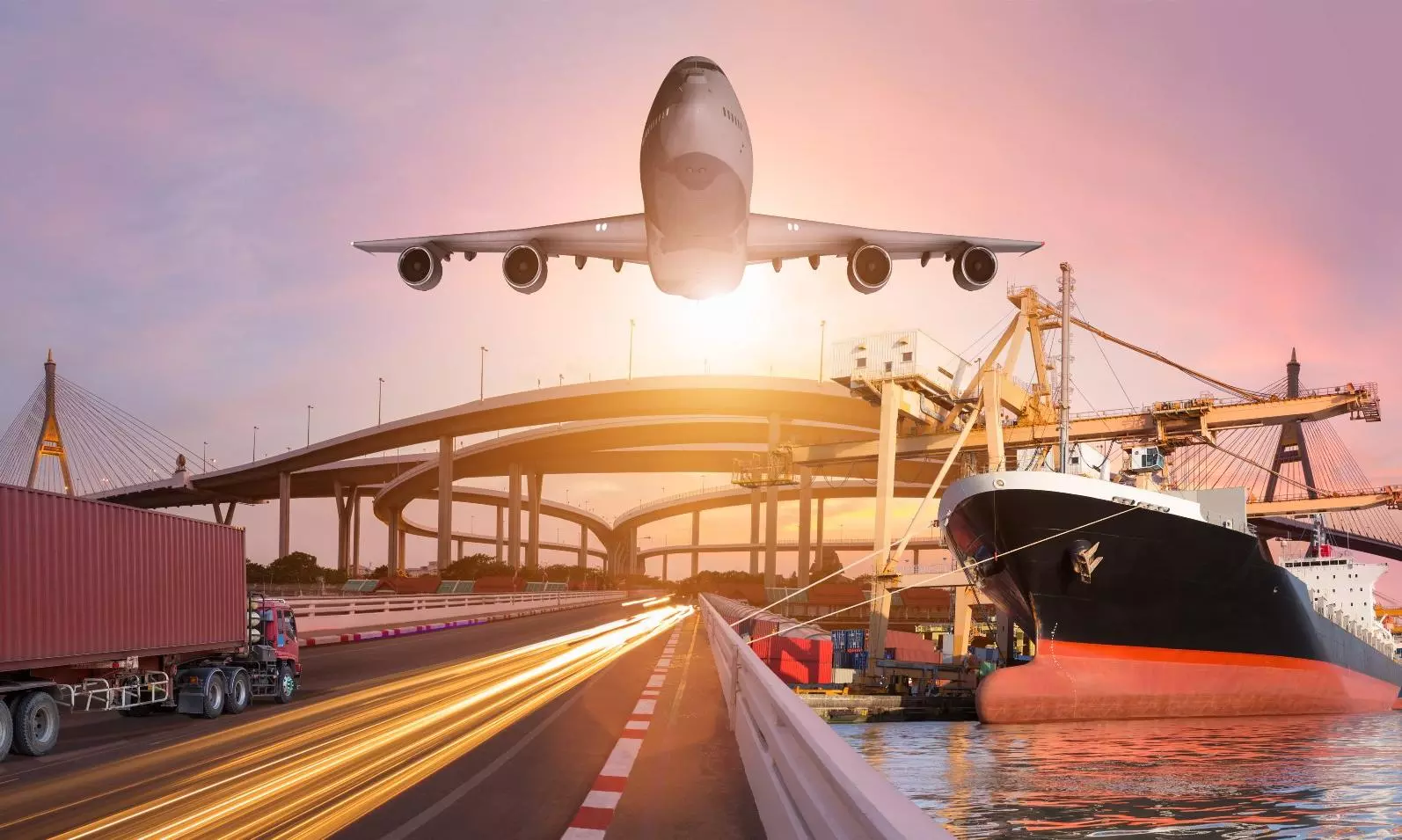 GS1 India, a standards organization under the aegis of the Ministry of Commerce & Industry, in collaboration with apex trade bodies and key government agencies, has released a concept paper shedding light on the critical challenges faced by the Indian logistics sector and the potential for improvement and growth. It recommends eliminating data inaccuracies and inconsistencies, reducing logistics costs and implementing National Logistics Policy.

"The sector's current state is of significant size and economic importance and is projected to further grow and reach $350bn by 2025. However, it still faces various obstacles," reads the release.
Where do Indian logistics lag behind?
Higher logistics costs: India spends 13-14 percent of its GDP on logistics costs, compared to the global average of around 8 percent of GDP.
Competitiveness gap: The higher logistics costs have created a competitiveness gap of $180 billion in 2020, projected to widen to $500 billion by 2030.
Logistics Performance Index (LPI) ranking: India ranked 38th on the Logistics Performance Index for 2018, lagging behind countries like Germany, the UK, Japan, Austria, China, and the USA.
Tracking and tracing: Germany, Austria, and the USA showcased impressive scores in the tracking and tracing category, attributed to digitalization and functional integration. India scored lower in this category.
Timeliness: Germany, the UK, and Japan led the scoreboard in terms of timeliness, while India scored lower in this aspect.
Challenges

High hidden costs: Logistics costs in India account for 14 percent of GDP, with 60 percent direct costs and 40 percent indirect costs, compared to an average of 10 percent indirect costs in developed countries.
Lack of visibility: Logistics firms face challenges due to a lack of visibility among trading partners and consumers, leading to supply disruptions and delays in the value chain.
Limited automation: India is in the early stages of process automation, lagging behind global practices that provide transparency and real-time data in supply chain activities.
Skewed multi-modal mix: Approximately 60 percent of cargo is transported via road in India, while rail and water transportation account for a smaller share. This leads to high logistics costs and reduces competitiveness in exports.
Inadequate physical infrastructure: Poor physical infrastructure, including modal and terminal transport, national highways, freight train speeds, and port facilities, hinders the growth of the logistics sector in India.
Fragmented logistics and retail sectors: The logistics sector in India is dominated by unorganized companies, leading to fragmentation, low margins, limited investments, and challenges in streamlining supply networks. The retail market is also largely unorganized, affecting the complexity of the supply chain.
Limited support for MSMEs: Micro, small, and medium enterprises (MSMEs) in India would benefit from government support in creating a skill-based supply base and implementing standardized vendor capability assessments.
Government's focus
The government of India has launched the National Logistics Policy to create a trusted, reliable, cost-effective, resilient, and technologically equipped logistics ecosystem in the country for rapid growth and bridging the competition gap with global competitors.
Targets of NLP:
Reduced logistics costs: The policy aims to reduce logistics costs from 14-18 percent of GDP to 8 percent by 2030, aligning with global best practices.
Global leadership: India aims to rank in the top 25 countries in the Logistics Performance Index (LPI) by 2030.
3Efficient ecosystem: The policy aims to create a data-driven decision-support mechanism for an efficient logistics ecosystem.
Role of global standards
Visibility: Standards, such as barcode scanning on transport labels, allow for capturing essential data, ensuring transparency and visibility throughout the transport process.
Interoperability: Standards enable seamless communication and collaboration among all stakeholders involved in logistics operations. Unique identification and automated data capture ensure interoperability and smooth information sharing.
Tracking: Standards facilitate tracking and identification of individual equipment or items across different locations. Unique identification keys help ensure that items are in the right place at the right time.
Warehouse Management: Standards contribute to precise and timely inventory information, leading to more efficient management of inbound and outbound flows. This improves inventory accuracy, reduces warehouse stock, and optimizes on-shelf stock availability.
GS1's recommendations
Eliminate data inaccuracies and inconsistencies: The GS1 system, which includes identification, automatic identification and data capture (AIDC), and information exchange standards, helps eliminate data inaccuracies and inconsistencies in logistics operations.
Reduce logistics costs: GS1 standards contribute to cost reduction by enabling interoperability, simplifying processes, providing unique identification, harmonizing information, reducing duplicity, and standardizing information exchange.
Implement National Logistics Policy: The GS1 system can support the Indian government in implementing various action areas outlined in the National Logistics Policy. This includes integrating digital systems, standardizing physical assets, benchmarking service quality standards, and implementing a service improvement framework.