Economy-booster National Logistics Policy will give India global competitive advantage, acting locally
Launched with an aim to promote seamless movement of goods across India, the NLP will make that happen by improving the competitiveness of Indian goods in global and local markets.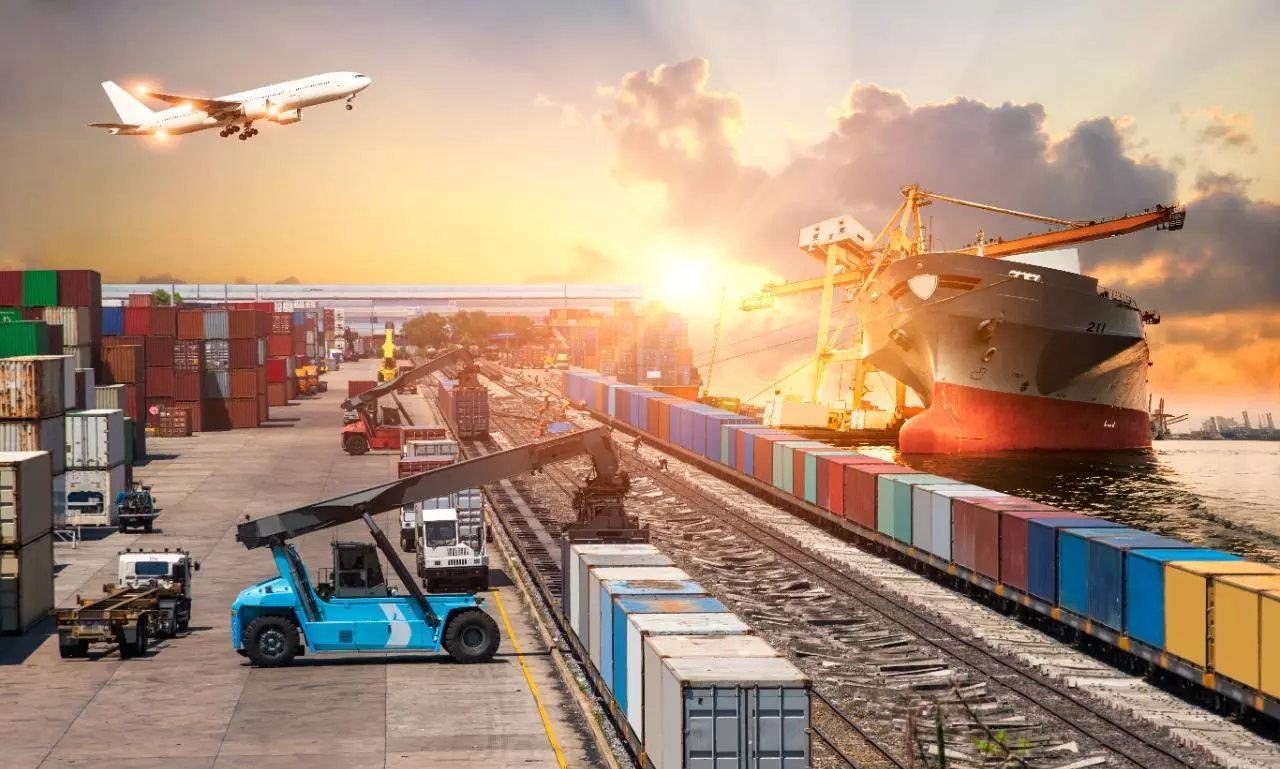 At a time when India is trying to become a $5-trillion economy, Prime Minister Narendra Modi on September 17, 2022, launched the National Logistics Policy (NLP), a move that would beyond any doubt put India in the same league as global export giants.

"To ensure quick last-mile delivery, end transport-related challenges, save time and money of the manufacturers, prevent wastage of the agro-products, concerted efforts were made and one of the manifestations of those efforts is today's National Logistics Policy", the PM said after the launch.
With the setting up an overarching interdisciplinary, cross-sectoral and multi-jurisdictional framework under the policy, the government has given a green signal for the development of the entire logistics ecosystem.
Launched with an aim to promote seamless movement of goods across India, the NLP will make that happen by improving the competitiveness of Indian goods in global and local markets. By filling the missing gaps in the logistics sector, the policy will help draw more investments in India.
How would this work?
Through a multi-pronged strategy that would boost required infrastructure, improve costs efficiency, usher in more transparency, and include adoption of technological innovations to address any issues, the NLP looks at addressing all the impediments that are hampering growth of India as a global exporter, manufacturing giant and a logistics hub.
NLP: Understanding the plan
The policy, which was first introduced during Finance Minister Nirmala Sitharaman's Budget speech, aims to reduce logistics costs in India from the current levels of 13-14% of GDP to single-digit figures. It is expected to effectuate a 10 per cent decrease in indirect logistics cost, leading to 5 to 8 per cent growth in exports.
As part of the policy a Unified Logistics Interface Platform (ULIP) has also been announced to bring all the digital services related to the transportation sector into a single portal, and a new digital platform – Ease of Logistics Services (E-Logs) – through which industry associations can take up any issues pertaining to operations and performance directly with the government.
Along with its associated concern, the PM Gatishakti Mission, the policy would also launch the era of ease of moving in the country through speedier and seamless movement of cargo and people across the modes of transport.
Another integral part of the plan is setting up of 35 multi-modal logistics hubs across the country, which will promote seamless transportation of goods while also creating new hubs of growth across the length and breadth of India.
Likely Impact on sector, economy
For a sector that provides employment to over 22 million people with a market size of over $200 billion, policy changes like these were the need of the hour. Put together, the umbrella policy would --- aside from ending the need for exporters to engage in a variety of long and cumbersome processes--- address the issues hampering growth from India, a globally more competitive market andan international manufacturing powerhouse.
Efficient and time-bound adoption of the policy, along with its other key components, will give wings to India's logistics sector by increasing its cost effectiveness, transparency, ease of doing business and more predictability about delivery timelines.
A robust logistics infrastructure, powered with digital technologies, will facilitate a shift in logistics from the current over-dependence on roads to railways and waterways, thereby making a huge cost difference.
By way of reducing the transit time and cost involved (the policy aims to bring down logistics costs by up to 25 per cent), the policy will enable home-grown companies to become more competitive in the global market, opening new vistas of growth for exporters.
Job creation and help in improving India's global ranking in World Bank's Logistics Performance Index are some of the other aspects which will get a major boost with the implementation of the new policy.
The views and opinions expressed in this article are those of the author and do not necessarily reflect the views of Indian Transport & Logistics News.