Deutsche Post DHL provides support for relief goods in Assam
DHL & Blue Dart's disaster response team facilitated delivery of 30 tonnes of relief material to warehouse in Guwahati.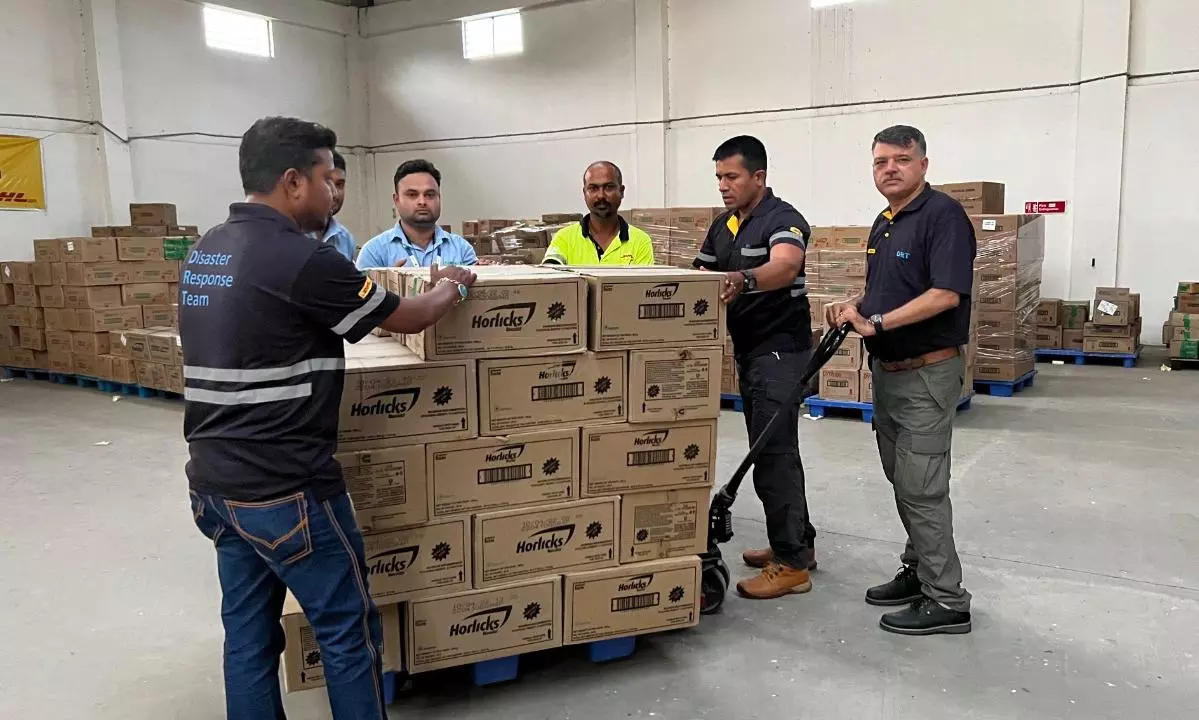 Deutsche Post DHL Group has deployed a part of its disaster response team (DRT) in Assam, following heavy monsoons and devastating floods in that region.
"Working closely with the Assam State Disaster Management Authority (ASDMA), well-trained DRT volunteers facilitated the managing, storing, sorting and packing of incoming relief material for kitting to ensure the smooth flow of around 30 tonnes of relief goods for distribution to the communities in the flood-affected areas," says an official release from Deutsche Post DHL.
The team assisted ASDMA in storing and managing the incoming relief material at the DHL Supply Chain's warehouse in Guwahati, the statement added. "DHL Express is also delivering 5,000 Speedballs by which relief materials are packed in durable, waterproof DHL courier bags, each weighing up to 30 kilograms." These bags include food items, hygiene kits, personal and essential care materials packed by DHL and Blue Dart volunteers, and ASDMA is distributing the relief material to the remote flood-affected towns and villages, the statement said.
"Our volunteers are no strangers to the complexity posed by natural disasters," says Carl Schelfhaut, VP & Regional Head, Post & Parcel Division and GoHelp, Asia Pacific Region, DPDHL. "Their commitment and professionalism are highly valued and commendable.
The Assam government has entered into a memorandum of understanding (MoU) with the DPDHL Group under which DRT will extend mutually agreed logistics support to ASDMA to undertake relief operations in the state.

Deadly floods have hit northeastern India and Bangladesh since the beginning of May 2022, affecting over nine million people in both countries with around 150 deaths being reported.
"The scale and severity of the floods in Assam required an immediate response," says Amardeep Choudhary in his voluntary role as GoHelp Manager for India, Sri Lanka and Maldives. "I was happy to lead our passionate team of well trained volunteers to provide specialised logistics support to facilitate the fast and efficient distribution of aid to the affected communities."
GoHelp is the disaster management programme of the DPDHL Group. It includes disaster preparedness through the programme Get Airports Ready for Disaster (GARD) and DRTs. In partnership with the United Nations since 2005, DPDHL Group provides the UN with access to its core competence in logistics, its global network and the know-how of its employees free of charge.