Demand for frozen food is soaring: Is India's cold chain infrastructure ready to deliver?
Since the pandemic, the demand for frozen food in India has increased because it is easy to cook and more convenient. The pandemic is almost over, but the trend continues to be very strong.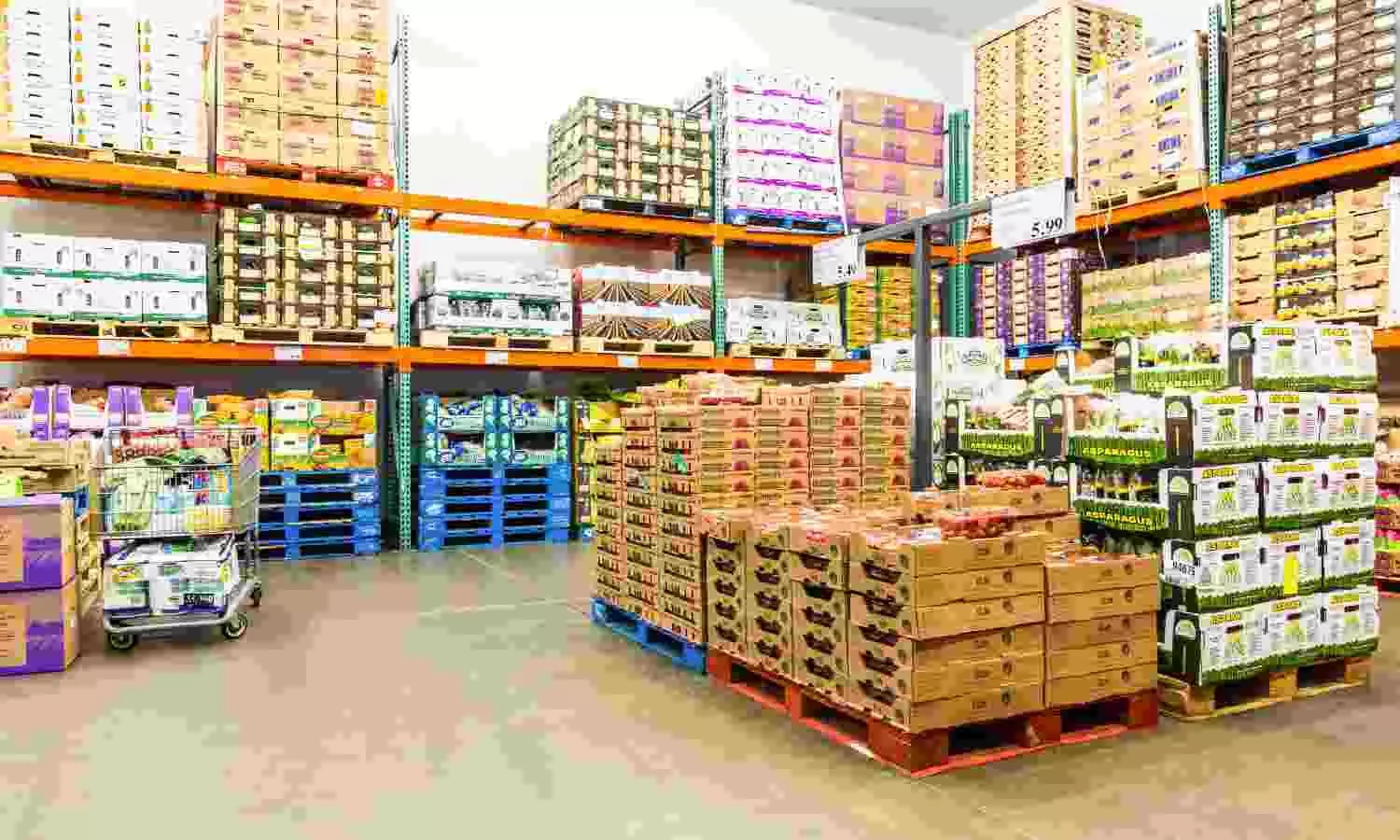 Consumer behaviour and buying patterns changed drastically over the last two years as the world lived through the worst health crisis in its history. There is a growing demand for digital and home-delivered shopping, as well as a greater awareness of pricing, eco-friendly, healthy, and locally sourced items.
With the advent of quick service restaurants (QSRs) and cloud kitchens, there is a greater need for frozen foods that provide consistency of flavour and convenience. With the expansion of e-commerce and dark stores, there is a need for 1000s of retailers to offer fresh and frozen commodities such as fruits, dairy, meats, and ice cream in tiny amounts.
Because they have a limited shelf life, sending lesser amounts is required to minimise wastage and returns of outdated items. Similarly, space is restricted in chillers and freezers, and frozen and chilled items must be replaced on a regular basis. With quick grocery delivery becoming the new standard, smaller cold rooms within cities and dark stores are necessary.
What are the drivers for perishable logistics in India?
Factors such as rising demand for processed food and the adoption of eco-friendly vehicles are significantly driving the perishable logistics market. According to PWC's Global Consumer Insights Survey (June 2021), some of these trends were already in action before the pandemic, and they are now here to stay.
"People have got more comfortable buying online. During the pandemic, many businesses went online and some have continued their online business. Thus people are becoming more comfortable buying things online, perishables or even other products," said Kaushal Khakhar, CEO, Kay Bee Exports.
Many customers who used to like going to the store to purchase their items now prefer to order them online and have them delivered to their homes. In order to survive and prosper, businesses have been forced to adapt to this expanding need. The Perishable Goods Transportation Industry is expected to increase by $6.43 billion between 2021 and 2026, with the market expanding at a CAGR of 7.22%.
India should be encouraged to use its cold chain equipment more. It would be great if the equipment could be purchased domestically rather than imported.

Vineet Agarwal, MD, TCI Cold Chain Solutions
"The demand for frozen foods is rising, there is no such thing as unhealthy frozen food. With more women working and frozen food being more convenient, India's demand for food and value-added dairy products like yogurt, ice cream, and paneer, as well as bakery products are increasing. India's logistics and supply chain industry is valued at $160 billion, and the potential is untapped and endless. We plan to expand our operations into the retail industry and in the restaurant," said Mansi Mahansaria, CEO, Just Deliveries.
Increasing fuel price is a concern
One of the most concerning elements in logistics today is the rising fuel price.
"Air freight charges have 10 times the impact of local fuel expenditures. Because flying costs an additional 40-50 rupees per kilogram, and the goods delivered by road costs an extra one to two rupees per kilogram owing to fuel. It has no substantial influence on our expenses unless it is a regular occurrence that would have had a negative impact on us. As a result, margins in the commodities business are extremely low, and even a few rupees can have an impact, but cost volatility is far greater than these smaller amounts," said Khakhar.
According to economists, a 10% rise in fuel costs results in a 2% increase in the cost of transporting products. Fuel price negatively influences freight rates assessed on a distance basis.

"Fuel prices have been contributing to the high inflation number. Not only the conventional options like petrol and diesel but CNG prices too are inching closer to the Rs 100 level. Prices have almost doubled in the past year to Rs 86 from Rs 30+ levels last July," said Mahansaria.
"The price of diesel too is steadily catching up with the price of petrol. Meanwhile, the current CNG price is Rs 86/kg in Mumbai (as of August 22). When compared to July 2021, the price of CNG per kg in Mumbai was Rs 49.40."
Perishable logistics = Transparent business practices
Challenges faced in perishable logistics are lack of infrastructure facilities, low processing and value addition, low farmer income, supply chain inefficiencies, a high number of intermediaries/fragmented supply chains, and poor quality and safety standards.
One major claim underlies the overall food industry, and that is the promise that food consumers receive fresh and high-quality food products. But really, how can these claims be made certain? The perishable logistics business is one such market where transparency also plays a major role. Let's find out what the industry has to say about clear business practices.
People have got more comfortable buying online. During the pandemic, many businesses went online and some have continued their online business.

Kaushal Khakhar, CEO, Kay Bee Exports
"To maintain stable annual revenue and increase market share, transparency in supply chain operations will need to become a norm. More businesses are developing sensors and product charts as a result of digitalization, where the entire supply chain can be tracked and you can get real-time temperature information. Some of them can even measure food deterioration or quality. Since we are working with commodities that are sensitive to temperature, I think that clarity is essential," said Mahansaria.
"Thanks to great technology that allows you to track your vehicle, the perishable logistics business is developing. The temperature of a vehicle may now be monitored in real-time. This provides more certainty to exporters and shippers concerning the temperature and time of arrival of the vehicles," said Khakhar.
Additional government support is required
India is one of the largest producers of food and medicinal products in the world. A recent study by the National Council of Applied Economic Research (NCAER) has revealed that India's logistics cost as a percentage of GDP is 8.35% on average. For years, the government had been of the view that the logistics cost is 14% of GDP.
Based on the NCAER study the government has hired a consultant for assessing the logistics cost and to work out a framework for calculating the logistics cost based on the wholesale price index and the consumer price index. The government has been promoting the growth of the industry and making investments.
However, one of the challenges confronting the industry now is ensuring that perishables are transported safely and that adequate equipment is supplied for perishable commodities, just as it is for pharmaceutical products.
To address the demands of perishables movement within the nation, the Indian perishable sector needs around two lakh reefer trucks.

Mansi Mahansaria, CEO, Just Deliveries
"India should be encouraged to use its cold chain equipment more. It would be great if the equipment could be purchased domestically rather than imported. The national logistics strategy, which is currently being developed, will, in general, address some challenges linked to the cold chain as well as some bigger-picture issues like standardisation and formalisation. The government is supporting logistics parks in several locations around the nation. Indeed, the Indian government does a fantastic job of assisting the logistics sector," said Vineet Agarwal, MD, TCI Cold Chain Solutions.
Just Deliveries ensure each asset is utilised by at least two customers in a day. For example, they deliver food inventory to a chain of café outlets from 7 am to 10 am and then the same truck is used to send frozen food material to e-commerce in the afternoon.
"To address the demands of perishables movement within the nation, the Indian perishable sector needs around two lakh reefer trucks. However, the infrastructure that is already in place is only around 85,000, and pharmaceuticals, which generate more revenue are given priority and the food business is given secondary preference. While it is necessary to increase the number of assets available, it is equally important to utilise the existing assets better," said Mahansaria.
Perishable logistics has a promising future
The rising demand for processed food is notably driving the perishable goods transportation market growth, although factors such as food safety may impede the market growth.
Processed food mainly includes breakfast cereals, dairy products, meat, and poultry. Meanwhile, the increase in the level of disposable income has changed people's spending behaviour. They have developed an urge to try and experience different food varieties irrespective of their price.
"Many individuals are attracted to India's development story, the industry's size is increasing by 10% to 20% year-on-year. This new form of the cold chain will undoubtedly develop rapidly in the next few years. As a result, I believe some investors who may have burnt their fingers in the last wave may be cautious. But we are seeing a lot of interest from people willing to invest, and I believe we need to be aware that the investment will come from both overseas and domestic sources," said Agarwal.
In addition, trade liberalisations have helped in the transport of a variety of processed foods, such as tinned vegetables and ready meals, which drives the demand for perishable goods transportation. Such rising demand will drive the perishable goods transportation market growth during the forecast period.
"Efforts to modernise the supply chains of perishables have largely come from the private sector in the form of investment in packing houses, cold storage, refrigerated vans, and other technologies to increase shelf life and prevent degradation of quality. Various government agencies have been providing grants for setting up cold storage. Due to various reasons including the threat of the Essential Commodities Act, private sector is reluctant to invest without a grant from the government," said Mahansaria.
"India has a population of 1.38 billion people, a vast country within its borders. A lot of food is produced in one area of India and then transported throughout the country. For example, grains are cultivated in Maharashtra and transported essentially throughout India. So perishable logistics, especially with the introduction of these agri-startups, agri-tech companies, as well as the maturation of organized retail, such as supermarkets, are increasingly procuring food straight from farmers with all of the agri restrictions being relaxed. That will undoubtedly benefit perishable logistics, in my opinion. I'm convinced that the sector will improve in terms of both quality and quantity," said Khakhar.

In terms of growth, India has outperformed Brazil, the United States, and China as of 2021. However, there is immense potential to be realised. In comparison to Brazil (50%-60%) and the United States (nearly 90%), India processes only 30% of its entire meat production. India processes 5% of its fruit production, compared to Brazil (35-40%) and the United States (about 20%).