Delhivery Rs 5,200 cr IPO in Rs 462-487 band
Delhivery has reported a loss of Rs 891cr for the nine months ended December 31, 2021 on total income of Rs 4,911cr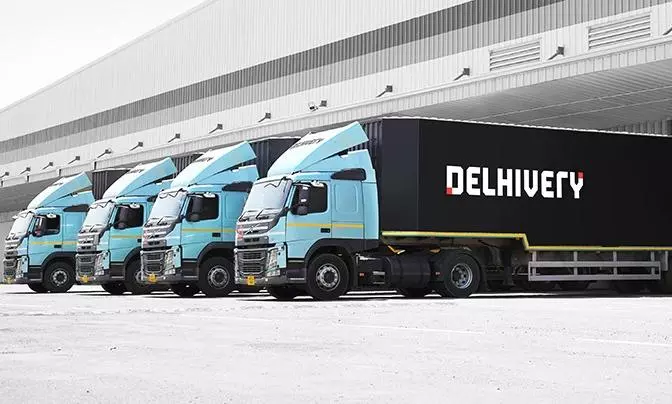 Supply chain unicorn Delhivery has decided on a price band of Rs 462-487 per share for its reduced forthcoming initial public offering (IPO) of over Rs 5,235 crore. The IPO will open on May 11, 2022 and close on May 13, 2022.
Delhivery had received approval from the markets regulator Securities & Exchange Board of India (SEBI) to raise ₹7,460 crore through an IPO that included a fresh issue of equity shares worth ₹5,000 crore and an offer for sale (OFS) component of ₹2,460 crore by existing shareholders.
The 30 percent reduced IPO will see fresh issue of shares worth Rs 4,000 crore and OFS of Rs 1,235 crore.
Gurugram-based Delhivery's IPO will be an offer to sell shares with a face value of ₹1 each. Under the initial OFS, Delhivery's co-founders - Kapil Bharati, Mohit Tandon and Suraj Saharan - were to sell shares worth ₹14 crore, ₹40 crore and ₹6 crore, respectively. While Bharti will now be selling shares worth only Rs 5 crore, Tandon and Saharan will divest their proposed shares.

"Allotments were made to certain pre-IPO shareholders in September 2021 at Rs 380 per share," according to the IPO documents.
Loss of Rs 891 crore
Delhivery has reported a loss of Rs 891 crore for the nine months ended December 31, 2021 on total income of Rs 4,911 crore.
Express shipments for the nine months ended December 31, 2021 nearly tripled to 406.51 million shipments compared to 207.27 million shipments in the same period in 2020.
Delhivery reached 17,488 pin codes during the period under review with a manpower of 86,184 people. Area under management was 14.27 million square feet with over 23,000 active customers.