Delhivery ends Day 1 on bourses with 10% gain
Stocks allotted at Rs 487, opened marginally higher at Rs 495; trades of over 14 million on the NSE.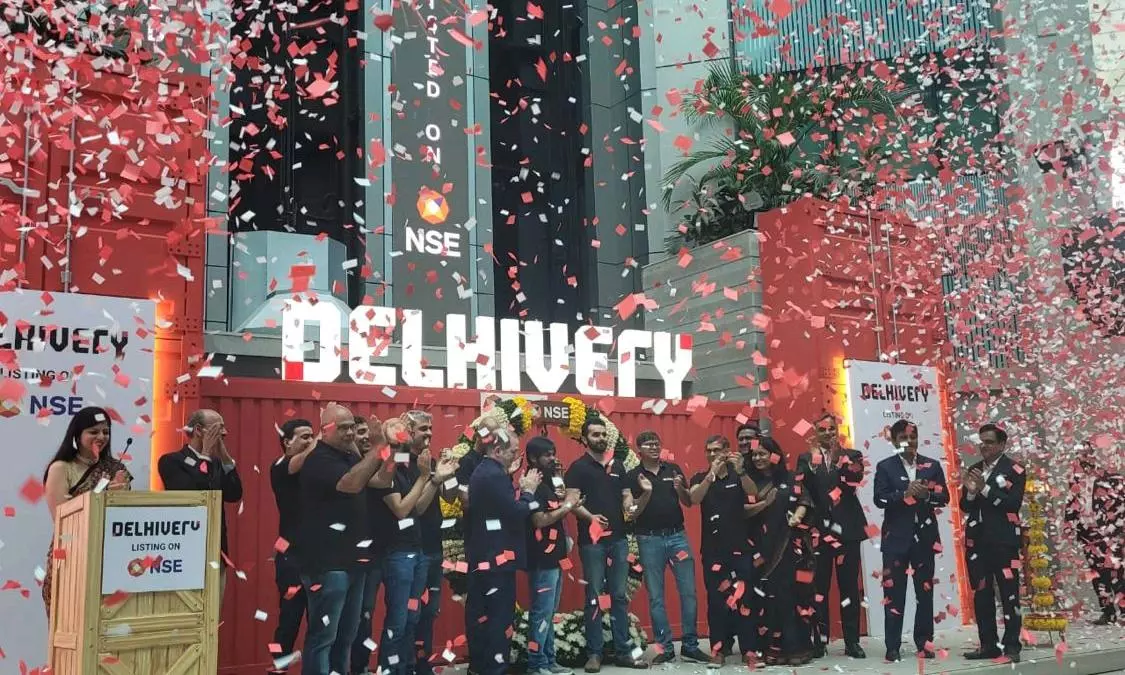 Gurugram-based Delhivery opened on listing at a marginal gain of 2 percent at Rs 495 on the National Stock Exchange (NSE) against the initial public offering (IPO) allotment price of Rs 487 per share.
After hitting a high of Rs 568.90 on intra-day deals, the stock closed the day with a gain of over 10 percent (Rs 49) at Rs 536.25 on the NSE and Rs 537.25 on the Bombay Stock Exchange (BSE).
Intra-Day Chart
The stock witnessed trades of over 14 million on the NSE and 875,000 on the BSE with a free float market cap of over Rs 4,200 crore ($545 million).

The IPO was subscribed 1.63 times at the end of the book building process on May 13, 2022. Bids were made for 101 million shares as against 62.5 million shares on offer. The maximum subscription (2.66 times) came in from qualified institutional buyers: as against an offer of 33.8 million shares, bids were made for 90 million shares.
Many brokerages had asked investors to "avoid" the issue. Sushil Finance, for example, had put out a report: "Investors can avoid the issue as of now and can invest once the company starts showing positive numbers."
Loss of Rs 891 crore
Delhivery has reported a loss of Rs 891 crore ($120 million) for the nine months ended December 31, 2021 on total income of Rs 4,911 crore ($663 million).
Express shipments for the nine months ended December 31, 2021 nearly tripled to 406.51 million shipments compared to 207.27 million shipments in the same period in 2020.
Delhivery reached 17,488 pin codes during the period under review with a manpower of 86,184 people. Area under management was 14.27 million square feet with over 23,000 active customers.