CPP Investments anchors new IndoSpace fund with $205 Million investment
IndoSpace Logistics Parks IV will add an additional 25-30 million square feet to the company portfolio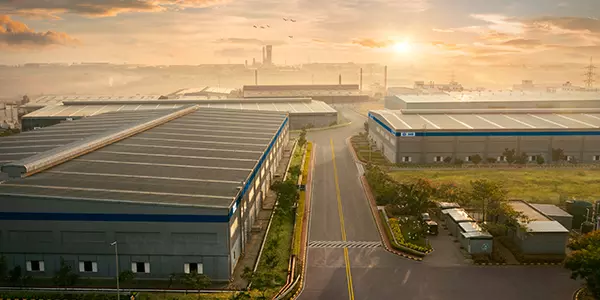 Canada Pension Plan Investment Board (CPP Investments) has recently announced an investment of US$205 million as an anchor investor in IndoSpace's new real estate fund.
IndoSpace is a leading real estate company in India and the investment marks the first close for IndoSpace Logistics Parks IV (ILP IV), the company's fourth development vehicle, targeting US$600 million of total equity commitments.
This is the latest venture between CPP Investments and IndoSpace. The first joint venture, IndoSpace Core, was established in 2017 and now owns the largest portfolio of stabilized modern logistics assets in India. CPP Investments has also invested in ILP III. Following the investment in ILP IV, the partnership will exceed US$1 billion in assets.
ILP IV will add an additional 25-30 million square feet to the IndoSpace portfolio, furthering IndoSpace's leading position in the Indian market. ILP IV will focus on India's largest logistics real estate markets including Ahmedabad, Bangalore, Chennai, Delhi, Hyderabad, Kolkata, Mumbai, and Pune. The establishment of ILP IV follows from the first three development funds, which have a combined total of 56 million square feet of modern logistics real estate in India.
Hari Krishna V, Managing Director, Head of Real Estate India, CPP Investments, said, "Over the past few years, we have made numerous investments in India's industrial space, where we see strong demand as the manufacturing sector continues to grow and the e-commerce sector matures. We are pleased to be working with our longstanding partner IndoSpace to further capitalize on opportunities in this space and believe this investment will deliver strong risk-adjusted returns for CPP contributors and beneficiaries."
Brian Oravec, Managing Partner and CEO, IndoSpace Capital Asia, said, "We are excited to extend our successful partnership with CPP Investments. CPP Investments' commitment to ILP IV is a testament to IndoSpace's leadership in the industrial and logistics real estate space in India. ILP IV will allow us to continue to expand our unique national network to better serve our customers. Industrial and logistics infrastructure is a key enabler of economic growth. To meet India's aim of becoming a US$5 trillion economy by 2025, IndoSpace is excited to continue to be one of India's key infrastructure creators."
Canada Pension Plan Investment Board (CPP InvestmentsTM) is a professional investment management organization that manages the Fund in the best interest of the 21 million contributors and beneficiaries of the Canada Pension Plan.
Meanwhile, IndoSpace is a leading investor, developer, and operator of grade-A industrial and logistics real estate in India and has the largest national network of 50 logistics parks with 56 million square feet delivered/under development across ten cities.