Cool cabin for truckers can boost productivity, health
Transport Minister Nitin Gadkari is moving to make AC cabins a must for all trucks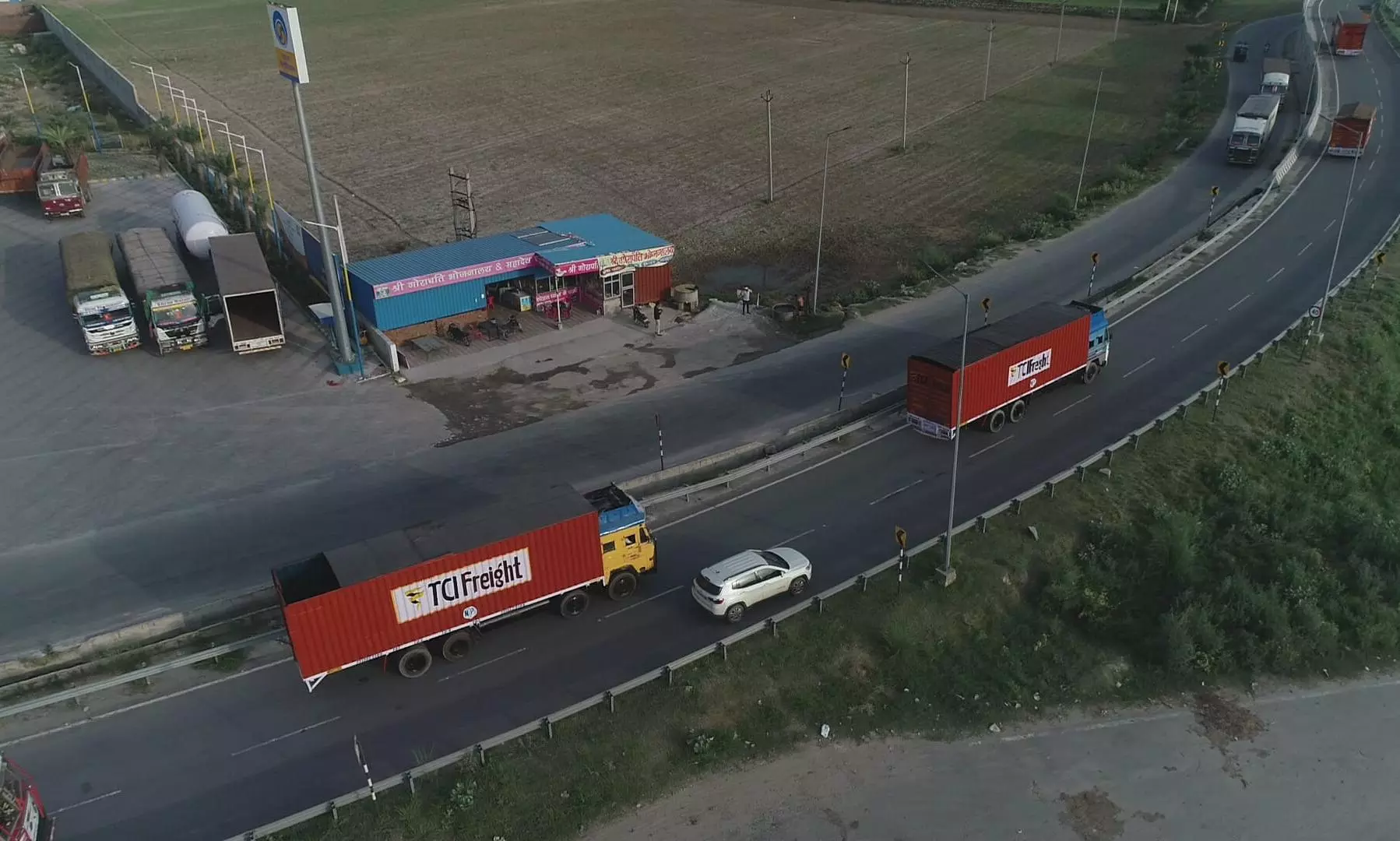 India's trucking market is expected to grow over 4x by 2050, according to the latest report by Niti Aayog and RMI. India moves 4.6 billion tonnes of freight annually, and the trucking sector moves 70 percent of India's freight, generating transport demand of 2.2 trillion tonne-kilometres (tonne-km) at the cost of Rs 9.5 lakh crore.
It is in this context that the announcement by Road Transport Minister Nitin Gadkari gains prominence: all trucks should have air conditioned cabins for drivers. "Our drivers operate vehicles in harsh temperatures of 43-47 degrees and we must imagine the condition of drivers. I was keen to introduce the AC cabin after I became a minister but some people opposed it saying the cost of trucks will go up. Today, I have signed the file that all truck cabins will be AC cabins," Gadkari said.
Gadkari also spoke about the shortage of truck drivers in India, which leads them to drive for 14-16 hours a day. "In other countries, there is a restriction on the number of hours a trucker can be on duty," he said.
Satyakam Arya, Managing Director & CEO, Daimler India Commercial Vehicles welcomed "and support this step since it will not only provide a comfortable working environment for the drivers but it will also enhance safety on the roads by reducing driver fatigue and reduce incidence of hearing loss among drivers with prolonged working hours in non-air-conditioned cabins. The productivity of fleets will also get a positive fillip due to implementation of air-conditioned cabins."
Vineet Agarwal, Managing Director, TCI adds: "We appreciate the Government's continuous efforts to improve the logistics sector, especially by giving respect, prominence and increasing awareness about the most important element that powers logistics: Human Capital, namely, the truck & other heavy equipment drivers' community.
"This move, to provide modulated ambient temperature in trucks will increase driver comfort thereby leading to reduction in road accidents. It will further help in uplifting the lives of drivers by improving their working conditions and bringing Indian trucking one step closer to global standards.
"While, upfront, it may appear that due to ACs, the acquisition as well as operating cost of trucks may increase, we need to holistically envision a comprehensive solution. There is a lot of innovation happening around alternative fuels and renewable energy driven commercial vehicles. It may so happen that over time, with smart, disruptive solutions getting adopted, the costs may even go down."
"This is a big move, and we as an industry welcome it," says Vishal Jain, Co-Founder, Roadcast. "Yes, there will be initial set-up costs, especially to retrofit ACs in the current stock. In the near future, companies will need to invest in R&D for the new designs with Acs. The additional costs will also be due to increased fuel consumption due to the AC.

"These changes may result in increased operational costs in the immediate future. However, I believe that down the line, this will be beneficial for everyone. Streamlined operations will yield better results, so the costs will not increase by a massive margin."
Truck owners may have to invest up to Rs 30,000 to upgrade their trucks and ensure that the driver's cabin meets the new mandate, adds Shailesh Kumar, Founder, CABT Logistics. "The additional cost would be increased fuel consumption because of the AC. The major concern currently is the existing stock that manufacturers and fleet operators have.
"Costs might increase marginally though this cannot be confirmed as yet because, for truck drivers, fuel is at the heart of the commercial vehicle industry. So, the AC usage might not be a lot. In the future, with improved efficiency of the driver and better turnaround times, operations will be streamlined, which will outweigh these initial costs."
Daimler, Arya added, has been well ahead of the curve with BharatBenz trucks offering air-conditioned cabins for the past 10 years even though only a blower was mandated so far. "In fact, we have seen penetration of air-conditioned trucks going up in our sales volume over a period as more and more customers understood the positive effects and embraced this change. Today, majority of BharatBenz truck sales include air-conditioned cabins, which shows that Indian fleet owners are consciously addressing the need of providing more comfort and safety features in their fleets, irrespective of regulations."

The mandate of air-conditioned cabins will finally also eliminate the cowl truck cabins, which are prevalent in the Indian market even today, says Arya. (Cowl trucks do not come with a built-up cabin and coach around the vehicle chassis with coachwork being done by a third-party bodybuilder.)
As far as pricing is concerned to bring this announcement into action, it does call for some smart & cost-effective solutions from truck manufacturers and OEMs, says Agarwal of TCI. "Now is the right time to make these changes as India innovates around new and diverse modes for renewable energy based commercial vehicles.

"We have a long way to go, covering right driver-insurance, special healthcare facilities, driver upskilling and certification. Increasing digital adoption by the ecosystem around the drivers' community is also critical to integrate them with the fast-changing world outside of logistics."
Companies will need to begin changing their trucks, and this includes both existing stock and any future developments, adds Jain. "There will be an increased focus on technological advancement. The OEMs and logistics companies will need to conduct a cost and expenditure analysis. So it is prudent to make changes now."

CV sales seen rising 11%
Domestic commercial vehicle (CV) sales volume is set to rise 9-11% next fiscal, the third straight year of growth, driven by medium and heavy commercial vehicles (MHCVs) and expected economic growth of ~6%, says Crisil in its update. "Increased allocation to infrastructure spending in the Union Budget for next fiscal will also support demand."
Total length of National Highways was 91,287 km in 2013-14, which increased to 1,45,240 km in 2022-23, an increase of more than 59 percent, Gadkari added.
The increase in four-lane NH was about two times, he added. "In 2013-14, this length was 18,371 km, which has increased to 44,654 km in the last nine years."
India has about 63.73 lakh km of road network, the second largest in the world.
The length of various categories of roads include state highways (1,86,908 km) and other roads (59,02,539 km) as of November 30, 2022.
All the more reason why comfort of the trucking community becomes important - not only for the government but also the supply chain industry.
The whole idea behind the initiative is to ensure that truck drivers have better working conditions, says Jain. "The trucking industry in India has been struggling with a shortage of drivers. Better vehicles mean better driving conditions, so this will help with hiring."

Currently, the gap that the industry is facing is because of the callous working conditions for truck drivers, adds Kumar of CABT. "They face long hours in harsh weather. Many drivers are choosing alternate careers. This initiative will help make the working conditions better and give them a comfortable and enabling environment to work in. So it will help with better hiring."