CJ DARCL launches EV for intra-city cargo run
The EV will be utilized for intra-city cargo movement, serving a prominent construction equipment OEM.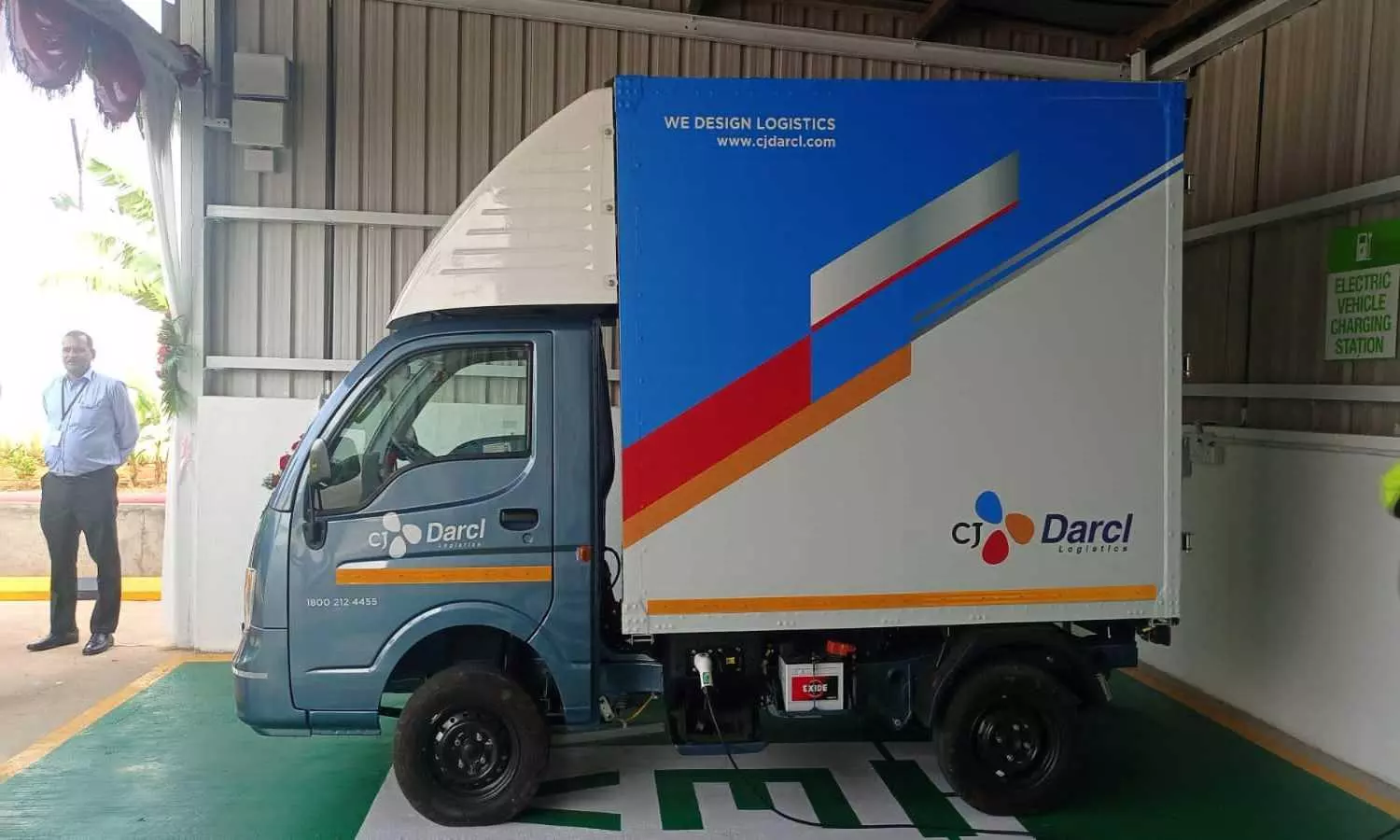 CJ DARCL Logistics, a logistics industry leader, is taking important steps toward sustainability by deploying its first electric vehicle (EV) for intra-city cargo transit in Bengaluru. This is a pivotal moment in CJ DARCL Logistics' ongoing commitment to sustainability and its goal of achieving zero carbon emissions.
Nikhil Agarwal, President, CJ DARCL Logistics Ltd., inaugurated the pilot run, emphasizing the company's proactive approach to environmental responsibility. The meticulously planned route, carefully devised by the fleet management team, ensuring optimal efficiency per charge while minimizing the ecological footprint. The deployment of the EV represents CJ DARCL Logistics' initial step towards embracing alternative fuels for both short and long-haul cargo delivery.
The EV will be utilized for intra-city cargo movement, serving a prominent construction equipment OEM. By integrating electric vehicles into its fleet, CJ DARCL Logistics demonstrates its commitment to expanding sustainability goals and leading the industry in embracing eco-friendly transportation solutions.
"Embracing sustainability as our core value, CJ DARCL Logistics strives to integrate eco-friendly practices into every facet of our operations. By acknowledging the environmental impact of short-haul transportation, we have embraced electric vehicles, a key catalyst in our journey towards reducing our carbon footprint. Our multimodal transportation model intelligently analyses route maps to uncover the most efficient and environmentally conscious paths for goods transportation. This empowers us to explore alternative fuel options, highlighting our unyielding dedication to a sustainable future," said Agarwal.
Under the theme "Driving towards a greener tomorrow," CJ DARCL Logistics is steadfast in its mission to become a carbon-neutral company. By promoting sustainable practices, the company actively works towards achieving this goal while setting an example for the logistics industry. Additionally, CJ DARCL Logistics is dedicated to contributing to India's carbon-neutral ambitions by promoting cutting-edge innovations that can be implemented globally.