C.H. Robinson appoints Dave Bozeman as CEO
He is an accomplished executive with experience leading and growing global operations at scale and proven expertise in customer-centered, digitally-oriented global supply chains and logistics management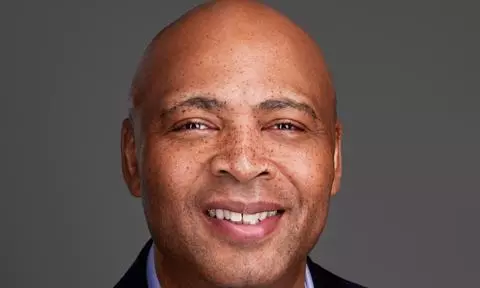 C.H. Robinson Worldwide, Inc. has recently announced that its Board of Directors has appointed Dave Bozeman as the Chief Executive Officer, and a member of the Board of Directors effective June 26, 2023.
Scott Anderson, who has been serving as Interim CEO since January 2023, will continue in his role until Bozeman joins the company and will work with him to ensure a smooth transition of leadership. Anderson will continue to serve as a member of C.H. Robinson's Board of Directors.
Bozeman is an accomplished executive, bringing over 30 years of experience at industry-leading companies and iconic brands across supply chains, middle-mile transportation, manufacturing, digital and customer service to C.H. Robinson.
Bozeman has developed teams at many complex, forward-thinking organizations involving the management of near-term challenges while at the same time executing a long-term strategic direction. He most recently served as Vice President, of the Ford Customer Service Division, and Vice President, of Enthusiast Vehicles, for Ford Blue of Ford Motor Company, where he oversaw the overall business performance for some of Ford's most notable vehicle brands.
Prior to joining Ford, Bozeman served as Vice President, of Amazon Transportation Services of Amazon.com, Inc., where he led supply chain optimization for customer delivery across Amazon's global operations.
Bozeman was instrumental in building out and scaling the middle-mile global transportation business which included both ground and air as well as over-the-road and under-the-roof business operations. In addition, Bozeman built and launched global transportation businesses covering digital freight shipping, air transport, and small parcel pickup and delivery businesses.
Before Amazon, Bozeman served as Senior Vice President, of Enterprise Systems of Caterpillar, Inc. where he led the global manufacturing for all of Caterpillar's mining products.
"Following a comprehensive and thoughtful search process, we are thrilled to name Dave as CEO of C.H. Robinson," said Jodee Kozlak, Chair of the Board of Directors of C.H. Robinson. "Dave is a seasoned executive who has a strong track record of reinventing complex operating models with industry-wide impact, proven expertise in global supply chain and logistics management through various economic cycles, and extensive experience leading high-performing teams and cultures to drive results. Dave is the right leader to take C.H. Robinson's vision forward with his focus on organizational opportunity and enhancing value for our customers and our shareholders by capitalizing on C.H. Robinson's opportunities as a leading asset-light logistics provider in a rapidly evolving and increasingly complex supply chain environment."
Kozlak concluded, "On behalf of the entire Board, I would also like to thank Scott for his leadership over the last six months as we conducted our search for a permanent CEO. The Board and I look forward to continuing to benefit from Scott's experience and insights as a member of our Board."
"It is an honor to be joining C.H. Robinson and to lead the next chapter of such an exceptional company," said Bozeman. "I look forward to working alongside a strong management team and with talented employees to deliver for our customers and accelerate the next phase of sustained growth and success. I am confident that with C.H. Robinson's superior global services, people, and capabilities, we will build on a strong existing foundation and execute on significant growth opportunities to create lasting value for Robinson shareholders, employees, and the communities and customers we serve."