Buy Zomato with target price of Rs 90: Emkay
With current price around Rs 58, upside seen around 55% in 12 months.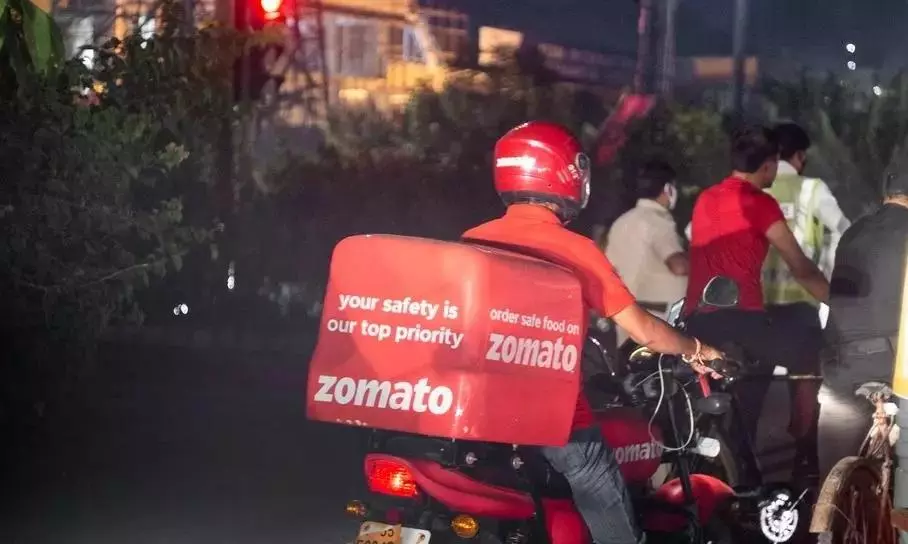 Emkay Global has initiated coverage on Zomato with a BUY rating and 12-month price target of Rs 90, an expected upside of 55 percent from the current price level of Rs 58.
"We expect India's online food delivery (OFD) market to grow ~7x over the next decade, led by an increase in: (1) per capita income; (2) online penetration/availability; (3) eating out habits or behaviour; and (4) women labour force participation. Zomato's path to profitability and future value creation and, therefore, the investment case primarily rest on continuation of the duopoly market structure, supported by inherent network effects with Zomato maintaining ~50% market share.
"We expect OFD companies to capitalise on captive customers and exploit adjacencies like hyper local delivery. We believe Zomato's high market share (and losses so far) in the OFD market leaves little to be exploited by competition. We believe Zomato's ~50% market share in the rapidly expanding OFD market is a moat; expansion into adjacencies will further expand e total addressable market (TAM) and potentially drive more efficiency gains.
"We initiate coverage on Zomato with a BUY rating and a TP of Rs90 based on sum of the parts (SoTP) methodology, comprising: OFD business (ex-Blinkit) valued using DCF at Rs75/share, and and remaining value from cash and other strategic minority investments. We have not factored in any value accretion from Blinkit considering uncertain timelines on unit economics turnaround and intense competitive intensity. Management's guidance of $320 million investment through breakeven would limit the cash burn. Zomato's strong market position, brand recall, expanding TAM with Hyperpure and Blinkit, and anticipated turnaround in profitability will lead to a 40 percent revenue CAGR and positive net profit in the next four years."

Dipesh Mehta, who authored the report, lists out three key risks: (1) slower-than-expected turnaround in profitability because of average order value (AOV) decline and/or regulatory changes; (2) poor capital allocation; and (3) higher competitive intensity in quick commerce.
Emkay is estimating Zomato's platform to receive 6.6 million orders per day in FY30E compared with 1.5 million orders per day in FY22. "Meituan, China's largest food delivery platform, reported 42.5 million orders per day in Q4CY21, which clearly reflects significant growth opportunities available to Zomato for its core food delivery business and expansion into adjacencies like quick commerce and B2B restaurant supplies, which would further propel its addressable market and growth outlook."
Mehta lists out reasons factors driving strong growth over the medium- to long-term for the food delivery business in India:
*Growing digitisation and innovations in mapping and logistics accelerated the adoption and lowered the costs of food delivery services,
*Rising working population,
* Higher income levels,
* Growing urbanisation,
* Emergence of nuclear families,
* Increased discretionary spending,
* Higher enrolment for education and women participation in the workforce, and
* Growing share of cloud kitchen leading to faster growth of the food delivery market.
"Zomato has laid out its strategic priorities and decided to narrow down its focus on three areas – a) food ordering and delivery, b) Hyperpure, and c) quick commerce." While long-term growth priorities have been laid out, all eyes are now on execution, writes Mehta.