Ascendas India buys Arshiya's Panvel warehouse for ₹215 crore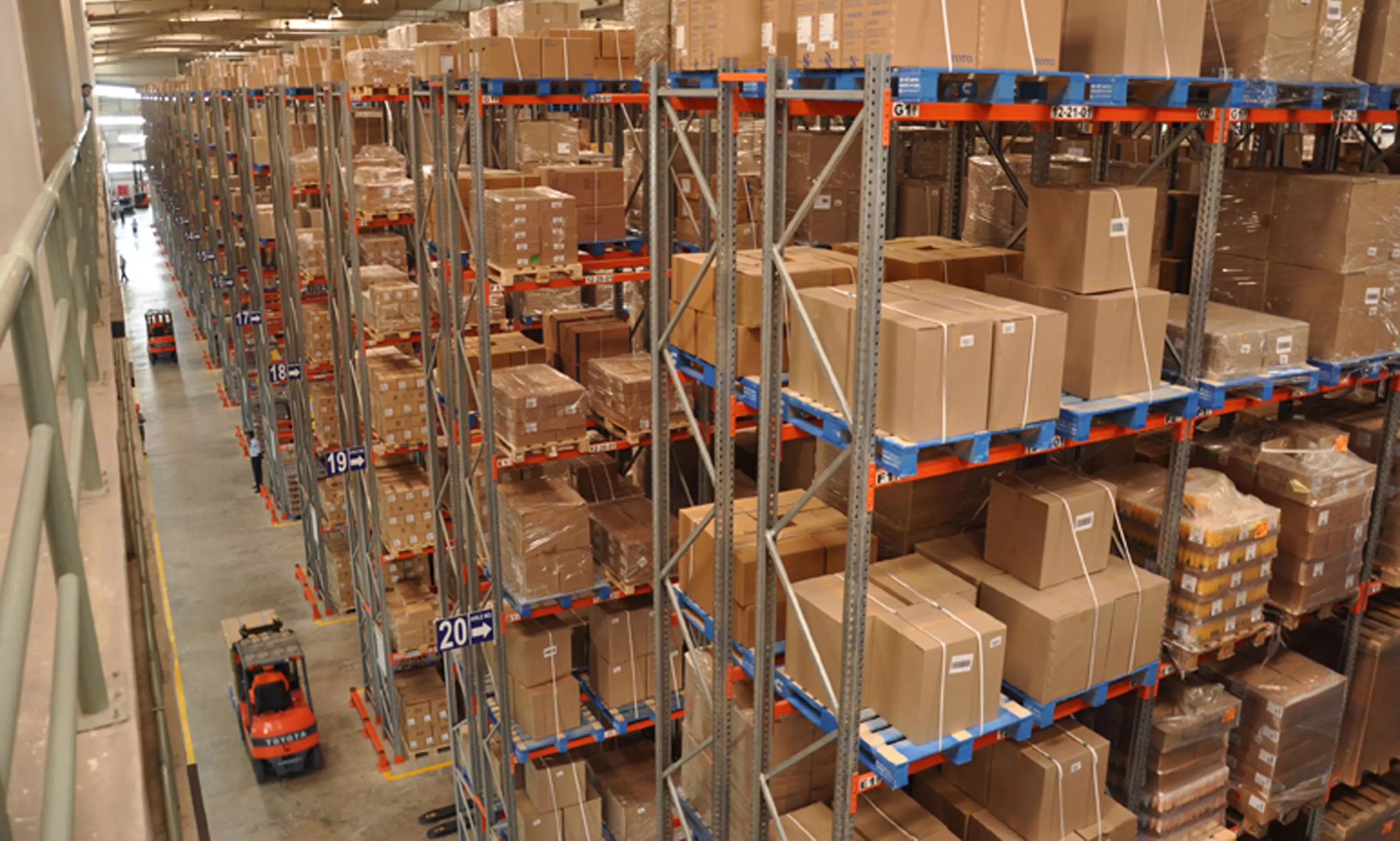 Ascendas Property Fund Trustee (Singapore), the trustee- manager of Ascendas India Trust (iTrust), has entered into definitive agreements for the proposed acquisition of 100 percent shares of Anomalous Infra (a 100 percent subsidiary of Arshiya), which owns a 0.33 million square feet warehouse at the Arshiya Free Trade Warehousing Zone, Panvel, Navi Mumbai on March 23, 2022.

Arshiya stock on BSE, which opened at ₹30.10, moved between a low of ₹29.75 and a high of ₹33.45, before closing with a gain at ₹31.95 today.
In the nine months ended on December 31, 2021, Arshiya had reported ₹49 crore total income compared to 54 crore in 2020 while the loss after tax was at ₹99 crore compared to ₹78 crore last year.
In the filling note on BSE Arshiya said, "This operational warehouse is the seventh warehouse acquired by a-iTrust from Arshiya as part of an earlier forward purchase agreement."
"The gross acquisition consideration for this seventh warehouse is approximately ₹215 crore. It comprises an upfront payment of ₹195 crore and additional deferred consideration of up to ₹21 crore to be paid over the next four years, contingent on the achievement of certain performance milestones," reads the note.
iTrust had previously acquired a total of six operating warehouses from Arshiya with a total leasable area of 0.83 million square feet in February 2018.
Like the previous arrangement for the six acquired warehouses, this newly acquired seventh warehouse will be leased and operated by a subsidiary of Arshiya for a period of six years which would continue to give the company a spread on lease as well as additional value-added services (VAS) income over and above the payout received by the above monetisation.
The seventh warehouse has seen some marquee clients take space namely Korea Zinc, JSW group, Vedanta, Nykaa, Viterra (Glencore group company) etc. This takes the total constructed area at Arshiya FTWZ Panvel to approximately 1.2 million square foot out of the total constructable area of 3.5 million square foot available in the current land bank and infrastructure of the company at its Panvel location. Arshiya has another 127 acres of FTWZ land (3 million square foot) in Khurja, 20 km from the New Noida International airport and has already constructed 0.45 million square feet.-
Ajay Mittal, chairman of Arshiya said, "This is in continuation of Arshiya's aim to be a debt free company by FY24. We have reduced considerable debt over the past year with the demerger of the rail business and settlement of debt in Arshiya with its lenders from ₹3,040 crore to 1,294 crore. The warehouse monetisation deal with Ascendas gives us the ability to further repay debt and fuel our asset-light business to higher scales. Given the robust demand in the FTWZ space we see our portfolio considerably expand over the next few years."
Sanjeev Dasgupta, chief executive officer of the trustee-manager said, "The acquisition enables a-iTrust to expand its existing portfolio in the logistics and FTWZ segment. Given the unique benefits offered by the FTWZ segment, we are seeing growing demand as well as increased institutional activity in this space. With this acquisition, our portfolio is well-positioned to capitalise on the increasing demand for quality logistics space."