APM Terminals Pipavav facilitates Maersk's 48-wagon rake
Preferred port for Maersk and Pipavav Rail to deliver integrated solution for Tinna Rubber and Infrastructure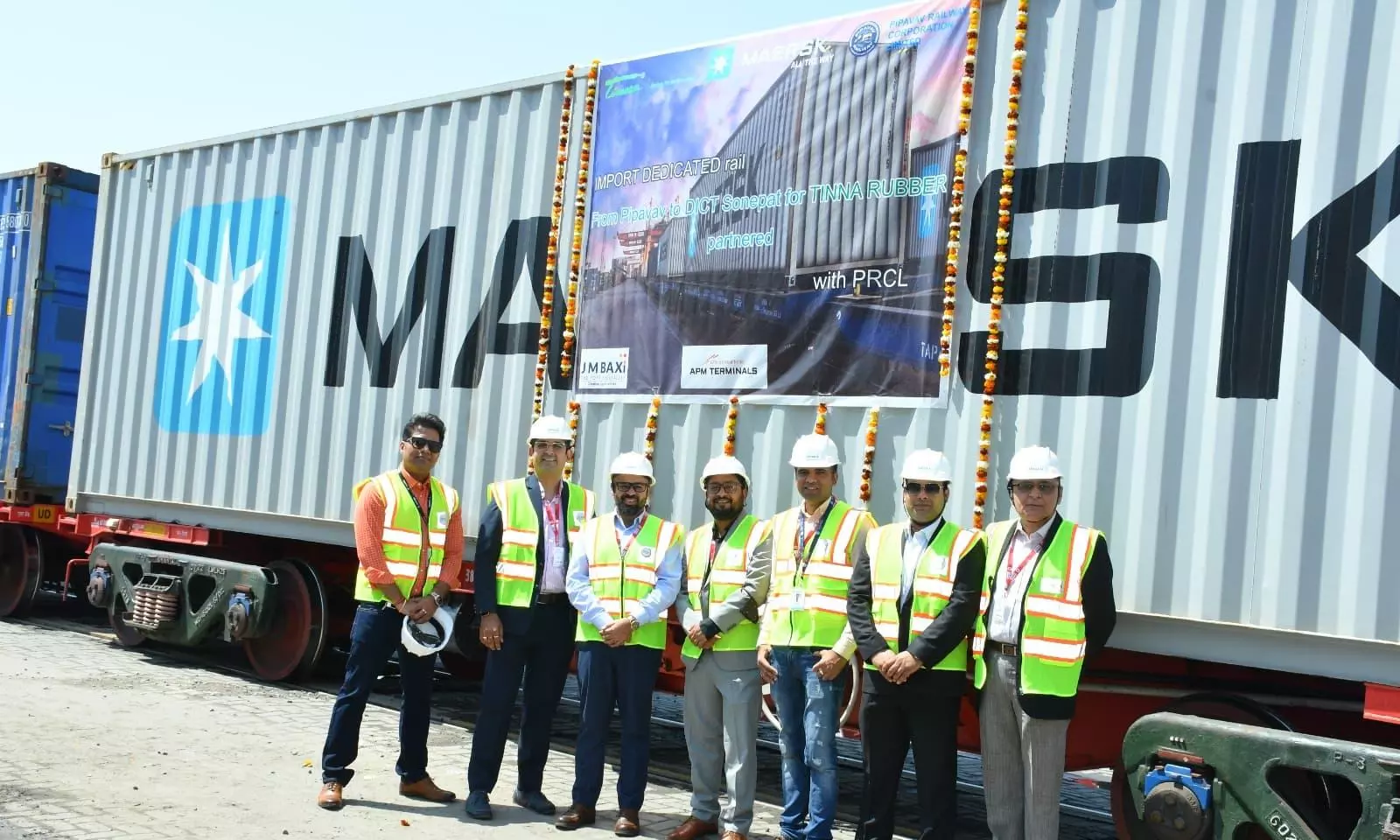 APM Terminals Pipavav, one of the leading gateway ports in Western India, facilitated the country's first import-dedicated BLSS 48-wagon rake for Maersk, providing a customised and sustainable solution.
APM Terminals Pipavav was the preferred port by Maersk and Pipavav Rail Corporation (PRCL) who partnered to deliver the integrated supply chain solution for Tinna Rubber and Infrastructure, says a release from APM Terminals. "This is the first time Maersk, APM Terminals Pipavav and PRCL have come together to provide block train service to a single consignee, thereby making this a customised solution."
BLSS wagons, also known as Spine Cars, were first inducted in India last month and delivered to PRCL. They are specifically designed to transport intermodal containers and trailers carrying 25-tonne axle load, the release added.
"The successful implementation of India's first import dedicated and customised 48-wagon rake is a testament to the strategic collaboration between Maersk, APM Terminals Pipavav, PRCL and J M Baxi Ports & Logistics," says Girish Aggarwal, Managing Director, APM Terminals Pipavav. "Through our collective efforts, we were able to provide an integrated and sustainable supply chain solution that not only saves time and cost for the end customer but also contributes to our shared goal of decarbonising logistics.
"This initiative is a clear indication of our commitment to driving innovation and promoting environmentally friendly solutions in the logistics industry. We look forward to continuing our strategic partnerships to facilitate trade and create value for our customers."
Vikash Agarwal, Managing Director, Maersk South Asia, adds: "At Maersk, our strategic priorities revolve around driving customer-centric solutions that connect and simplify our customers' supply chains. We focus on ensuring that we do so while prioritising cost efficiencies and reducing environmental impacts. The solution that we have been able to design and implement along with our partners at APM Terminals Pipavav is a testimony of the value we create for our customers."

A part of the APM Terminals global network, APM Terminals Pipavav's current annual cargo handling capacity includes 1.35 million TEUs of containers, four million tonnes of dry bulk, two million tonnes of liquid bulk and 250,000 passenger cars, the release added.