APM Terminals Pipavav, Contrans develop multi modal park
Park offers connectivity with intl & coastal shipping routes & access to rail network through dedicated freight corridor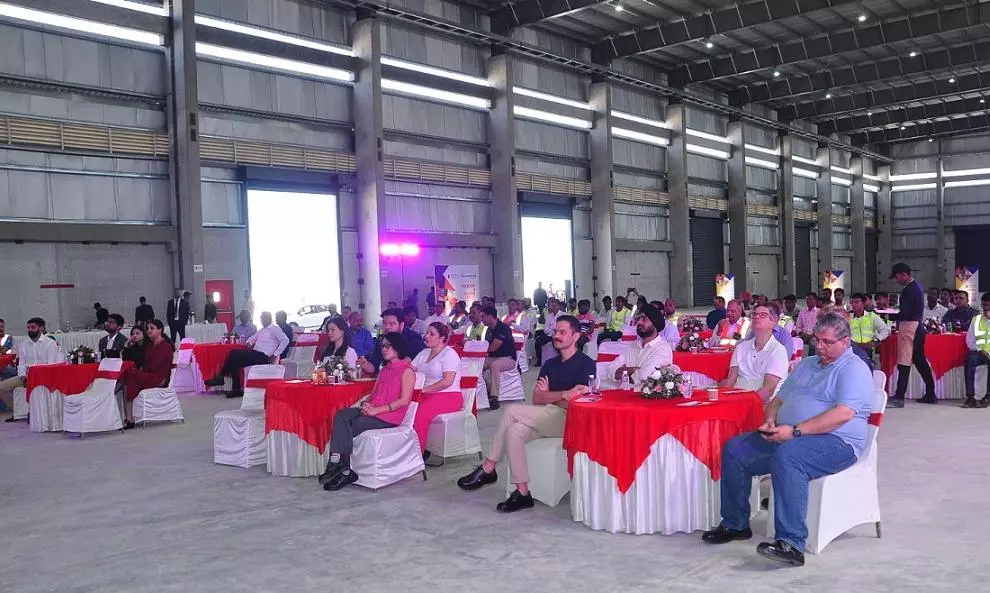 APM Terminals Pipavav has partnered with Contrans Logistic to develop a state-of-the-art warehousing facility in the proximity of the port.
"The logistic park will offer modern warehousing facilities and customised logistics solutions. The multi modal logistics park (MMLP) will support both international and domestic storage requirements and a bouquet of value-added services to customers. It offers connectivity with international and coastal shipping routes, access to the rail network through the dedicated freight corridor (DFC) and connects to the evolving road network in Gujarat and the northern hinterland," says an official release.
The MMLP was inaugurated by Birna Osk, Chief Commercial Officer, APMT Global, Girish Aggarwal, Managing Director, APM Terminals Pipavav and Rajeev Niroola, Managing Director, Contrans, the release added.
"APM Terminals Pipavav is committed to the customers by constantly and consistently improving the trade experience," says Aggarwal. "APM Terminals Pipavav in partnership with Contrans is proud to offer the first MMLP in Saurashtra region. The MMLP in the vicinity of the port will bring global trade to the area and enable the locals to do global trade seamlessly thereby unlocking the untapped potential of the region. The MMLP is developed in alignment of the government's objective of building critical infrastructure, lowering logistics cost and support economic growth along with job creation."
Niroola adds: "Our MMLP at Pipavav is strategically located near the port and will be the focal point for logistics in the Saurashtra region in Gujarat and for the north-west hinterland. The aim is to address the economies of scale associated with integrated warehousing facilities in the region and considering MMLPs not being available to stakeholders in the value chain, specially the small and medium enterprises. This is what has driven our partnership with APM Terminals Pipavav to support the trade. With the launch of the MMLP, we expect significant growth in exim traffic for bulk commodities and other cargoes."