AnyMind Group raises $29mn in Series D for expansion
Funds raised from new investors including JIC Venture Growth Investments & Japan Post Investment Corporation.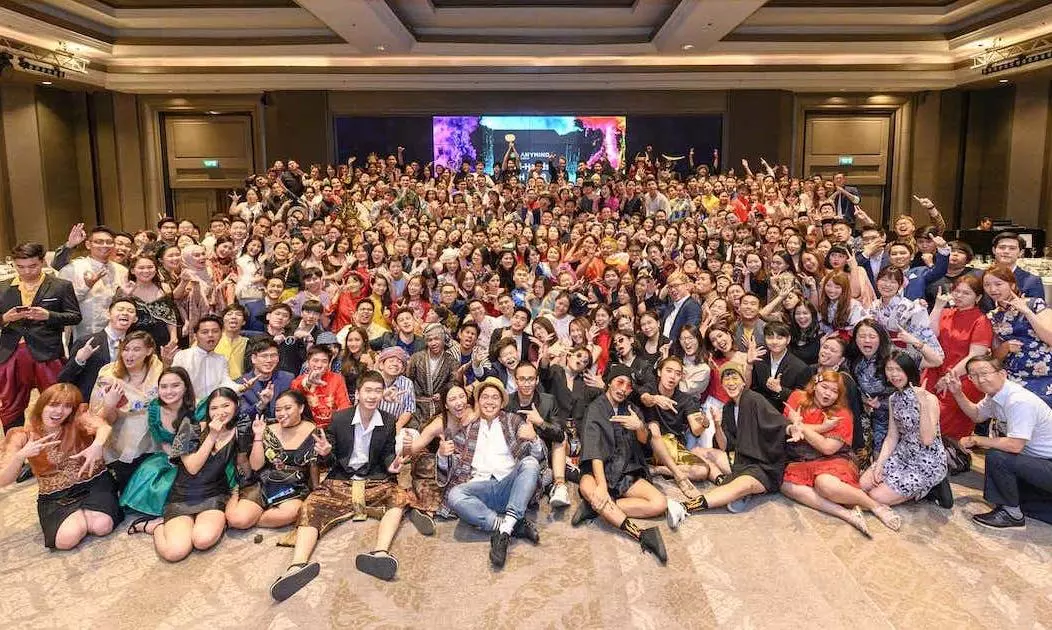 AnyMind Group, an end-to-end commerce enablement company, raised ¥4 billion (approximately $29.4 million) in its Series D funding round with total funding to date approximating $91.7 million.
"In addition, the company has also secured ¥1 billion (approximately $7.3 million) credit facility from Mizuho Bank for future use," according to an official statement.
The group's Series C stock was issued for the acquisition of cross-border marketing company ENGAWA in January 2021, the statement added.
"The Series D funds were raised from new investors including JIC Venture Growth Investments (JIC Venture Growth Fund I Investment Limited Partnership), Japan Post Investment Corporation (Japan Post Investment I, ILP) and Nomura SPARX Investment (Japan Growth Capital Investment Corporation)."
Funds from the new round will be used to enhance existing platforms, and strengthen market share across the company's operating regions. In addition, the funds raised will be used for future acquisitions in Japan and internationally. AnyMind Group has acquired seven companies across Japan, Hong Kong, Thailand and India.
"Despite Covid-19 and geopolitical situations impacting the world, we have still been able to achieve solid growth as a business," says Kosuke Sogo, CEO and Co-Founder, AnyMind Group. "On the other hand, we are seeing economies across Asia, including our operating markets of ASEAN and India, rapidly regaining growth momentum. We will continue to grow our business at a pace that matches our ambitions, look towards expanding our capabilities through M&A, and strengthen our investment and profit structure for growth, as we continue to become the next-generation infrastructure for commerce in Asia."
The company launched AnyChat, a conversational commerce platform, in March this year, and the e-commerce management platform AnyX in April. The group revenue was $174 million in 2021, "a compound annual growth rate (2017-2021) in revenue of 62%."
The India expansion plan
AnyMind Group recently launched D2C and publisher tech offerings in India, and aims to achieve 3x revenue growth for customers in FY22. In D2C for Enterprise, AnyMind Group has launched a range of products - AnyShop, AnyDigital, AnyX and AnyChat for the Indian market.
"The D2C segment contributes roughly 1 percent to the Indian FMCG, home and consumer accessories market, and is poised to increase to more than 10 percent in its contribution," says Dharmender Khanna, Country Head, AnyMind Group. "In our first year, we aim to empower 10 percent of D2C brands across India via these products as we tie up with brands from various categories and sizes.

"Simplifying the business needs of D2C brands will help to uphold the entrepreneurial spirit alive and set the momentum for emerging enterprises in India. In FY2022-2023, we aim to power our customers with 3x revenue growth, bolstering the whole D2C category through optimising their market channels. Having worked with various brands already, adding our offerings would lead to an approximate quantum leap in the revenue for our customers by 4x on their websites, and sellers can save 50 percent of their operational cost.

"It would further enable them to reduce operating costs and ad spending by half while generating customers' loyalty and reducing the D2C brand's dependency on Marketplaces."

AnyMind Group was founded in Singapore in 2016, and shifted its headquarters to Tokyo, Japan in 2019. The group now has operations out of 17 offices across 13 markets with over 1,000 employees.