"Android, cloud-based services to play big role in payments"
1Pay, a unified startup platform, is attempting to leverage technology & enable stakeholders solve complex pain points.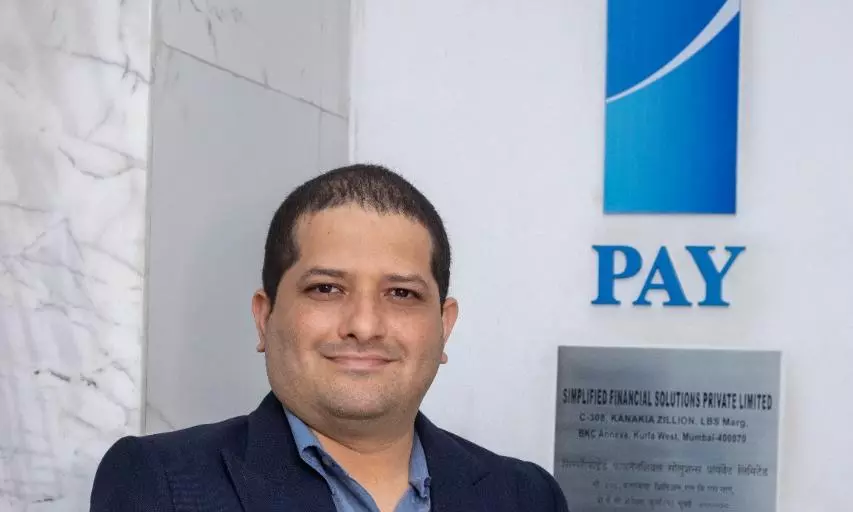 1Pay, a unified platform that brings together transportation, logistics and the banking industry, has reported a gross transactional value (GTV) of Rs 3,600 crore ($474 million) and revenue of Rs 24 crore ($3 million). The startup has seen 70 percent CAGR in GTV over the past three years, and with an active customer base of over 1 million, the plan is to cross GTV of $500 million every month by 2024.
Founded in 2019 by Abhijeet Sehgal, Sanjay Gaitonde and Sanjiv Shah, 1Pay is attempting to leverage technology to enable stakeholders to solve some of the industry's most complex pain points. The startup continues to be boot-strapped "driven by innovation, disruption, and the opportunity to learn," says Oomkar Kulkarnie, Head - Product & Technology, 1Pay, in an e-mail interaction. Edited excerpts:
How has the acceptance of the 1Pay idea grown over the years?
The idea was to digitally unify the logi-fintech space by offering a comprehensive suite of enterprise solutions. In 2020, we strategically partnered with the largest commercial vehicle financier HDFC bank. And 2021 is when we issued FASTag, leveraging a 'Unique Vehicle ID' infrastructure for customer acquisition.
We had also developed multiple use-cases of FASTag, which simplifies payments and expense management for a vehicle/fleet owner. Apart from FASTag, we also created other use-cases of payment processing like prepaid/ corporate cards, and fleet management along with a neo banking experience. This year we will be launching new applications integrated with ERP, vehicle tracking systems, accounting systems, and tax systems over an AI/ML analytical engine.
We shall also offer an extensive bouquet of operations management services, payment solutions, insurance aggregation, banking services, and more.
India has the highest fintech adoption rate of 87 percent, and is known as a prime destination for digital payments and activities. Ever since the pandemic, the adoption of digital technologies has boomed in India.
The overall financial services market is witnessing a major transition leveraging new and cutting-edge technologies, such as blockchain, AI, ML, and cloud infrastructure.
Three key technology factors driving the growth of fintech include a strong talent pool, increasing collaboration between banks and fintech enterprises, as well as the fast pace of technological innovations on an everyday basis.
While fintech adoption in India has been unprecedented, it continues to face challenges like the risk of data security and privacy leak, platform downtimes, lack of financial literacy and awareness in India as well as differential adoption rates among MSMEs that dominate the Indian economy.
Rapidly changing regulations due to the evolving nature of the sector also pose cost-related challenges for users and businesses. For example, payment regulations, regulations for investment exits, infrastructure security, data, and consumer protection are still evolving.
What is the growth target for 1Pay?
With 1.7mn+ tags using the 1Pay platform, we have an active customer base of over 1 million that includes the largest private sector bank, cooperative bank, travel booking platform, and transporters who are among the top 10 in India and aim to cross $500 million GTV/month by 2024.
Further, we plan to deepen our presence across the value chain by expanding to services such as analytics and business scoring. Also, we aim for a share in the $330 billion road logistics market spend in the coming year.
Currently, 1Pay is looking to grow pan-India for fleet operators and owners & provide support for all product offerings. Our platform's payment ecosystem is scalable & extensible to use cases outside India like Asian & South Asian Market which is where we would like to grow.
Our new application, 1Move, created for end-users & offering a neo-banking suite for our customers, will be our way forward.

Why is tech important for payments?
Payment methods have changed significantly over the last few decades. Improved technology, customers' needs for convenience, security measures, and regulations have all helped transform how we pay for goods and services.
If you look back at history, cash was the predominant mode of payment. Soon after, cheques became a practical option for large ticket purchases, allowing shoppers to carry less cash.
Then came the plastic credit and debit cards – allowing consumers to have thinner wallets but larger purchasing power. From using cash to credit cards and contactless payments, today's customers have many options to pay when they shop. In certain situations, they can even scan a QR code with their smartphones to pay or use peer-to-peer (P2P) applications.
Moreover, how we pay today is becoming more invisible, and technology providers need to continue to look for ways to remove friction from this process. Payment tech has become faster, more secure, and more fun.
We are already seeing developments in the industry around Android as a payment platform and cloud-based services which will play a big role in the evolution of payments and how customers make purchases.
How does the model of integrated payment benefit your customers?
We have a connected ecosystem. Through the use of cloud & API gateways, we offer a robust and scalable platform. The platform is also compatible to extend APIs for ERP or end-user integration on-demand.
We also provide integrated modules like FASTag Requisition API, Recharge APIs etc to customised solutions for collection & distribution via virtual accounts for which we have a host of customised B2B offerings for partners/customers/merchants.