Allcargo launches LogicOn with knowledge partner IIM Mumbai
Winners received cash prizes & may get summer internships and pre-placement interviews at Allcargo Group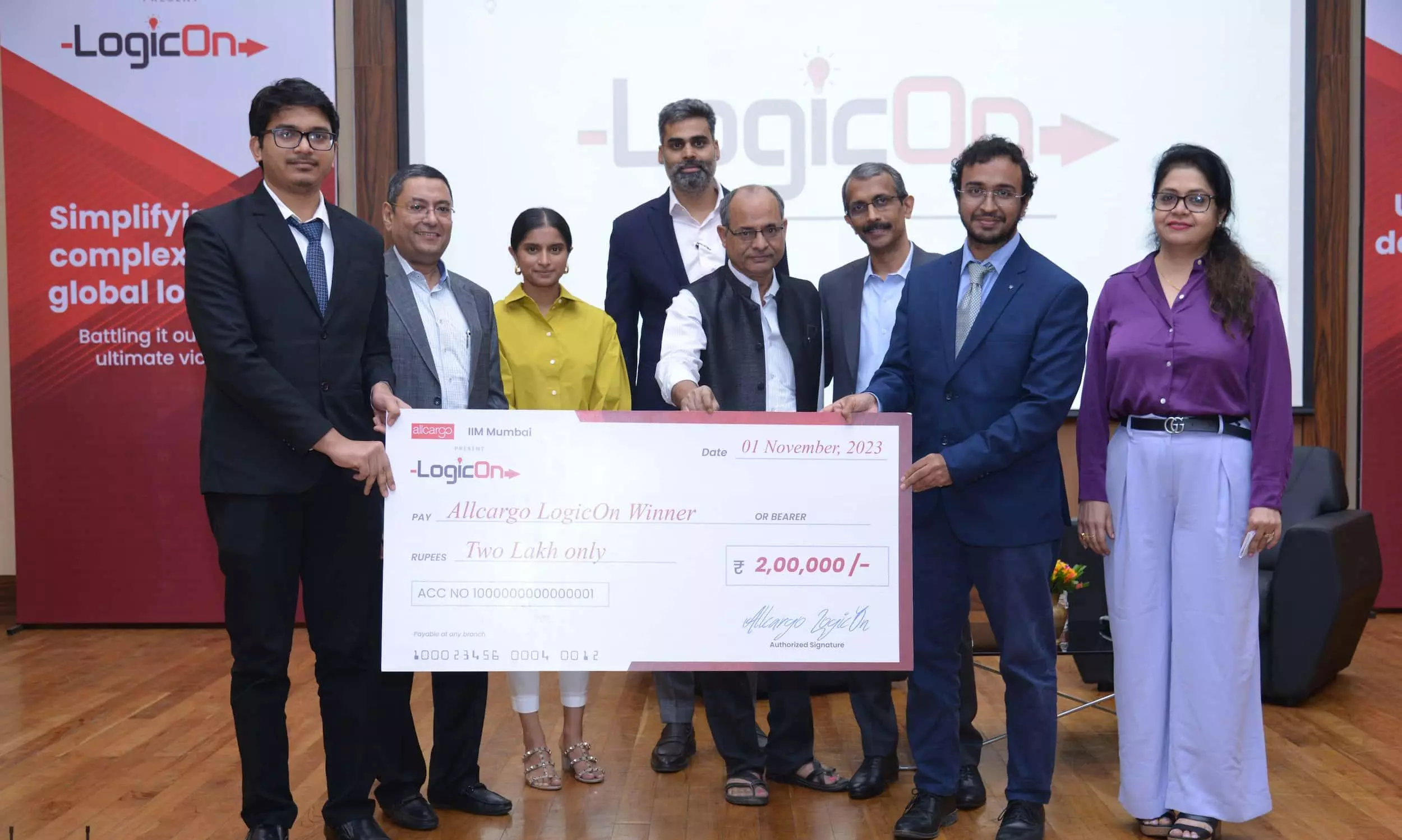 Allcargo Group conceptualised LogicOn, a one-of-its-kind case study competition focused on the logistics industry for management students, with its knowledge partner IIM Mumbai (formerly NITIE).
Among the seven teams that made it to the final after going through a series of rigorous assessment rounds, Team Marines from S. P. Jain Institute of Management and Research, Mumbai (1st year), and Team CogniKnights from IIM Bangalore (2nd year) were adjudged winners, says an official release.
Team LogicAll Innovators from IIM Mumbai (1st year) and Team Deming from IIM Kashipur (2nd year) emerged as runners-up.
The LogicOn jury, drawn from academia and industry, evaluated the case study presentations on business understanding, quality of research, innovativeness, and implementability of solutions. The case studies analysed for the final include digitisation opportunities for ECU WorldWide (an Allcargo Group company), advancing Allcargo Terminals' container freight station business and minimising damage, extra, pilferage and shortage (DEPS) for Gati.
The winners of LogicOn received cash prizes and will stand a chance to secure summer internships, idea incubation opportunities and pre-placement interviews at the Allcargo Group, the release added.
"LogicOn has already garnered over 1.4 million impressions and 7,000+ registrations, representing 800 teams. In addition, 73 percent of the registrations are from institutions such as the IIMs, IMTs and NMIMs and 36 percent of the LogicOn participants are female."
Shashi Kiran Shetty, Chairman, Board of Governors, IIM Mumbai and Chairman & Founder, Allcargo Group says: "Logistics industry is the key growth driver for the Indian economy and depends on a richer talent pool to build its strength and competencies. LogicOn aims to develop a vibrant and merit-driven talent pool and enhance logistics as an attractive career option. The response from across management schools has been overwhelming. Key business issues presented as case studies by Allcargo Group have been debated by the bright minds to generate innovative solutions. The success of LogicOn opens a new chapter for industry and academia collaboration. IIM Mumbai has provided its expertise to make LogicOn a success and an excellent model for identifying next-big ideas and future leaders."
Manoj Tiwari, Director, IIM Mumbai adds: "LogicOn presents an opportunity to the bright young minds of management institutions to engage with the logistics industry and chart rewarding career paths. The platform has instilled the confidence among the young leaders to address complex logistics challenges. Our partnership with Allcargo Group in organising LogicOn will foster a culture of innovation and excellence among the young management aspirants."