Allcargo Group commits to achieving carbon neutrality by 2040
Allcargo Logistics Limited, ECU Worldwide and Gati Limited to partner with carriers that use greener fuels.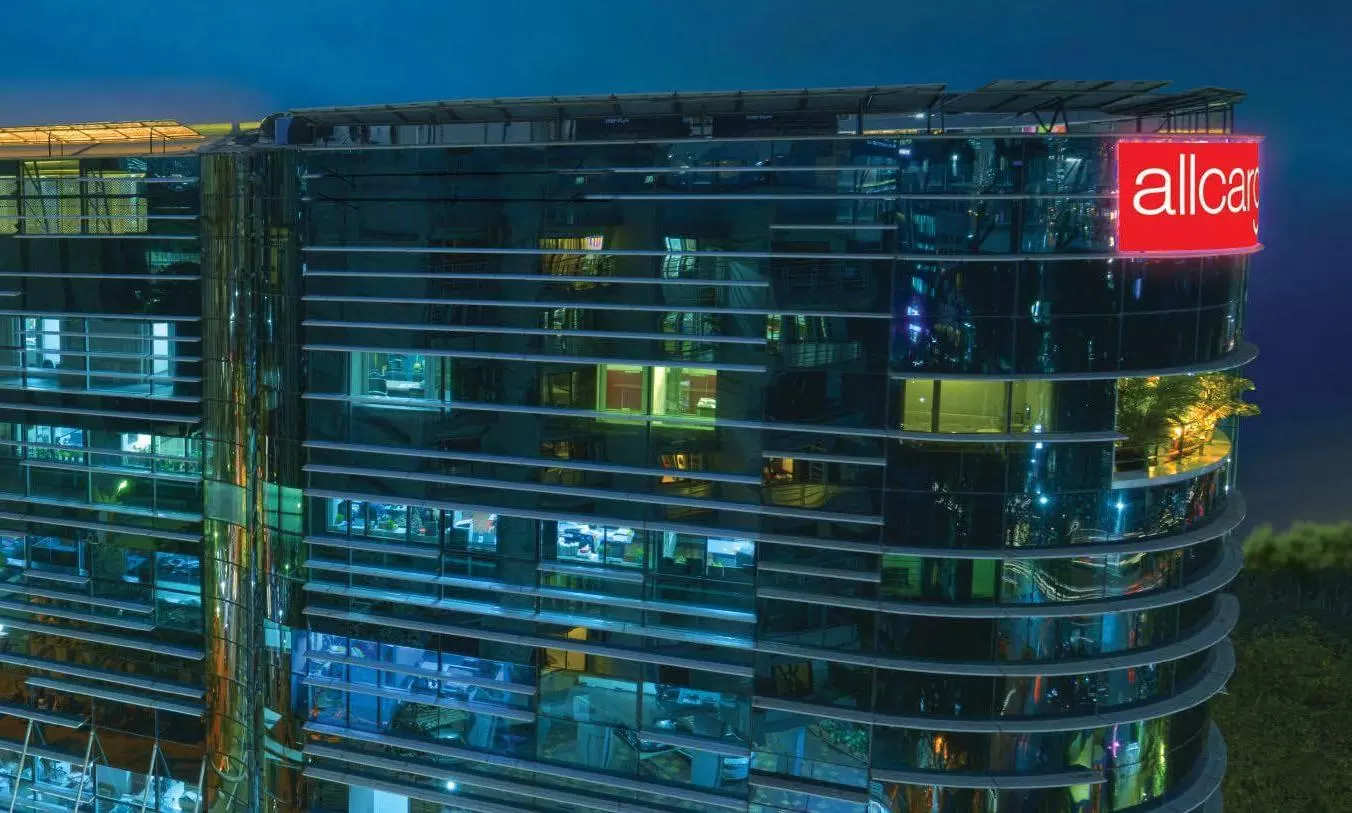 Allcargo Group has released its Environmental, Social, and Governance (ESG) 2022-2023 report with the theme 'Navigating the Green Horizon.' that highlights the Group's commitment to achieve carbon neutrality by 2040 through its green and renewable ways.

It has also spelt out in detail the Group's ESG goals which include energy and emissions, occupational health and safety, diversity, equity, and inclusion (DEI), community development, labour practices and human rights, cybersecurity, and corporate governance.
Shashi Kiran Shetty, founder & chairman, Allcargo Group said, "I am pleased to present our 2022-2023 Environmental, Social, and Governance (ESG) report. I firmly believe that true progress is never about profit alone. It's about what good it can do for people and the planet. This is why integrating Environmental, Social, and Governance aspects into business practices is so important, now more than ever. The report signals our transformative journey towards sustainability viz Environment (Energy, Emissions, Biodiversity), Social (Occupational Health and Safety, Community Development, Labour Practice and Human Rights, Diversity, Equity, and Inclusion) and Governance (Sustainable Supply Chain, Customer Satisfaction, Corporate Governance, and Cybersecurity). Being a global logistics conglomerate reaching out to over 180 countries, 530 destinations with more than 2400 direct trade lanes and our robust multimodal capacity in India which reaches out to over 19,800 pin codes, we have a bigger responsibility and commitment to drive sustainability at a larger scale. In line with the United Nations' Sustainable Development Goals (SDGs), we'll continue with our concerted efforts to bring in positive changes and achieve the ESG goals. Allcargo Group provides integrated logistics services and solutions for a range of Indian and Multinational businesses, small and medium-sized enterprises (SMEs), and retailers. These solutions are available pan India, round the clock through offices and distribution networks that reach every corner of the country.''
India is working on to achieve its net zero emission targets by 2070 and working towards attaining 45% reduction in emissions intensity of GDP by 2030 from the 2005 level. The ESG efforts are aligned with those broader goals.
Key highlights:
• Allcargo Group has been working relentlessly towards its ESG initiatives. The group is intensifying its efforts to achieve carbon neutrality by 2040.
Allcargo Group Company, Gati, is aggressively adopting green mobility through alternate fuel vehicles. It has expanded the scale of its eco-conscious operations to enable more businesses to go green. Gati has set a clear target of 2026 to convert its entire first and last mile deliveries to alternative fuels in India.
• Allcargo Group prioritizes collaboration with carriers whose fleets are equipped with environmental technologies compliant with international standards to ensure responsible shipping.
Social impact: The Pradhan Mantri Kaushal Kendra (PMKK) under the Pradhan Mantri Kaushal Vikas Yojana (PMKVY) at Uran and Belapur in Maharashtra are mentoring the local youth with logistics related skills, thereby enhancing their employability in India and outside. The Group aims to expand the pool of well-trained young professionals for the logistics sector.
• Through its community development initiatives, Allcargo Group is contributing to the United Nations Sustainable Development Goals of Good Health and Well-being (3), Quality Education (4), Sustainable Cities and Communities (11) and Life Below Water (14).
• Committed to Corporate Governance: The Allcargo Group targets to 'maintain zero instances of non-compliance with regulatory requirements year-on-year.'
• ECU Worldwide, an Allcargo Group Company, 56% of the workforce comprises of women. Allcargo Logistics and ECU aims to increase gender diversity to 50% women in junior and middle management and 40% in top management, at Allcargo Logistics by 2040. At Gati, the goal is to grow gender diversity to 40% in junior and middle management and 30% in top management by 2040.
• ECU Worldwide's cutting-edge digital platform ECU360 will play an important role by optimizing end-to-end shipping transactions and making it more feasible to implement sustainability measures. Example, 80 percent online booking to reduce paperwork
• A key area of the Group's strategic ESG approach, involves computing emissions based on the Greenhouse Gas (GHG) Protocol: A Corporate Accounting and Reporting Standard (Revised Edition) (2015) with Global Logistics Emissions Council (GLEC) Framework, and identifying ways to mitigate them.
Collaboration among multiple entities: The Group prioritizes its partnerships with core carriers who comply with international conventions to perform pest control and install ballast water treatment systems, under the Ballast Water Management Convention (BWMC), which obligates ship-owners to install on all vessels by 2024.