Allcargo announces senior leadership appointments post demerger
Shashi Kiran Shetty has been redesignated as Executive Chairman of Allcargo Logistics Limited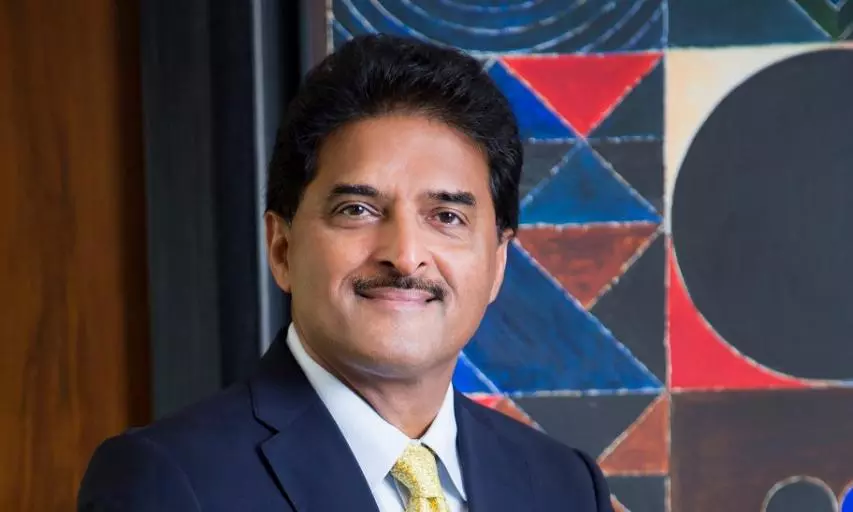 Allcargo Group announced several appointments in leadership positions within the organisation.
"These appointments post demerger, reinforce for growth. These appointments exemplify Allcargo Group's commitment to driving expansion and enhancing its presence in the dynamic logistics industry," reads the release
Adarsh Hegde, who is the joint managing director, based out of Mumbai has been with the organization for over 30 years, has now been promoted to the position of managing director. The day-to-day operations of the company is managed by the CEO and group of CXOs based in different parts of the world. Adarsh will provide the strategic leadership, functional management and value creation opportunities together with helping the group implement technology and digital initiatives.
Suresh Kumar is another senior professional with diverse experience in managing businesses and has been with the group for nearly three years. He has led the group's CFS-ICD business as CEO and will now join the board of the newly demerged company, Allcargo Terminals Limited and take on the role of Managing Director. He will be responsible for value creation by driving growth in the CFS and ICD business and other potential opportunities in port sector, terminals, Multimodal Logistics Parks (MMLPs), Special Economic Zones (SEZ), and other related businesses. Suresh will continue to lead the group's ESG initiatives and the marketing & communication function.
Pirojshaw Sarkari (Phil), has been appointed as the Managing Director & CEO of Gati-KWE as well as the Managing Director of Allcargo Supply Chain. Phil has joined the boards of both companies and will spearhead the express distribution and contract logistics business. Allcargo has recently acquired 30% stake in Gati KWE and the balance 30% stake is already owned by our listed subsidiary Gati. Allcargo now owns 100% of contract logistics business, which we believe is also a very high growth business. Phil is an industry veteran and will drive the synergy and growth in these businesses.
Jatin Chokshi, who has been associated with Allcargo Group for over two decades and worked in various capacities, most recently leading the real estate business and earlier as CFO and CEO of a business vertical, will join the board of TransIndia Real Estate Limited as its Managing Director.
Kaiwan Kalyaniwalla, a highly accomplished senior solicitor and well regarded in the country, will serve as the Chairman of Allcargo Terminals Limited.
Mohinder Bansal, who is an entrepreneur par excellence and a veteran in financial and strategic management consulting for over 35 years, and has held senior corporate roles in large Indian and multinational companies, has been appointed as Chairman of TransIndia Real Estate Limited.
Shashi Kiran Shetty, Founder & Chairman of Allcargo Group, said, "I extend my heartfelt congratulations to these exceptional leaders, and I am confident that the entire group joins me in this celebration. This significant milestone marks a new chapter in the illustrious history of the Allcargo Group, as we embark on a journey of professionalising our operations while cherishing our accomplishments as India's largest logistics company and a prominent player in the top 20 global logistics companies. I convey my best wishes to the entire team and eagerly anticipate working even more closely with each and every one of them."
It also reads,"These appointments reflect Allcargo Group's commitment to strengthening its leadership team and driving excellence across all business verticals. The group remains dedicated to delivering superior logistics solutions and unlocking new opportunities for growth."