Addverb, Element Logic partner up for synergies in warehouse automation
This partnership marks the first step in a collaborative effort to improve ROI for customers with warehouse automation and reduce dependency on scarce labor in warehouse operations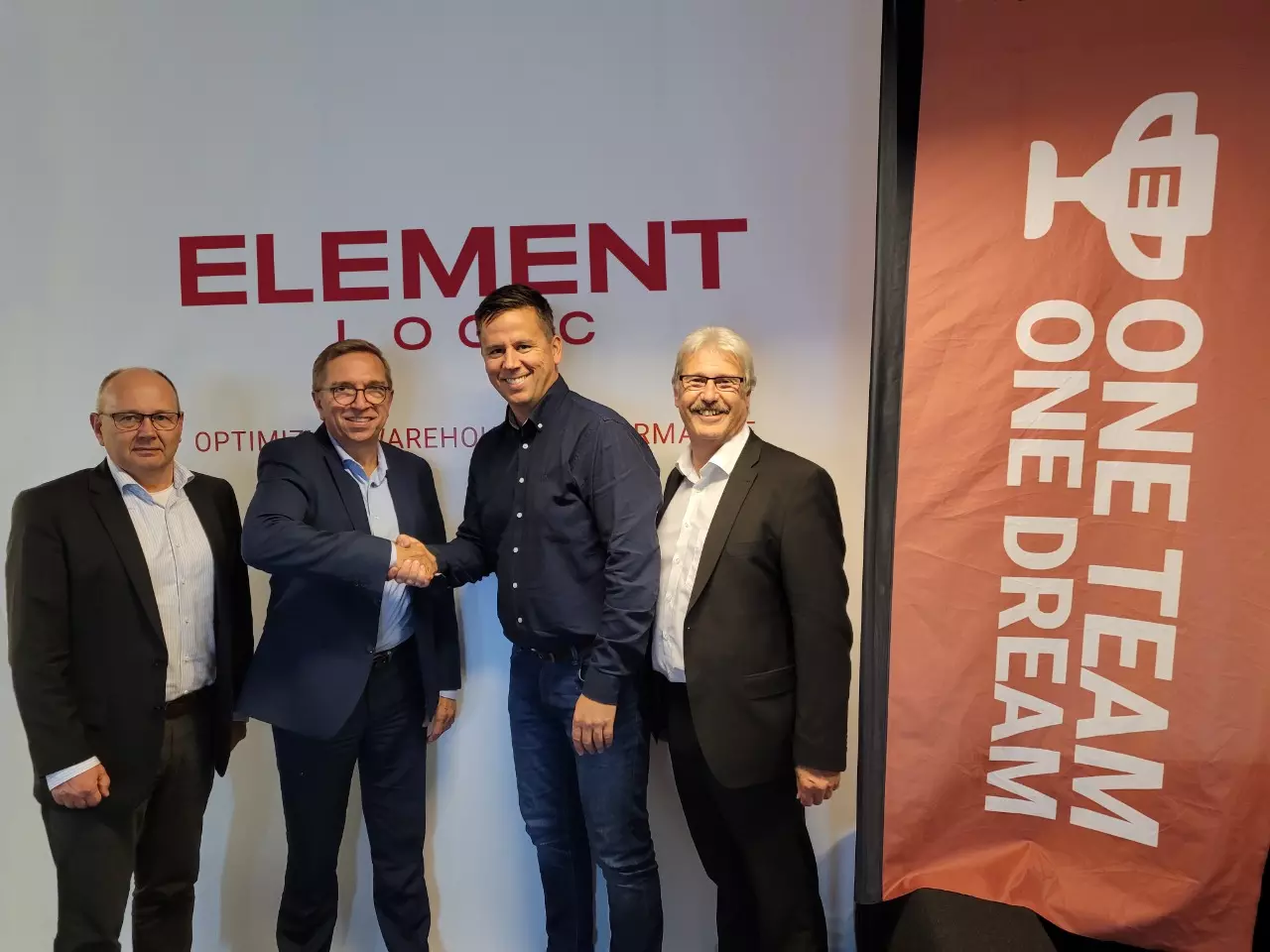 Addverb, a global robotics company providing complete end-to-end warehouse automation solutions, announces a strategic partnership with Element Logic, a warehouse optimization provider, and the world's first and largest AutoStore™ partner.
"We are thrilled to enter into this partnership with Element Logic and are proud to work together with such a prestigious player of the industry renowned across Europe and globally," said Pieter Feenstra, Addverb's CEO of the EMEA region. "Our ability to serve the market demand will exponentially increase, offering access to a complete automation solution combining AutoStore systems and Addverb's Mobile Robots. We believe the strong portfolio, innovation expertise, and depth of resources we are bringing together through this partnership will allow us to create even more value for our customers."
Addverb offers a unique logistics combination of fixed and mobile automation and advanced warehouse software solutions. Their expertise involves providing end-to-end warehouse automation solutions based on Industry 4.0, IoT, and robotics. Addverb has provided solutions to customers in various industries such as Unilever, Flipkart, Amazon, PepsiCo, Coca-Cola, Dabur, Johnson & Johnson, and more.
"This partnership will spark the ability to create use-cases around AutoStore projects, which will turn around a better ROI for customers and have less dependency on the scarce labor," said Hans-Jörg Braumuller, Group Design & Consulting Director at Element Logic. "At Element Logic, our global expansion is happening at an exciting rate and Addverb will be a part of that. We're looking forward to working with them to make for more flexible warehouse automation technology."
Element Logic® has been optimizing warehouse performance since 1985. It is the world's first, and largest AutoStore® partner. Element Logic specializes in storage and retrieval, unit fulfillment systems, and designing and installing tailor-made solutions that streamline the customers' workflow.
Headquartered in Norway, Element Logic provides robotic solutions and software that improve companies' value chains in a wide variety of industries. The partnership is following an extensive and lengthy analysis of Addverb's technology, functionality, and way of working, and provides the opportunity for both parties to create use cases around AutoStore projects.