Reminiscing four decades with DACHSER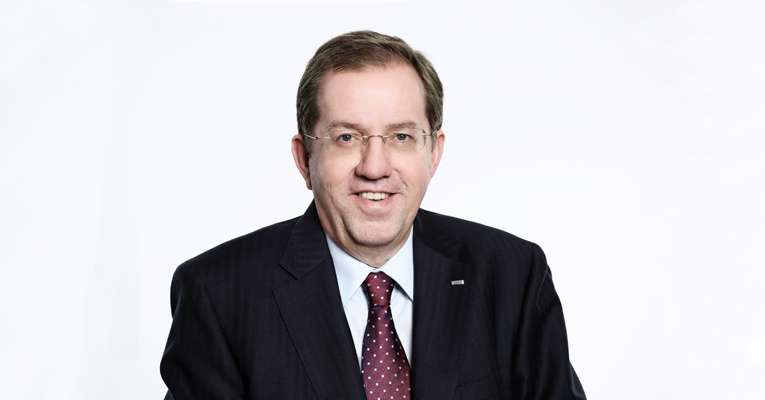 Having served the DACHSER group for the longest innings, Thomas Reuter recently decided to hang up his boots as managing director of the logistics major. Reuter, however, will remain on the board in his role as head of air and sea logistics through the transition period until he retires on December 31, 2017. His successor Jochen Müller will take over office on January 1, 2018.
Reuter played a major role in the internationalisation of DACHSER by building up a global network of air and sea freight locations. DACHSER's air and sea logistics business currently has 196 locations and close to 4,000 employees, and posted roughly EUR 1.6 billion in sales in 2015.
In an exclusive interview with Surya Kannoth, this astute six-footer who has a great sense of humour, recaps his journey with the DACHSER group and shares his experiences and observations on how the logistics industry has evolved over the years. The industry veteran also offers his advice to new incumbents in the logistics space.
After being associated with the logistics industry and with Dachser for four decades, you recently announced your retirement. What has been your proudest achievement over the course of your career? Since 1978, I am constantly in the Dachser family. When I started my career in the position as a customer consultant in the "local traffic" department at the branch in Mannheim. I learned the forwarding logistics business from ground up, first I did a training to become a freight forwarding specialist, absolved the advanced training program at the German Academy of Foreign Trade and Transport (DAV) in Bremen, sponsored by D, being qualified as a graduate in transport management and operations.
I began in DACHSER's foreign operations in 1982, as deputy manager of the export/import department for Western Europe. Beginning in 1984, I managed the export department; one year later - at the age of 28 - I was named an authorized officer. From 1986 to 1990, I was being responsible for all western European overland freight services of the branch.
After four years with the air freight division at the Frankfurt airport,appointed as the manager of DACHSER's German air freight operations, which at that time had 18 locations and 170 employees.
With the consolidation of air and sea freight activities in 1996, I had been promoted to Europe Director of all European branches. Since 2002, I have also been the managing director of Jet-Speed GmbH, a joint venture with a leading air and sea freight provider that serves routes to and from Greater China.
Since 2006 as COO ASL I am engaged intensively by building up a worldwide DACHSER Air & Sea network which connects the business field Air & Sea Logistics to the worldwide procurement markets and consumers. It thus serves the entire global supply chains and provides the prerequisites for DACHSER to continuously further additional expansions in a worldwide context as well.
In your view, how has the logistics industry evolved over these years? In the past, logistics had reduced its functions towards transport, warehousing and handling. Direct delivery concepts like Just-in-time or Just-in-Sequence had lead to a reduction of unnecessary high inventories.
A very important change came through the digitalisation, the electronical linkage between business partners in order to have a common understanding of shared information between business partners.
Value added processes are being optimized holistically, where you do not stop at one department end of your company.Sustainability has developed substantially in the perception of consumers and therefore the entire supply chain changed also production wise, here it becomes constantly necessary for a logistics company to develop and implement comprehensible solutions.
What do you see as potential challenges in the logistics industry? On the one side the raising capacity of transport vehicles e.g. bigger airplanes, bigger sea vessels with 21+ kTEU capacity. This has lead to deterioration in healthy rate level.Solving the complexity of the global transport chain between all relevant chains e.g. like coordinating flow of information, flow of shipments, flow of documentation between the shipper, carrier, ground handling agents, forwarder, and customs clearance as security checks.
Nowadays, private consumers are expecting a much faster delivery, ideally on the same day. This requests a new approach in logistics.The other potential challenge and chance is the digitalisation in Logistics. Speed and transparency of information is picking up rapidly.
The raising e-commerce success is strongly departing from online shopping platforms, which leads to more smaller cargo moving around the world. Which benefits especially the KEP (parcel) business.
Which industry verticals are generating the fastest growth for DACHSER? Which are the less buoyant? DACHSER is growing in almost every industry vertical. Automotive and high-tech are growth drivers in particular for markets like in South East Asia. Dachser is also deeply engaged in Pharmaceuticals and Fashion and Sports.
Your advice to young professionals entering the logistics industry... A deep and thorough education should be the basis for any professional entering the logistics industry. One also needs to be flexible working around the world, being always motivated on the job, building oneself his/her own network, and adopt a "multimodal" thinking, always having the view of the customer in focus. He/she should have the willingness to learn to educate oneself permanently. He should also be able and be open to connect with different cultures around the world.