Logistics checks into the world of BIG data
The traditional logistics chain is going through a digital transformation with the advent of smart technologies and IoT has further added momentum to it.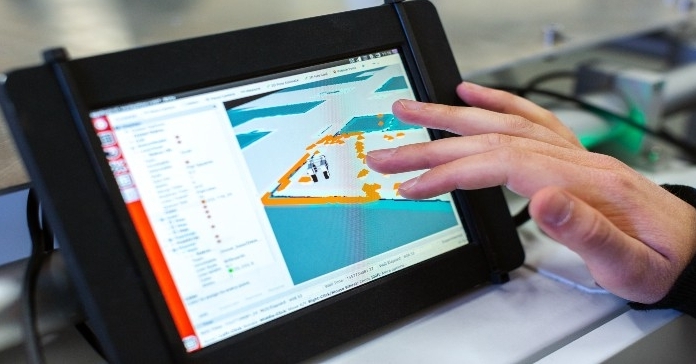 The traditional logistics chain is going through a digital transformation with the advent of smart technologies and IoT has further added momentum to it. Logistics platforms have had to adapt to new terminologies, rules and restrictions, all the while creating safety protocols, movement guidelines and aggregate necessary capacities to deliver.
Last-mile delivery and B2B fulfilment are critical components of the logistics management landscape and it is currently undergoing a phase of rapid digitisation. One of the technologies aiding it is The Internet of Things (IoT) - which is rapidly helping the sector improve product quality, compliance, product traceability and operational efficiency in logistics and supply chains.
In line with this, Bengaluru-based TagBox has announced in August that its BoxLens solution will be provided to Dr Reddy's Laboratories for Sputnik V Covid-19 vaccine in India.
The solution, consisting of IoT devices like Tag360 temperature sensors and TagHub gateways, TagSync mobile app and the BoxLens, will help theIndian pharmaceutical manufacturer attain end-to-end visibility of the storage and transit conditions of the vaccine batches.
TagBox is also in negotiations with three major Indian airports to deploy its solution, revealed its CEO and co-founder Adarsh Kumar in a recent episode of Logistics Tech Dialogues hosted by STAT Media and powered by Kale Logistics Solutions. The technology is currently available at the Menzies Aviation Bobba Bangalore (MABB), one of the cargo terminals at Kempegowda International Airport.
Talking about the customisation provided in these two different cases to suit their respective needs, Kumar replies, "While the two use cases seem different, they are very in fact similar. In both applications, BoxLens platform is being used to monitor end-to-end temperature compliance and traceability of cold chain products in real-time. Our platform is very mature and able to cater to most forms of supply chain monitoring needs in a pretty much off-the-shelf manner. Customisations are largely in the form of integration with the clients' ERP systems, which brings in the context about the shipment or products being monitored and enables live reports and deep analytics."
As of July 2021, LogiNext, a B2B route planning software that helps pharmacists and retailers digitise their last-mile deliveries has reported a growth of 40 percent in medicine home delivery numbers since June 2020. Responding to building Covid-19 vaccine SCM and tracking platform last year, Manish Porwal, core team member at LogiNext, said, "The Covid-19 vaccine SCM is a configuration of our flagship LogiNext Mile product. It was used for a couple of trials till the need for vaccine distribution became critical. It is currently being used by a client for distribution of oxygen cylinders and containers and another healthcare client has used it for transportation of sensitive medical equipment in cases like that of organ transplant."
LogiNext Mile has rolled out advanced features like route optimisation, order auto allocation, geofence-based deliveries which in general increases operational efficiency.
Founded in 2016 by Prasad Sreeram and Dr Rama Mohan Katta, COGOS, an AI-led logistics platform coupled with mobile and control tower capabilities, uses integrated advanced sensors, IoTs, and third-party applications to assist truckers plan, execute, and control the transportation and storage of goods.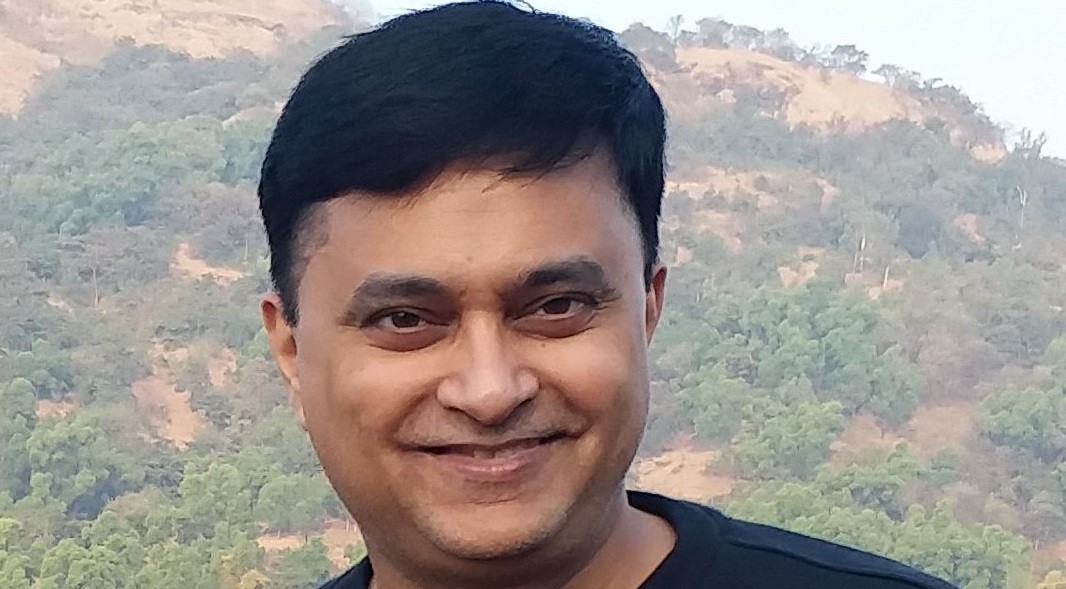 "Today, WebXpress processes over 100 million IoT signals every month, and we intend to expand our capacity to process 1 billion plus signals."
Apurva Mankad WebXpress
Speaking on delivering the pharma shipments in real-time, Sreeram, CEO and co-founder, Cogos, said, "Pharma Logistics is constantly evolving, wherein several sensitive medicines and drugs need clear delivery planning with environmental control. Many of the enterprises who were operating in the space used captive resources and lacked elasticity during the pandemic. However, digital platforms like us, provided the right fleet capacity through aggregation, tools to route and track the shipments and brought in visibility, reliability and scale to the operations."
Indian tech start-ups hit their stride
With investments flowing into more Indian tech start-ups now, TagBox also aims to raise funds by mid next year to expand operations outside the Asia Pacific region. The company had received the initial funding from TVS Motors in 2019.
Similarly, in September this year, COGOS raised $2 million in preseries A funding round, which was led by Dubai-based Transworld Group and New York-based Worldquant Ventures, among others. With this fresh capital infusion, COGOS aims to expand to international markets and develop its platform.
Meanwhile, LogiNext has raised $50 million to date over three rounds from investors like Steadview Capital, Tiger Global and Alibaba Group of companies. "The last Series B round was raised just before the pandemic and we have several clients with whom we are doing multi-million dollar annual recurring revenue (ARRs). In all, we have 200+ clients in 50+ countries with a majority of them based out of North America, APAC and MENA regions. We maintain a clean balance sheet and are trying to onboard more clients based on an excellent product and keeping up the 100 percent YoY growth momentum," Porwal explains.
WebXpress, another leading global transportation and logistics SaaS provider, deployed its offering – LogiCloud, a supply chain visibility platform for a fashion company Bestseller India in August. Owing to this implementation, Bestseller India's 200 exclusive brand outlets (EBOs), 1,500 store-within-astore (SIS) outlets, and around 40 franchises will now be able to stay connected through a single supply chain visibility platform. Apurva Mankad, CEO and founder, WebXpress, says, "We now intend to expand our reach to over 5,000 customers in the next few years. We intend to invest much more in realtime visibility and using IoT devices will be part of our core strategy. Today, WebXpress processes over 100 million IoT signals every month, and we intend to expand our capacity to process 1 billion plus signals. This will require investment in cloud capacity, processing power and most importantly- analytical tools to make sense of all the data generated. We are in discussions with a range of partners to raise the required capital for all such activities."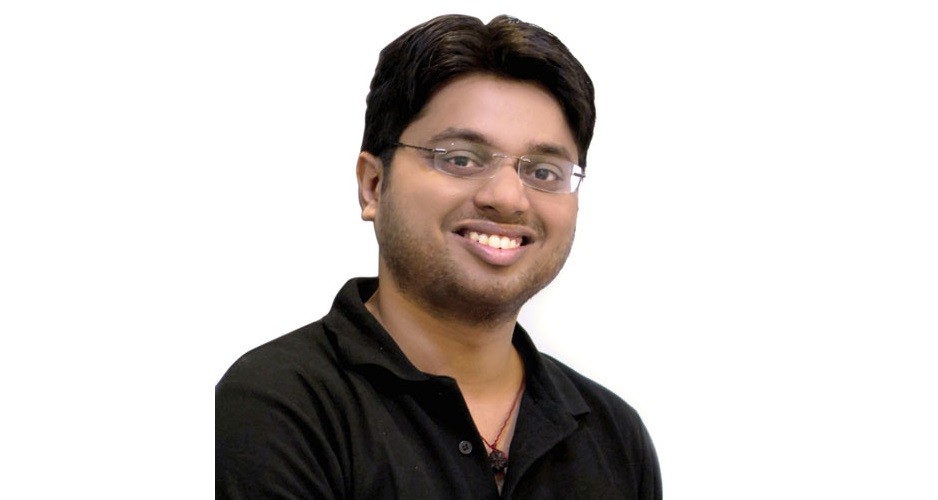 "The last Series B round was raised just before the pandemic and we have several clients with whom we are doing multi-million dollar ARRs."
Manish Porwal LogiNext
Data at work
Data can play a crucial role in logistics to reduce inefficiencies in the last-mile delivery, providing transparency etc. to automate the entire supply chain. However data security has always been a concern when it comes to the world of big data. Talking about how data can be used to prevent any delivery issues in the future, Kumar reveals that all the shipment data is now analysed through machine learning engines to identify patterns that cause inefficiencies and predict the risk of temperature excursions.
"To give an example, we try to solve questions like where is the highest exposure of adverse temperature seen by the shipment in a supply chain or whether it can be prevented by design or does temperature excursion happen at specific locations more often or can pre-conditioning temperature predict excursion risk and whether early warning signals be generated to prevent the excursion from happening in the first place?"
Explaining the technology, Porwal says, "We track location data points, the longitude and latitude details which aid in pattern recognition to make better deliveries in the future. Several variables like weather conditions, traffic patterns, vehicle type, nature of goods and the like are considered for route optimisation but none of this is personal user data. We maintain very high-security standards and comply with several security protocols like SOC 1,2,3, ISAE 3402, ISA 27018, among several others."
Track & Trace
While visibility is the cornerstone of any supply chain efficiency initiative, the relevance of information is equally important at the same time. While a minor delay within a supply chain network need not be shared with the end customer, but beyond a certain threshold, the system must inform relevant stakeholders, as per the escalation matrix.
Speaking about transparency, Kumar says, "All the stakeholders can view the shipment on a single platform viz. BoxLens. This creates trust amongst all stakeholders as there is only one version of the truth. In the airport for example, the shipper, 3PL, terminal and the airport authorities are all able to see the shipment location and temperature real-time from the shipper location to the terminal and eventually to the point of airline liftoff."
Similarly, COGOS provides its customers with the capability of creating deep workflows including shipment planning, assignment to the vehicles, turn-by-turn navigation, tracking shipments and the vehicle, geotagged proof-of-delivery (POD) and seamless experience through apps and interfaces for all the stakeholders.
Subscription Model
When track and trace provide the foundation for better consumer protection against tampered goods, technology companies have been witnessing a surge in subscription models across industries in the past few years. Additionally, the pandemic has dramatically shifted consumer behaviour - be it a software or food and grocery delivery subscription.
As per the ResearchAndMarkets. com report published in May 2021, the global online food delivery services market is expected to grow from The last Series B round was raised just before the pandemic and we have several clients with whom we are doing multi-million dollar ARRs. Manish Porwal LogiNext $115.07 billion in 2020 to $126.91 billion in 2021. Further, the market is expected to reach $192.16 billion by 2025 at a CAGR of 11 percent.
LogiNext, which works with some of the largest F&B retailers and QSR chains, has reported a surge in all types of end-customer subscription programmes by 45-55 percent since March 2020. From the millions of orders that the LogiNext MILE platform handles every month, about 10 percent are subscription orders which are automated on the platform. This number has almost doubled since the pandemic.
IoT- a case of smart logistics?
Many shippers are now using IoT devices to check the health of packages which helps them to monitor humidity, temperature, shocks etc. Such devices were also successfully used in the transportation of the Covid-19 vaccine worldwide.
Similarly, e-commerce companies now use smart weight and volume machines to send data to the cloud. These machines can also take pictures to ensure the right product is shipped. Many grocery delivery warehouses use pick-to-light systems to increase the speed of order execution at the same time ensure the accuracy of pick.
"India still has a long way to go in the adoption of IoT devices in logistics as compared to many other countries, but this will change with more investment in smart logistics," Mankad opines.
As more and more systems move to the cloud, data security will become a major concern. IoT devices can become a gateway for security breaches. Any tampering or hacking of IoT devices can create serious issues in a supply chain. Thus, it is very crucial to use secure infrastructure to manage IoT data and any access to the same needs to be monitored closely. This is possible by using secure cloud providers and also by testing IT systems for vulnerabilities by using ethical hacking techniques.
While the digital platforms add strength in technology, process and innovation of the supply chain, there are ways and means to achieve this without losing sight of data security and without breaching privacy.
This article was originally published in Indian Transport & Logistics News' September - October 2021 issue.