LEAP India aims for $150 million revenue by 2022
October 6, 2017: Logistic solutions provider in asset pooling, LEAP India is targeting $150 million revenue in the next five years.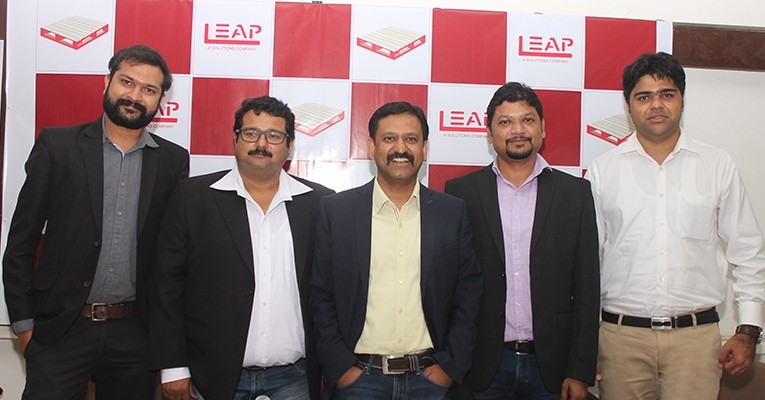 October 6, 2017: Logistic solutions provider in asset pooling, LEAP India is targeting $150 million revenue in the next five years. The company expects its revenue to touch Rs 100 crore during the current financial year as compared to Rs 37 crore revenue generated in the last financial year.

Sunu Mathew, MD, LEAP India, stated, "We would like to change the way goods are stored and transported in this country. The supply chain efficiencies are need of the hour for FMCG, automobile, e-commerce, beverages, food, dairy, pharma companies to survive. The current situation has reached a level where the corporates have to palletise or perish. The developed market has almost reached 100 percent palletisation in the last decade and the goods are moved till the door steps of the consumers on pallets."

He added, "We have not even reached a level where goods from corporates are transported to wholesalers and dealers by pallets, there is long road ahead to reach to pallet in and pallet out concept across the segments of the businesses."

LEAP India has 14 manufacturing centres and 22 warehouses spread across 450,000 square feet. The company is currently providing pallets to more than 200 leading corporates for FMCG, Automobile, E-commerce, Dairy, Beverages, Pharma and Food sectors.

Mathew informed, "LEAP India provides one million pallets made of wood imported from Russia, Ukraine and Germany across the country. We plan to have 4.5 million pallets deployed in the market by 2022. This will take our market share to 60 percent. The current size of the pallets market in the country stands at Rs 5,000 crore. We are also looking at increasing the warehouse area to 8 lakh square feet by 2020."

The company has already invested Rs 110 crore equity raised in the last three years and Rs 70 crore debt raised in manufacturing and deploying of pallets and FLCs with all leading FMCG companies, courier and cargo transport companies, e-commerce, beverages, dairy, food, pharma and leading automobile players in the country. The company is in the process of raising another Rs 100 crore debt from banks.

Foldable Large Containers (FLC) is another segment of LEAP India's business, which currently contributes 40 percent of our business. These are currently used by automobile and pharma sectors. The rapid growth in automobile sector in the country will increase the need for transport of spare parts, which will in turn spur growth for FLCs.

The pallets are reusable, repairable and are an asset to the company. To keep track on the movement of goods, LEAP India has built its own software MyLEAP to ensure safe delivery of goods from warehouses to stores.

Picture caption: LEAP India team at press conference in Mumbai. L-R: Nimi Tiwari, Associate Manager; Gaurav Singh, Business Head; Sunu Mathew, Managing Director; Abhishek Jaiswal, Business Head - Beverage & Pooling; Anuj Verma, Business Development Manager