Leading experts bat for robotic automation, convergence powering e-commerce soon
While e-commerce and quick commerce has disrupted retail and seen tremendous growth in the past few years, there is a lot of potential for the blending of stores and warehouses and the use of warehouse robotics, conveyors and automation technologies in e-commerce.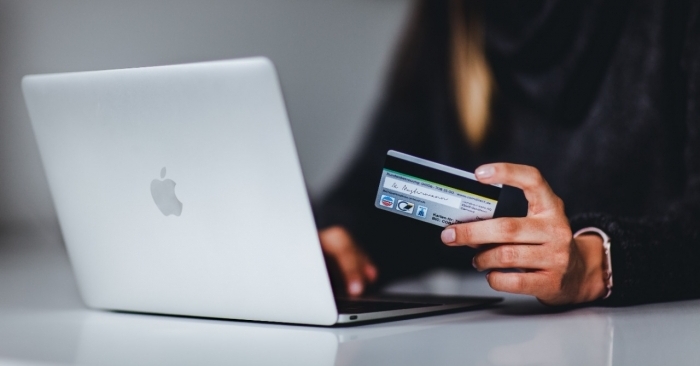 December 15, 2021: Circularity, automation, the need and cost of same day shipping versus next day shipping, robotics, order and delivery times, predictability, reimagining the future of retail stores and use of more sustainable practices are some of the challenges facing the e-commerce industry today.
These and many other topics were covered on the final day of the 9th INFORMS Transportation Science and Logistics Society Workshop which was held virtually at IIM Ahmedabad during December 13-15, 2021. Hosted by IIMA's Centre for Transportation and Logistics, the theme of the workshop this year was "E-Commerce in an Emerging World" and a panel discussion on ecommerce fulfilment was moderated virtually on Wednesday by Rene de Koster, a Professor of Logistics and Operations Management at the Rotterdam School of Management (RSM) at the Erasmus University Rotterdam.
Speaking on the sustainability and circularity of quick commerce and challenges existing therein, one of the panellists Martijn van Paradijs, who is the senior distribution center manager at EMEA for Timberland / Icebreaker / Altra at the VF Corporation said, "The big challenge that we face in operations is forecasts where we are able to predict what we will sell in a year because our production cycle is about half a year. So this is where we can gain revenue and also be closer to the demand of our customers. So anything that we are already doing in terms of AI, in discovering trends, making sure we produce the right products for the right for the right market- that is happening and is where a lot can be gained. One of the challenges here is same day shipping versus next day shipping. We are set up for next day shipping but we are seeing the demand coming in for same day shipping more and more. One other challenge is managing wholesale flows, retail flows next to the e-comm flows- all of which have different characteristics managed in one building with one operation and one team. The freight forwarding network and peak management is a common bottleneck and is something I need to work with by doing the forecasting properly. The returns flow is another big challenge as about 20% of e-commerce products are being returned which puts big pressure on the operations and a big cost."
Batting for automation and customer choices as a solution, van Paradijs adds, "My key proposition is that the dispensation of a purchase and its final delivery are more important for our customers than a fast delivery, so the breakeven point here is what does the customer want. Managing large scale multi channel operations from a single warehouse is now possible thanks to automated solutions. However, circular life cycles and packaging solutions are a trend and not here to stay."
With customers demanding shorter delivery times, retailers are trying to keep up via omni-channel capabilities and by moving towards automation. Speaking about some of the dominant robotic developments used in ecommerce fulfilment space, the panellists also deliberated on solutions like goods to person systems, person to goods, follow-me robots or additive robots and also robots collaborating with people.
Samay Kohli, CEO & co-founder, GreyOrange said, "What we have realised as a platform service is that it really depends on what end of the fulfilment node you are or what you are trying to solve and they should adopt the best robots in the world that are mature at that curve for fulfilling that. If you are looking for additive technology where your infrastructure already exists and you are trying to add more velocity, then follow-me robots and all its versions are great as they have the least infrastructure changes needed. When it comes to goods to person, we have realised that when a brand at a particular fulfilment point really wants the flexibility to change service levels - be it the ability to do order pick, batch pick, VAS services, then a lot of flexibility is needed. And that's where we really see scale starts coming in by deploying goods to person robotics. "
Talking about one of the key challenges of adopting automation, Rohit Sharma, head of supply chain, Grofers said, "We have recently implemented a goods to person automation system in one of our warehouses and the results have been quite stunning. However I feel dark store automation is very much like a concept car. As time is going by there is this convergence that is happening between offline and online. Online stores do not tend to come in very standard sizes, more often than not, they are smaller than what an online model demands. So what's happening right now is that we are kind of bending over backwards and accommodating progressively smaller stores - and that's the real barrier to adopting automated solutions. But on the warehousing side, you have arenas where the work has become so standard and so predictable that actually the moment to crossover is right now and in front of us. So when we did the first pilot facility we did it with the full intent that if the economics works out then we will go from one to ten and ten to 100 eventually."
Reflecting on the brick and mortar versus omni channel reach of ecommerce, Kai Furmans, professor at the Karlsruhe Institute of Technology said, "While ecommerce is here to stay, what remains is the omni-channel challenge which means that how much is done by ecommerce and by brick and mortar stores. Right now we are treating these businesses as different and in the long term they will have a kind of unified network. We will be having unified facilities not only in the wholesale network but also in the distribution level and also on the store level. I think dark stores will somehow manage with living stores. We will see coexistence not only with order pickers and robotics but also with shoppers. I think the shopping experience will be interesting for high value products, high experience products (at a store) and at the same time retailers will be able to use the same inventory for ecommerce fulfilment in the area. So we think we will see both functions where stores and warehousing will be blended in a way."