Transguard to transport/safeguard diamonds & jewellery from India
Estimated to handle AED 100 million ($27 million) worth of gems and jewellery in 2023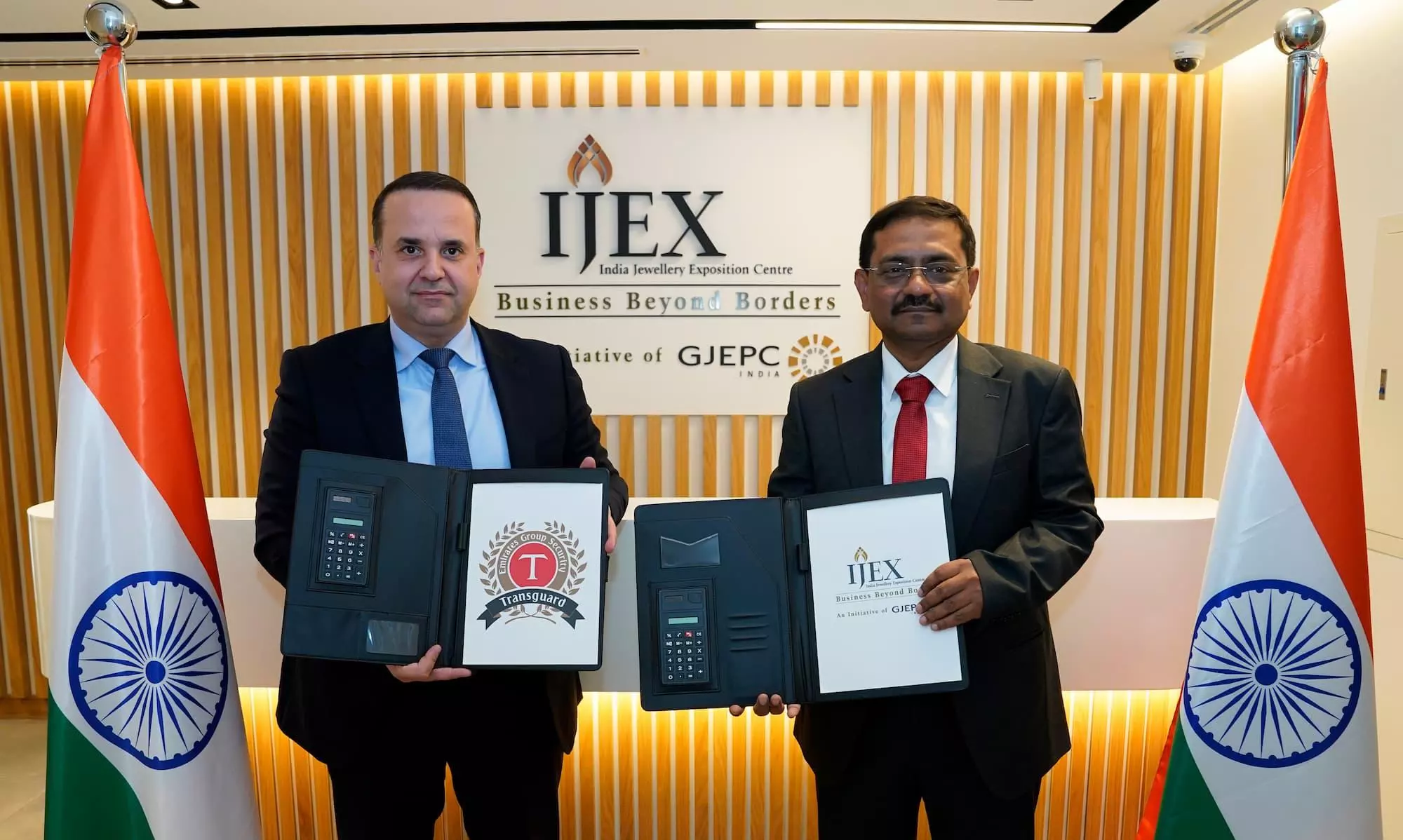 Transguard, part of the Emirates Group, signed an exclusive deal with the Gem and Jewellery Export Promotion Council of India (GJEPC), the autonomous, apex body of the industry with more than 9,000 members, to provide end-to-end logistics support – from round-the-clock transportation and door-to-door services to vault management and the safe storage of diamonds and jewellery.
"The division routinely and securely transports billions of dollars' worth of gems, jewellery, cash and other valuables in a year," says an official release.
"India's gems and jewellery exports to the UAE have surged in the past year, thanks to the Comprehensive Economic Partnership Agreement (CEPA) between the two countries, and there's no one better to protect these precious and priceless items than Transguard."
GJEPC has set up its first international office, the India Jewellery Exposition (IJEX) centre, in the historic Dubai Gold Souk in Deira, the release added. "Here, its members will use the space to exhibit and showcase the rarest and finest gems and jewels India has to offer. Transguard will ensure unparalleled logistics and management, including the safe check-in and check-out process of gems and jewellery."
As part of the agreement, Transguard will fully insure all exhibitors' products stored in the vault, the release added. The team is expected to handle diamonds, jewellery and gems worth around AED 100 million ($27 million) this year. India's gems and jewellery exports to the UAE increased 16 percent to $5.77 billion in 2022-23.
"We have built a robust reputation for providing efficient, risk-free, safe and secure services that lead to a stress-free customer experience," says Rabie Atie, Senior Vice President, Transguard. "We're extremely proud of being involved with the very first shipment that arrived in Dubai under the CEPA agreement. Our partnership with GJEPC is a bellwether of the larger and growing India-UAE trade ties, which will further boost both economies."
Sabyasachi Ray, Executive Director, GJEPC adds: "We were seeking a strong and dependable partner in Dubai to offer the logistics services to our members exhibiting at India Jewellery Exposition (IJEX) Centre. Transguard was the obvious choice, being a Dubai Government entity who is renowned in the UAE as a reliable provider of business support and outsourcing services."