Indian EXIM trade can happen in INR now, says RBI
Move recognition of Indian rupee as an international currency: Dr Sakthivel, President, FIEO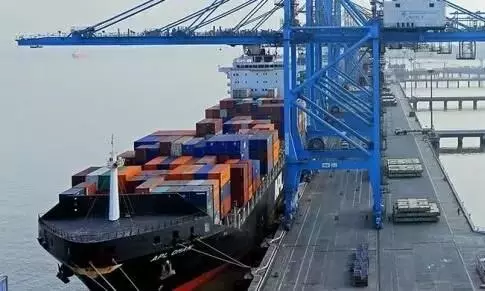 The Reserve Bank of India (RBI) has permitted invoicing, payment and settlement of exports/imports in INR.
Before putting in place this mechanism, authorised dealer (AD) banks shall require prior approval from the Foreign Exchange Department of Reserve Bank of India, Central Office at Mumbai, says a notification from the central bank.
The notification says Indian importers undertaking imports through the mechanism shall make payment in INR, which shall be credited into the special Vostro account of the correspondent bank of the partner country against the invoices for the supply of goods or services from the overseas seller/supplier.
(Vostro is a bank account established in a foreign country usually in the currency of that country for the purpose of carrying out transactions there.)
"Indian exporters, undertaking exports of goods and services through this mechanism, shall be paid the export proceeds in INR from the balances in the designated special Vostro account of the correspondent bank of the partner country."
The bank of a partner country may approach an AD bank in India for opening the special INR Vostro account. "The AD bank will seek approval from the Reserve Bank with details of the arrangement. AD bank maintaining the special Vostro account shall ensure that the correspondent bank is not from a country or jurisdiction in the updated FATF Public Statement on High Risk & Non Cooperative Jurisdictions on which FATF has called for counter measures."
FIEO welcomes move
Welcoming the new provision, Dr A Sakthivel, President, Federation of Indian Exports Organisations (FIEO) said that in existing FEMA provisions, the final settlement has to be in free foreign exchange except for Nepal and Bhutan. "Now the final settlement to all countries, if approved by the RBI, can be in Indian Rupee."
The move will pave the way for trading and settlement of EXIM transactions in Indian Rupee, he added. "The timely move, at a time when many countries are facing huge forex shortages in Africa and South America, allowing only EXIM transactions through LC will help our exporters and importers." This move is a recognition of the Indian rupee as an international currency, Dr Sakthivel added.
He added that the government should clarify on export benefits, which are now granted only for export payments received in foreign currency.