Aviral launches knowledge report on Indian part truck load sector
The report was researched and authored by Vikash Khatri, founder, Aviral Consulting and his team.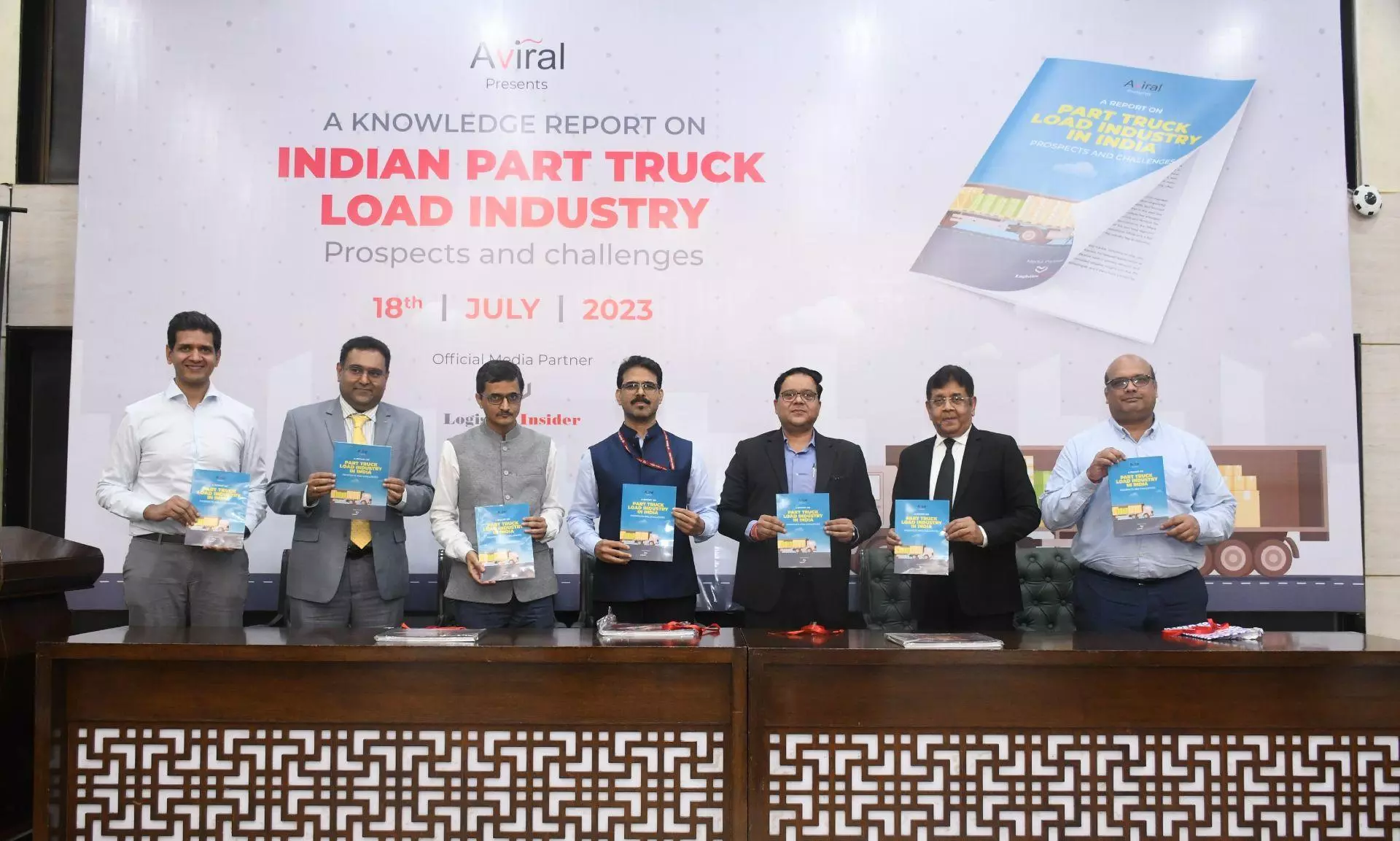 The consulting firm in the logistics and supply chain industry Aviral Consulting released the first-ever knowledge report on highly fragmented part truck transportation (non-express) titled 'Indian Part Truck Load Industry - Prospects and Challenges'.

"India's trucking industry is a complicated one - segmented by destination, freight load, as well as by End User. However, compared to the focus on the entire gamut of road transportation, the part truck load (PTL) sub-segment has not been the recipient of much attention. But a silver lining is that of the MSMEs sector, which is bringing up the PTL along as they raise themselves," reads the release.
Dr Surendra Ahirwar (Joint Secretary - Logistics, Department for Promotion of Industry and Internal Trade) said, "Though we are moving forward, there is still an attempt to be made to recognize and transform India's trucking industry. This report is a landmark in the history and future of PTL. It has not only defined the PTL segment but also highlighted the areas of opportunity like infrastructure and skill gaps."

"The PTL segment continues to support the MSMEs and therefore, the interventions required should be taken up by all stakeholders, including suppliers and users of the PTL services, along with the government. PTL is vital for integrating India's supply chains with the global supply chains by facilitating trade," he added.
A panel discussion was organized, moderated by Dr. S Venkat (Professor of Logistics & Supply Chain Management, IIM Lucknow). The speakers were a group of experts including Rajesh Gupta (Director - (Skill Development, Labour and Employment, NITI Aayog), Mahendra Shah (MD and Chairman, V-Trans), and Rampraveen Swaminathan (Mahindra Logistics).
The panel discussion focused on the importance of road transportation in India's economic growth. Speakers discussed the need for more efficient and productive logistics, the future of the people dimension of the sector, and the potential for reverse logistics. They also emphasized the need for technology adoption and public digital assets in the PTL industry.