LA/LB ports delay dwell fees by a week; congestion continues globally
The Port of Los Angeles and the Port of Long Beach have announced further postponement of the container dwell fee.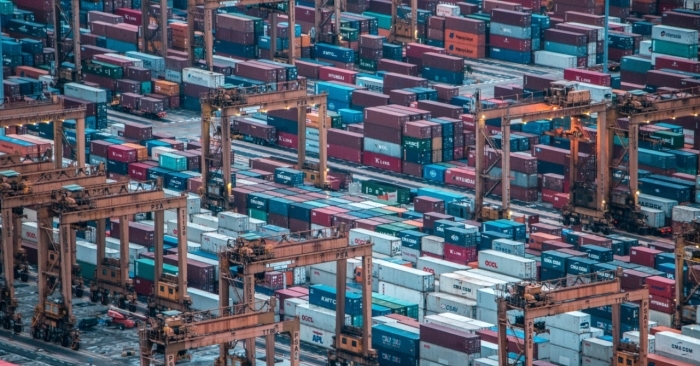 November 23, 2021: The Port of Los Angeles and the Port of Long Beach have announced further postponement of the container dwell fee.
"With continued progress moving containers off marine terminals, the fee will not be considered before November 29," an official statement said.
The decision was announced following meetings with U.S. Port Envoy John Porcari and industry stakeholders.
Since the fee was announced on October 25, the twin ports have seen a decline of 33 percent combined in aging cargo on the docks, the statement said. 'The executive directors of both ports are satisfied with the progress thus far and will reassess fee implementation after another week of monitoring data."
Under the temporary policy approved on October 29 by the Harbor Commissions of ports, ocean carriers could be charged $100/day for each import container that falls into one of two categories: in the case of containers scheduled to move by truck, ocean carriers could be charged for every container dwelling nine days or more. For containers moving by rail, ocean carriers could be charged if a container has dwelled for six days or more.
The plan also included increasing the dwell fee in $100 increments per container per day until the container leaves the terminal.
Total containers at the Los Angeles port increased to 76,327 on November 22 from 72,694 on November 16. Containers dwelling for 0-4 days increased from 32,529 to 38,390.
Lars Jensen, container shipping expert, said in a LinkedIn post "that it would (therefore) appear that the pressure from the dwell fee has simply shifted the priority in terms of which containers are picked up but is presently not de facto reducing the total number of containers dwelling in the terminal."
Congestion continues
As many as 61 carriers were waiting across the U.S west coast, according to Sea Explorer, a data service from Kuehne+Nagel.
(Credit: Sea Explorer)
While Busan, Hong Kong and Singapore ports are reporting heavily disrupted operations, Ningbo and Shanghai ports report slightly disrupted operations.
Freight rates likely to move up
All-inclusive container rates on the trans-Pacific route are set to jump again ahead of the Lunar New Year holiday in February as retailers engage in additional inventory replenishment, S&P Global Platts said in its weekly update.
"Market sources expect a renewed flurry of booking activity beginning in late November and through December as U.S. importers aim to beat the Lunar New Year production and export slowdown in China. This is likely to lend further support to freight rates, which could result in a return of escalated premium levels seen during the August and September peak period."
One carrier source said their volume expectations had increased for the November-January period, and expected significant space premiums to begin during the week of December 6, the report said.