Korean Air Cargo commences Delhi flight with a B777 freighter
July 16, 2018: Korean Air commenced operating a B777 freighter to Delhi three times a week. The new freighter will depart from Incheon, make a stop at Hanoi and arrive at Delhi the next day. The return flight from Delhi to Incheon includes stops in Vienna and Milan. Korean Air already operates a similar frequency passenger service, using a A330, to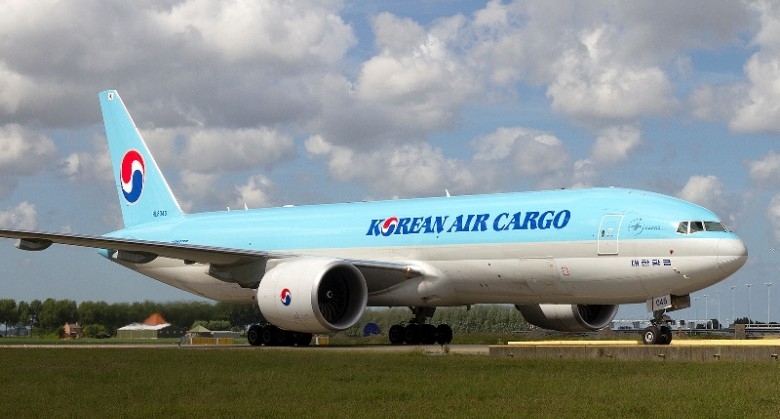 July 16, 2018: Korean Air commenced operating a B777 freighter to Delhi three times a week. The new freighter will depart from Incheon, make a stop at Hanoi and arrive at Delhi the next day. The return flight from Delhi to Incheon includes stops in Vienna and Milan. Korean Air already operates a similar frequency passenger service, using a A330, to Mumbai and a five times a week operation to the Indian capital city. The passenger services offer only a limited weekly cargo capacity from a region that has in the recent past seen a sharp increase in the cargo volume.

The introduction of the freighter service is also promoted by the South Korean government's new diplomatic strategy to strengthen its partnership with India coupled with the rapid market growth of the sub-continent.
Recently South Korean President Moon Jae-in visited India and held talks with his Indian counterparts to find ways to boost trade and commerce.
"For Korean Air, Delhi is a very strong market, particularly as a destination coming from the Far East. The current routing of the freighter service to Vienna and Milan from Delhi give Indian shipments a seamless connectivity by road feeder service all over Europe," said Prithviraj Singh Chug, director of Group Concorde, the general sales agent (GSA) for Korean Air Cargo India.