FROM MAGAZINE: Keeping essentials alive amid lockdown pressures
Covid-19 has helped in cementing collaboration among the logistics stakeholders who are striving to deliver essential supplies across the globe. The border closure has impacted reefer trucking business which helps to drive air and sea freight businesses.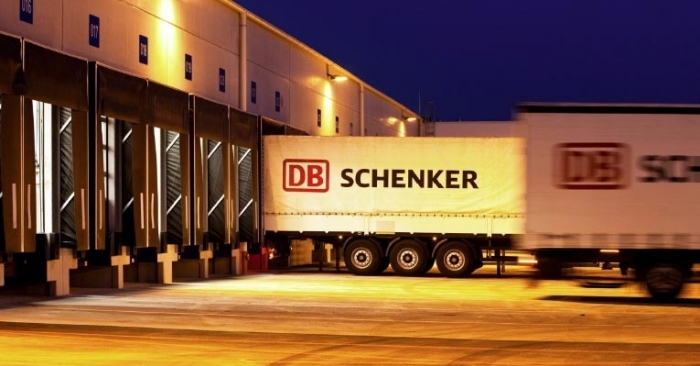 Covid-19 has helped in cementing collaboration among the logistics stakeholders who are striving to deliver essential supplies across the globe. The border closure has impacted reefer trucking business which helps to drive air and sea freight businesses. The pandemic has pushed the companies in this segment to adopt more of digitalisation ever than before. Once the economy recuperates, the companies believe that productivity and efficiency will be the vital topics to focus upon.
India's Covid-19 trajectory has been swelling over the past few months and even continues to be steeper compared to Asian peers such as Singapore, Japan, Indonesia, and Pakistan.
As the country moved into the first phase of the lockdown from March 25 - April 14; followed by phase 2 from April 15 - May 3; and further extending till May 17, the pandemic disrupted the entire supply chain of essentials goods such as pharma and food supplies.
To ensure that the problems faced by food processors during the lockdown are resolved, union food processing industries minister Harsimrat Kaur Badal established a Grievance Redressal Cell. She observed that the availability of raw materials, packaging materials, movement of trucks, the functioning of warehouses and cold storages, and the ability of workers to come and work in the factories and warehouses will be ensured for maintaining the food supply chain.
Vikram Khurana, director of Sheetal Parivahan recollects the difficult period until the first week of April in transporting essential food supplies and pharma products by road with issues such as border closures and lack of custom clearances. "At JNPT, the movement had come to a standstill since the workers were not allowed to come to work/step outside their homes. The export and import of pharma and fruits & vegetables were stopped as CFS (container freight station) was not operational and containers were not allotted. After a few discussions and approvals from senior officials, we got the necessary permission to start the operations and major emphasis was given to pharma. Even though it started, there is still a certain amount of interruption because of clearance issues at the CFS and delay for the containers issued by the Lines."
Sheetal Parivahan's reefer trucks have different engines for the vehicle and refrigeration unit, which are fully automated and upgraded, which include Temprecord data loggers, GPS container seals, etc.
Meanwhile, the Agricultural and Processed Food Products Export Development Authority (APEDA) has been a crucial point of contact for several exporters of agri produce to solve the supply chain deficiencies. In a recently concluded webinar on April 16 by the Indian Transport and Logistics News on 'Tackling uncertainties in the perishables supply chain amid Covid-19', Ravindra Ranga Rao, deputy general manager and regional head (West) APEDA said, "There is a serious issue of labour and driver availability. Even though containers are there due to the lack of drivers, the movement at JNPT is also slow."
Nevertheless, it is not only on the seafront, where reefer trucks are impacted. The cargoes waiting at the airports also faced a similar experience. Khurana continues, "There were a lot of issues at Mumbai airport since loading staff were not turning up for work and very few workers were available. We have seen 6 -7 days of delay for cargo not being accepted at the cargo complex because of space constraints and aircraft getting cancelled at the last moment. Daily there are 45-60 truckloads of reefer cargo for pharma, thus arranging fuel, monitoring temperature, and food for the drivers was a battle. Now, with the circular issued by the chief secretaries of all states, things have been improving and we are getting a lot of support from the cargo heads and police personnel for smooth movement from various locations and entry points of Mumbai."
Along the similar lines, Vishal Sharma, chief executive officer, cluster India and Indian subcontinent, DB Schenker says, "Supply chain has been impacted due to cancellation of international flights resulting in the capacity reduction for air freight, shortage of drivers, congestion at airports & seaports and availability of migrant labour across the country. On the operational front, DB Schenker in India ensures that there is a minimum interruption in transportation and movement of essential commodities."
Schenker works with partners to monitor temperature-controlled vehicles through a common track and trace platform. The integration of this is done with an active data logger solution wherever needed, which allows tracking temperature excursions. It also operates a hybrid model where active and passive data loggers are installed.
Long delays at the state borders or closure of borders, no water or food for drivers have been hurting the logistics industry stakeholders. Sheetal Parivahan drivers had a similar experience when they were transporting pharma supplies in Silvassa, which was then in the red zone. Thus, the area was sealed resulting in the drivers to starve for days. "They were beaten up by some cops for driving these shipments and the situation is still tough at few locations. I took special permission from the various head of auto companies and managed to provide some relief material to the drivers. The trucking community wants to work in delivering essentials but we have been provided very little support by various agencies especially where the cases are positive. A special letter from the ministry is issued so that the operation of trucks/trailers is not affected."
Currently, the company's vehicles are operating at 70 – 75 percent of capacity and have upgraded its fleets in February and March.
Schenker India is closely monitoring the movement of goods by land with the government advisories and restrictions imposed on transportation. DB Schenker in India is ensuring that the movement of essential commodities especially the health care supply chain remains stable at this critical time. The company has acquired all necessary permissions from the authorities that are obtained to secure the timely movement of the goods, workforce, trucks, and staff.
Irrespective of supply chain challenges, Schenker's fundamental priority remains the safety of drivers and loading staff. "To this effect, we are embarking on various initiatives to keep the supply chain moving including arranging pick up and drop off for driver fraternity, lodging and refreshments as needed to ensure we minimise exposure of our trucks and drivers to the public environment. Also, our transport partners have a clear operational standard operating procedure (SOP) around personal protective equipment (PPE) and return to work readiness that needs to be implemented. We also work to secure special passes to keep the trucks moving and provide security escort services to navigate the security check posts around the cities on a need basis," Sharma adds.
In the current situation, it is impossible to predict how the Covid-19 pandemic will develop in the next months or years. Khurana states, "The industry will have to face some of the toughest period for next 6–9 months and there will be lots of filtration (exit from the market), joint venture, mergers, and acquisition in the industry. More emphasis on pharma logistics will be given. But only a few will be able to handle this since it involves huge capital investment and a long gestation period."
When the economy revives, productivity and efficiency will be an important subject where companies will focus upon. The companies are more likely to enhance their ability to run businesses in a digital environment.
Sharma observes, "We are managing our customer needs for imports and exports without being onsite and in a paperless manner. Our sales force is connecting with customers more often now via various digital communication platforms. As the economy opens, we would like to continue working on paperless environment, reporting automation, deployment of bots for monotonous activities & most importantly move towards digital invoicing with partners and customers. This would push us hard to become a digital forwarder with the strongest network across the globe. This crisis has enabled us to achieve our digital landscape needs. Our preparedness to business continuity plan (BCP) allowed us to scale up our mobility ratio to over 90 percent."
Pharmaceutical exports from India stood at $19.14 billion in FY19 and $13.69 billion in FY20 (up to January 2020), according to the IBEF report. At the same time, McKinsey's report on 'India Pharma 2020 Propelling access and acceptance, realising true potential', estimates the sector to grow up to $55 billion by 2020 driven by a steady increase in affordability and a step jump in market access. Assuming that the country takes all the necessary precautions ahead and keeps the infection curve more flattened, India has a good chance to come out on the better side of the crisis (with less death and infection rates), offering it a window of opportunity in the pharma sector.

This story was originally published in Indian Transport & Logistics News' May - June 2020 issue.