Jupiter Group acquires 60 percent stake in CEBBCO
February 12, 2019: Kolkata-headquartered Jupiter Group, which manufactures freight wagons, railway components and railway equipment at its integrated, state of the art facility in West Bengal has, along with its international partners, announced the acquisition of over 60 percent stake in Madhya Pradesh based company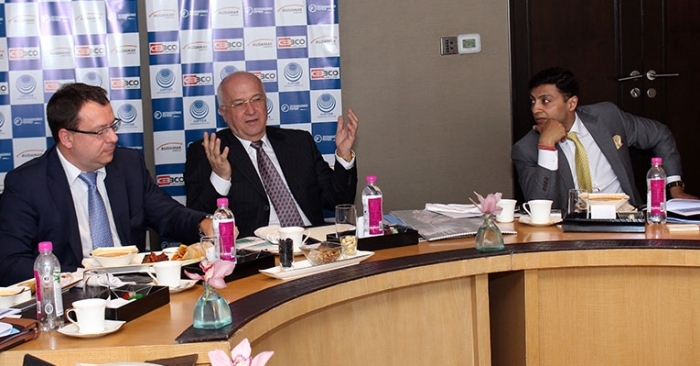 February 12, 2019: Kolkata-headquartered Jupiter Group, which manufactures freight wagons, railway components and railway equipment at its integrated, state of the art facility in West Bengal has, along with its international partners, announced the acquisition of over 60 percent stake in Madhya Pradesh based company Commercial Engineers & Body Builders Co. Ltd. (CEBBCO).
CEBBCO has facilities for manufacturing of railway freight wagons and components for coaches and locomotives. The company offers a wide portfolio of products and its customer list include names such as Tata Motors, Volvo Eicher, Mahindra – MAN Trucks, Ashok Leyland, Asia Motor Works, Ministry of Defence (Indian Army), Indian Railways, Reliance Industries Ltd., BHEL and L&T Power among others.
CEBBCO has five facilities in Madhya Pradesh and one in Jharkhand. Its major facility for commercial vehicles and power is located at Mandla near Jabalpur. It has two workshops for commercial vehicles in Richai near Jabalpur. The large facility which accommodates the Railway Engineering Division is located at Deori near Jabalpur. Additional facilities for commercial vehicles are located in proximity to customers such as Pithampur near Indore to serve Volvo Eicher and at Jamshedpur in Jharkhand to serve Tata Motors. All facilities are centrally located and can serve customers in all parts of the country. Further, these facilities are strategically located closer to the suppliers of steel in Odisha and Jharkhand.
CEBBCO which is a listed entity has been going through a resolution process under the RBI's February 12 circular. As part of this resolution process, Jupiter Group, its international partner Tatravagonka and associated entities have acquired over 60 percent stake in CEBBCO. Major lenders to CEBBCO, Axis Bank and Tata Capital have opted to convert some part of their debt into equity clearly indicating their belief in the company's fundamentals and the potential for turnaround of operations.
The International partners of Jupiter Group include Tatravagonka and Budamar Logistics. Tatravagonka holds a 26 percent stake in Jupiter Group which it acquired in 2015. Tatravagonka is headquartered in Slovakia and is the leading designer and manufacturer of Freight Wagons in Europe with approximately 40 percent market share. Budamar Logistics owns 50 percent of Tatravagonka and is a leading transportation, freight forwarding and logistics provider with strong presence in Central Europe. Budamar is also into the railcar leasing business and has a fleet of over 10,000 wagons.
Together, Jupiter Group and its international partners plan to make investments in CEBBCO to revive the operations and to enable it to realise its potential. The partners will infuse the necessary working capital required by the company to resume operations. They have already commenced dialogue with key customers to enhance volumes purchased from CEBBCO and will also pursue railway tenders for wagons to be manufactured at CEBBCO's RDSO (Research, Design & Standards Organisation) approved facility for railway products.