JSW Infrastructure plans IPO by 2019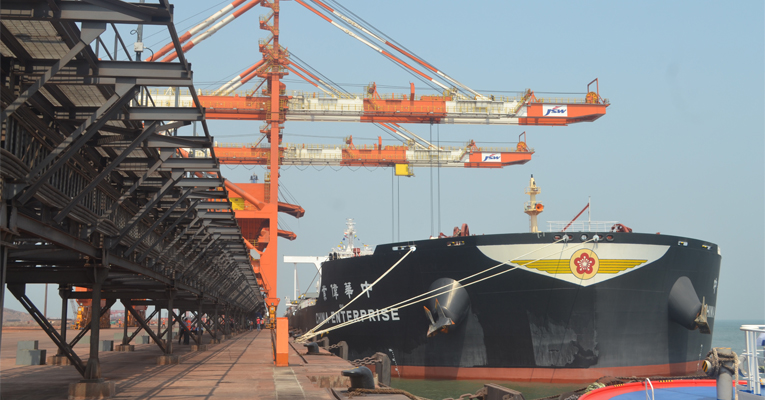 Rashmi Pradhan
JSW Infrastructure, a wholly owned subsidiary of JSW Group, is planning to go public by 2019. Sajjan Jindal, Chairman, JSW Group, said, "Once the ports reach certain capacity utilisation, we will come up with an Initial Public Offering (IPO). We are also looking at diluting 10-15 percent stake in JSW Infrastructure to private equity."
Currently, the JSW Group operates from Jaigarh Port and Dharamtar Port in Maharashtra and South West Port in Goa. "Currently the capacity utilisation of our ports is 35 million tonnes. Once the capacity utilisation reaches 100 million tonnes we will come up with an IPO. We are hoping to reach 140 million tonnes of capacity utilisation likely by 2019," he added.
Speaking about the investment, Jindal said, "Besides Rs 2,000 crore invested in Jaigarh Port till now, we are looking at investing additional Rs 7,000 crores in the ports sector by 2020." The Jaigarh Port is operational since August 2009.
Sajjan Jindal and Capt BVJK Sharma addressing the media
Capt BVJK Sharma, Jt Managing Director & CEO, JSW Infrastructure, said, "The Jaigarh port has a capacity of 40 million tonnes per annum, which will be doubled by 2020 and further raised to 150 million tonnes per annum by 2025. This year we did 34 million tonnes across all our ports and looking to increase the capacity to 200 million tonnes per annum by 2020."
In addition, the company is developing four berths at Paradip Port which will have a capacity of 50 million tonnes of cargo. This will be ready in the next 18 months. JSW Infrastructure has taken up O&M of existing port at Fujairah, UAE. "We are also developing a greenfield port at Fujairah with a capacity of 25 million tonnes per annum. The investment for this project is Rs 1,200 crore and will be ready in the next 2.5 years.
"The group has also tied up with the Hiranandani Group to construct an LNG terminal at Jaigarh Port, which will be operational by May 2018. We are poised to grow at 30 percent from here on and are looking at creating a revenue of Rs 4,000 crore by 2020," added Sharma.
JSW Infrastructure has taken multiple steps to enhance western coastal connectivity by strengthening last mile access through road and railways, mechanising coastal berth to enhance handling capacity and by increasing draft depth to accept larger vessels at its Jaigarh port. Jaigarh Port has commissioned the new mechanised berths to serve coastal cargo for capesize vessels and transform it to a transshipment hub.
A 42 kilometre road connectivity to create linkage between Jaigarh Port and Nivali on national highway NH 66 (earlier NH 17) was inaugurated by Devendra Fadnavis, Chief Minister of Maharashtra.
In conjunction with Indian railways, JSW Group also laid the foundation stone for 34 kilometre Jaigarh Digni Railway Line on the Konkan Railway network providing additional connectivity options. The rail connectivity will be operational by 30 months from now. The railway will have 18 kilometre of tunnel. On completion, this railway line will assist in improving the current connectivity situation wherein the nearest railway link is at Ratnagiri - a distance of 55 km on the Konkan Railway network. The railway line is developed under the public-private-partnership (PPP) model wherein 63 percent stake is held by JSW Infrastructure, 26 percent by Konkan Railways and 11 percent by Maharashtra Maritime Board. The proposed investment for the railway project is Rs 770 crore.
Jaigarh port also received largest the bulk cargo vessel 'MV China Enterprise' carrying over 200,000 MT coking coal from Australia to India. It is the largest dry bulk parcel ever serviced by an Indian Port, making this achievement a significant milestone in India's maritime history. This unique distinction could be achieved by increasing the Jaigarh Port's draft depth to accommodate Capesize vessels of higher deadweight (DWT).
In the near future, Jaigarh Port is getting ready to receive the largest dry bulk carrier (valemax, capacity of 400,000 MT), LNG Carrier (Q-Max), largest container vessels (EEE Series) and very large crude carriers.