Jet Airways to double cargo capacity on Bengaluru-Singapore route after start of second daily flight
February 09, 2018: Given the growing passenger traffic on the popular route, Jet Airways will commence a second daily frequency from Bengaluru to Singapore from March 15, 2018. The introduction of the second frequency forms part of Jet Airways' focus to strengthen its presence in Bengaluru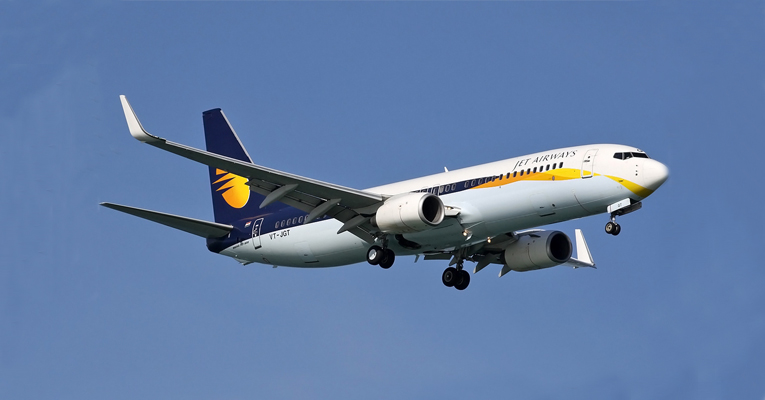 February 09, 2018: Given the growing passenger traffic on the popular route, Jet Airways will commence a second daily frequency from Bengaluru to Singapore from March 15, 2018. The introduction of the second frequency forms part of Jet Airways' focus to strengthen its presence in Bengaluru.
With the introduction of the second frequency between Bengaluru and Singapore, Jet Airways cargo capacity will now double on this route to offer 5,000 kilograms each way. From Bengaluru, the primary commodities which are uplifted for Singapore are perishables, flowers, garments, computer parts and accessories. Whilst on the Singapore – Bengaluru route the primary commodities being shipped are electronic goods and accessories, computer parts and peripherals.
The new service importantly, will give movement of goods to access the Amsterdam market and other destinations in Europe. This is made possible with a daily connection from Singapore to Amsterdam via direct dallies available between Bengaluru and Amsterdam.
Gaurang Shetty, whole time director, Jet Airways, said, "Jet Airways has seen an enthusiastic response from its guests travelling between Bengaluru and Singapore. We recognise the need for bolstering our existing service and provide guests with additional options to plan their travel. This second daily service will benefit business travellers who are looking at tapping into India and Singapore's promising commercial opportunities. In addition, Singapore boasts of a huge Indian diaspora that can avail of this opportunity to strengthen ties to their roots."
The new daily flight 9W 26, will depart from Bengaluru at 0205 hrs (IST) and arrive into Singapore at 0915 hrs (LT), allowing corporate and business travellers to get a head start on their day. Aside from providing choice for corporate travellers, the timings of the new flight are also expected to be of significance to the fast-expanding meetings, incentives, conferences and exhibitions segment in Bengaluru.
During its return journey, flight 9W 25 will depart from Singapore at 1015 hrs (LT), arriving in Bengaluru at 1210 hrs (IST), allowing guests arriving in Bengaluru to travel onwards to destinations such as Chennai, Coimbatore, Hyderabad and Mangalore using convenient connections on Jet Airways' extensive domestic network.