Jet Airways plans to fly again by end of 2021 as it receives NCLT nod
June 23, 2021: The Indian grounded airline Jet Airways plans to fly again by the end of 2021 as the Kalrock-Jalan consortium, which owns the company, received clearance from the bankruptcy court National Companies Law Tribunal (NCLT) for its resolution plan on Tuesday (June 22) and the tribunal has given 90 days to the Directorate General of Civil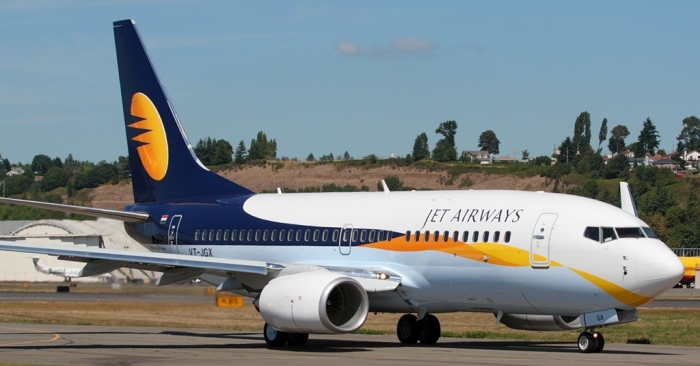 June 23, 2021: The Indian grounded airline Jet Airways plans to fly again by the end of 2021 as the Kalrock-Jalan consortium, which owns the company, received clearance from the bankruptcy court National Companies Law Tribunal (NCLT) for its resolution plan on Tuesday (June 22) and the tribunal has given 90 days to the Directorate General of Civil Aviation (DGCA) and the ministry of civil aviation to allot slots.
The consortium led by UAE-based businessman Murari Lal Jalan and the London-based Kalrock Capital, had announced the revival of the airline as a full-service carrier in December 2020.
The consortium also plans to include dedicated freighter service to increase cargo services.
An air cargo industry specialist noted that the very important slots of Delhi and Mumbai might not be in offer for Jet Airways though it is going to take some time before Jet flies again.
From the air cargo perspective he said, "We will have more options"
"The time when the aviation industry is down as far as passengers are concerned the cargo business is steaming up for this industry. Spicejet has made tremendous inroad into this and for the first time there is an Indian airline dedicated for cargo. Indigo is following soon. With jet coming in there will be more space. We will see the rate war in this also which is a good sign for a supply chain professional," he added.
Meanwhile he also warned, "But hopefully this news is true and not to shake the share market and benefit few who still hold the Jet Airways shares.
Grant Thornton Advisory is overseeing the restoration of the airline on the behalf of this consortium.
"Ashish Chhawchharia, head of restructuring services at Grant Thornton Advisory, informed that it would be a fair estimate to say that by the end of this calendar year we can hope to Jet in the skies again," reports NDTV.
The airline was grounded in April 2019 due to rising losses while its unpaid dues are around ₹8,500 crore.
The consortium plans to start with 20 narrow-bodied and five wide-bodied aircraft. However, the Indian government has already declared its unwillingness to hand over the Jet Airways airport slots to the new entity.
"Jet Airways had about 700 time slots that allowed it to land /depart from congested airports like Mumbai, Delhi. These slots, one of the major assets of Jet Airways, were temporarily y reallocated to other airlines after Jet suspended operations. The ministry said that Jet will need to apply afresh for these slots and the airline may or may not be granted those slots," reports The Times of India.