Integrated logistics services, the way forward for the freight industry
Logistics is one of the most important pillars of success for a business, helping realise their aspirations of wide-scale expansion and fuelling their growth. However, over the years as modernised marketplaces and global businesses begin to flourish, the demand for a smarter, agile and technologically enabled logistics sector has emerged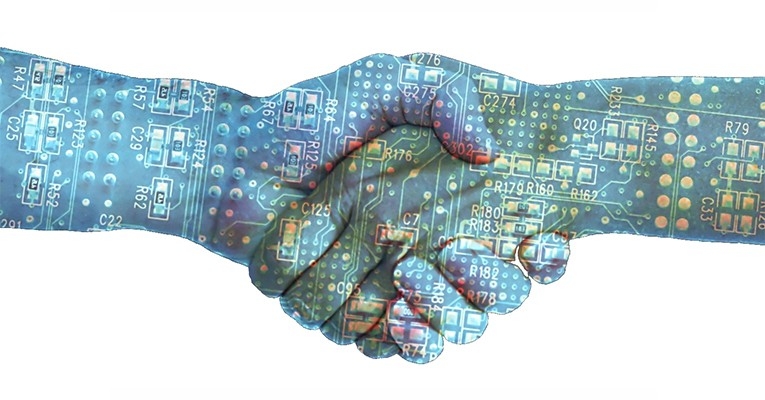 Logistics is one of the most important pillars of success for a business, helping realise their aspirations of wide-scale expansion and fuelling their growth. However, over the years as modernised marketplaces and global businesses begin to flourish, the demand for a smarter, agile and technologically enabled logistics sector has emerged. Apart from streamlined operations and integrated offerings that are both time and cost effective, a strong customer-focused approach to logistics is taking centre stage in the global economy. The successful transition from operations to customer service oriented processes in the Indian logistics sector has primarily begun with a transformation in the following core areas, writes Ruchi Dogra.
Access to information:
Through technology-enabled channels, online logistics providers are offering a never before access to vital information that can help in bringing about transparency and efficiency in the logistics process. From details of freight schedules, duration and service level management to all-inclusive freight rates for shipments involving multiple freight forwarders, the online logistics start-ups are empowering customers to make informed decisions.
Further, details like the visibility of the entire supply chain process, transparent comparative data with delivery and pricing for multiple operations and clear cost implication, including details of the earlier ambiguous cost of documentation and permits etc.
Organised logistics, with a strong focus on customer experience, is working on creating a transparent and streamlined process.
Intelligent Processes:
Organised online logistics players are introducing the best of technological advances to create a data-driven intelligent process, which in turn help manage resources better while offering customers an intelligent solution. Some of the key features include:
Forecasting: This allows efficient mapping of past shipments through data analytics. Insights into usage patterns like frequent destinations, frequently used international freight forwarders, service providers, transport mode, average delivery times, average freight costs per shipment, weight/ volume of shipments, and type of material etc. is drawn out to facilitate customers in acquiring lower rates from freight forwarders for all future shipments. The data-driven approach also helps eliminate variability and helps customers procure accurate and transparent charges with little scope of additional/ hidden costs.
Order management: Another crucial feature that allows real-time tracking and management of multiple shipments on a single dashboard, helps organise and simplify the process for the customer, making it easier for them to stay abreast about all real-time developments related to all of their shipments.
Consolidation of shipments: A major factor impacting cost and effective use of resources, consolidation helps create a meticulously planned logistics process. By consolidating multiple shipments directed towards a single destination from a common warehouse ensures limited documentation, better costs due to bulk discount and ease of managing the order, saving valuable time, money and effort.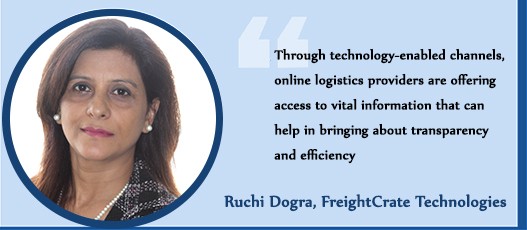 Pro-active communications:
So far, due to multiple shipments being handled for multiple clients, often in partnership with various freight forwarders, logistics service providers were unable to provide their customers with a regular update about the progress of their shipment. This led to a sense of uncertainty as delayed shipments impacted revenues and was expensive as it attracted penalties.
However, with a shift in approach towards customer-centric processes, automated updates and tracking of shipments are offered by online logistics service providers. This has become a vital feature in transforming the logistics experience of customers. With a technology-enabled system of tracking, it is now possible for customers to receive pro-active updates about the status of their shipments. Additionally, a dedicated customer service support ensures that there is a certainty and a sense of control about their shipment among the customers.
Customer focused framework:
While the above factors contribute to the modernisation of the Indian logistics sector, the customer-focused framework is the central pillar for the transformation. With technology-driven processes and data-driven intelligent insights, the online logistics service providers are much more capable of anticipation customer needs and perceiving the sensitivities related to their business. As a result, the solutions provided are more customised, intuitive and interactive, so as to respond in real time to the needs of the customers, empowering businesses to lead and grow in the dynamic global economy. Further, by building service capabilities that are technologically enabled and offer an integrated system of service the organised logistics sector is now ensuring a smooth and efficient operation through the new framework to drive customer satisfaction.
The way forward
With the increasing shift from product to services among modern businesses, it has become significantly important to not just offer a cost-effective and operationally efficient solution but to also ensure a smooth and delightful customer experience. The ease of operation and efficient use of resources have become a driving factor in success for both the end consumers and vendors. In the coming years, it is predicted that customer experience and not the cost/ overall service will determine success for businesses, irrespective of the sector. With the digitisation of logistics as a service, the sector is also experiencing an inevitable transformation that is bound to redefine the business.

The author is the co-founder and director of FreightCrate Technologies. FreightCrate is a logistics technology company focused on improving the international freight/shipping process for both logistics service providers (LSP's) and exporters/importers.